Dawn Fritsch
Dawn describes herself as an Alternative Fitness Coach, Mother, Wife and Gym Owner, who believes in Having Fun with Fitness. Her Motto: Let's Play More!
She went from a self-confessed couch potato of 35 years to a blogger at http://www.creativefitnesscoaching.com writing and filming all things Fun with Fitness.
She now even hosts her own WebTV show Help! My Fitness Sucks, alongside her 2 young and excitable kids.
Dawn Fritsch's Latest Posts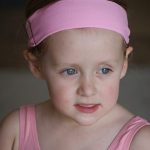 Hard/Easy, Which Will You Choose? In a previous article I wrote about the benefits of playing more and changing the name of "Work Out" to Playtime or something else that puts a vision of ease and laughter in your mind as you enter into your time for movement and exercise. But what happens when that […]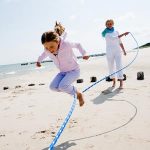 Why I think the word WORKOUT needs to be changed! I don't know about you but the word "work" can conjure up all kinds of horror visions for me, working at a desk all day, having no choice in what we do and having to work to times and conditions that other people set for […]