The 1000 Challenge; A Noticeable Change in 10 Days!
How's that New Year's resolution doing? Well, we are now into the second month of the New Year and perhaps you are already starting to see your resolve wane in keeping that New Year's resolution of going to the gym more often. But don't give up just yet, sometimes all you need is to make things more interesting and break things up into smaller goals that can be realized sooner, thereby keeping you motivated to stay on course and obtain the long term goal. A perfect example of this is presenting yourself with a fun, yet productive, challenge that must be completed between 10 and 30 days. Enter the 1,000 Challenge!
What is the 1,000 Challenge?
I designed the 1,000 Challenge to effectively work the entire body and produce noticeable results in only 10 days by utilizing some of the best compound exercises available–Bulgarian Split Squats, Pull-Ups, Dips, and Hanging Leg Raises. Not only can these four exercises be modified to your ability, but you don't even need to go to the gym as these exercises can all be done at home using a pull-up/dip apparatus in your doorway and an elevated surface to rest your back leg on for split squats.
Essentially, this challenge requires you to complete 100 reps of each of these four exercises each day for 10 days (100 reps for each leg in the case of the split squats). Obviously you are not expected to do all 100 reps at one time; they can be divided up throughout the day in any combination or time frame that is practical for you, as long as you complete 100 reps for each exercise. At the completion of the 10th day you will have done a total of 1,000 reps for each exercise and will have noticeably improved in strength throughout your entire body!
Would this be over-training?
Some of you may be wondering if training 10 days in a row may be over-training. However, these workouts will only be done using your own body weight and, depending on how you divide up the reps throughout the day, each session should be performed at a low enough intensity level that will allow your body to recover sufficiently from day to day. In other words, divide the 100 reps up enough throughout the day so that you are not going to failure each set. You could, for instance, do sets of as little as 1-3 reps if necessary, but you do want to find an amount that will challenge you somewhat each set. As an example, I found that doing 10 sets of 10 reps for each exercise throughout the day provided me with just enough effort to achieve sufficient neuromuscular stimulation without overexertion.  I also experimented with different rest times between sets, ranging from as little as 5 min to 1 hour, thus completing all 100 reps for each exercise in between just over an hour to just over 10 hours respectively. Keep in mind, the less time you are able to rest between sets the more you will improve cardio function and muscle endurance.
Can I use different exercises for this challenge?
I chose these four exercises because together they train every muscle in the body safely and effectively. However, if you are unable to do any of these four exercises for whatever reason, you may substitute it for another exercise that you can do safely and that will target the same muscle groups. For example, the Bulgarian Split Squat works all the muscles of the legs, but if you are a beginner and do not yet have the balance or coordination to properly perform these, or you just have another favorite exercise that you like to do for legs, feel free to substitute them with another compound leg exercise like body-weight squats. Conversely, if you are more advanced and require more of a challenge, you could also substitute a more difficult leg exercise like the one-legged or pistol squat. The important thing is that you substitute the exercise with another exercise that safely and effectively works the same muscles. Therefore, you would substitute pull ups with another exercise that works the pulling muscles of the back, shoulders and biceps; substitute dips with an exercise that works the pushing muscles of the chest, shoulders, and triceps; and substitute hanging leg raises with another exercise that works the abdominal muscles.
The Bottom Line
One of the best ways to ensure you keep improving your strength, endurance and overall fitness, and thereby stay motivated and consistent with your fitness program, is to continually challenge yourself in new and interesting ways so your body is forced to adapt to these new forms of  stress. That is why challenges like the one outlined above are excellent tools to add to your training regimen as they provide you with a fun way to achieve short term goals that will lead to even bigger long term achievements. When you finish this 1,000 Challenge, I encourage you to share your results in the comments below, so we can all learn and grow from each other's experiences.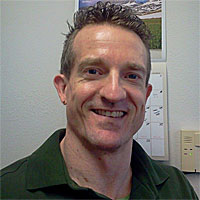 Dax Tucker has over 29 years of weight training experience, a black belt in Tae Kwon Do, and is a tournament chess player and yoga practitioner. He also has an MBA, and a BA in psychology. In June of 2011 he released his first published work, "The Leaf Catcher," that is bound to be a modern classic. "The Leaf Catcher" is written in the style of Dante's Divine Comedy and explores and defines the human mind, body, and soul. Dax is currently married with 3 children, and lives in the Pacific Northwest.