Using Technology to Your Fitness Advantage
Sticking to a new fitness and diet plan — or just upping your current one — can be challenging and sometimes even boring.
There are so many different diets to choose from and health expert opinions to consider, so it's no wonder picking the right eating and exercise plan can be a bit overwhelming.
On top of that, it can be hard to keep track of your progress without getting discouraged. But here's some good news: there are tons of fun, new technologies and fitness tools out there to help you plan and stick to your health and fitness goals.
Three Types of Technologies to Step Up Your Fitness Game
Here are three types of technologies you can use to step up your fitness game wherever you're at.
#1. Hands-free Devices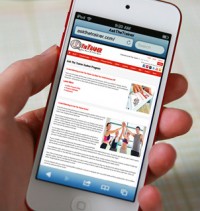 Smartphones are a great way to keep yourself on track when it comes to living a healthier lifestyle. Even better is when they enable you to achieve your health goals instead of interfer with them.
For example, the iPhone 8 comes equipped with Bluetooth capabilities that allow you to connect to wireless headphones inside and outside of the gym. This means that you can get a hands-free workout wherever you are, no excuses.
And because of wireless charging, you also never have to worry about your phone dying halfway through your workout again. Additionally, the iPhone 8 comes with a built-in health app and fitness tracker that you can use to easily track your activity levels. Your smartphone can also sync with other apps to log weight, heart rate, macronutrients and more.
#2. Health and Fitness Apps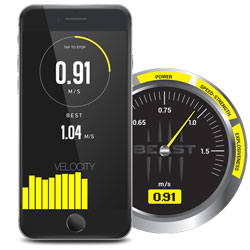 Aside from the built-in health app and step tracker already on your phone, there are hundreds of different health and fitness apps on the market today.
These apps can help you do anything from tracking your workouts to logging your calorie intake.
Exercise apps are a great way to get you motivated and help you record your progress throughout your fitness journey. In fact, a recent study showed that 75 percent of fitness app users are more active compared to under half of the non-users and past users.
In addition, app users were more likely to exercise during their spare time compared to those who don't use exercise apps. The best part is that some of the most popular fitness apps like MyFitnessPal or Nike Training are completely free.
#3. SmartWatch Fitness Tracker
Another great way to track your activity is through a smartwatch-fitness tracker, like the Fitbit. There are a number of different types Fitbit watches, each with slightly different features. But they all essentially do the same thing by tracking the number of steps taken and calories burned throughout the day.
It can also help you track different exercises including running, walking, weight lifting, aerobics and more. In addition, it monitors your heart rate and sleep patterns.
The newer versions of the watch support Fitbit's sleep stages feature where you are able to observe how long you were in each stage of sleep. These types of features are key since a good night's sleep is just as important as your daily exercise and healthy eating.
The Bottom Line
Technology can be used as a tool to keep yourself accountable and motivated throughout your fitness journey. Keeping on top of your health and fitness goals will be a breeze with these three types of technology by your side. So whether you're new to fitness or an expert, use your gadgets for that extra push in the right direction.