Fewer Than 2% of Protein Powders Are Recommended
The protein powder industry is booming; in 2014, it was valued at around $5.6 billion, and it's projected to grow by another 10% in the following years. Of all of the protein-based supplements, powder remains the most dominant, accounting for almost 80% of the market.
With all of those options, it's no surprise that some of them might be duds. But according to Reviews.com, who created a rigorous methodology for testing and rating these products, just 1.14% of protein powder formulas actually met their nutritional standards.
To survey the market, the Reviews.com team spent 180 hours researching the protein powder industry, interviewing nutrition and fitness professionals, studying labels, poring over studies, and even taste-testing the formulas themselves. Of the 697 flavors that they tested, just 8 flavors from three brands were deemed both nutritionally sound, safe, and palatable.
Those are:
What resulted in a brand or flavor getting cut? According to Reviews.com, the biggest offenders were artificial sweeteners and controversial food dyes and colors.
Often, protein powders try to keep their sugars low, which means, to make their formulas taste good, manufacturers will add copious amounts of aspartame, polydextrose, and other sweeteners that aren't technically sugar, but still aren't exactly good for you.
Here are a few of the artificial sweeteners most commonly found in protein powders:
Aspartame – known to induce numerous side effects including headaches, dizziness, confusion, and vision problems
Acesulfame Potassium – Methylene Chloride (a known carcinogen) is a by-product of the Acesulfame Potassium creation process
Splenda – known for bloating, gas, and diarrhea
Polydextrose – induces abdominal cramping, bloating, and excessive gas
Glycerin (Glycerol) – known side-effects are diarrhea, vomiting, and headaches
Not only do artificial sweeteners have adverse effects, they're also basically useless. Real sugar can be used by the body as fuel—artificial sweeteners, meanwhile, offer literally nothing in the way of use.
"Artificial sweeteners are not digested by the body, so they cannot be utilized for energy," said Alissa Rumsey, MS, RD, CDN, CNSC, CSCS. "Therefore, they don't provide nutrients to fuel the body during exercise, or help with recovery post-training."
Additionally, consumers often expect different flavors of protein powders to look appealing, even if appearance has nothing to do with nutritional value.
To meet this expectations, the makers of these products use coloring agents, like caramel color, a suspected carcinogen, and Yellow 5, which has been linked to everything from skin problems to hyperactive behavior.
Of the artificial colors they cut from their products, these were the most common:
Red 40
Blue 1
Blue 2
Yellow 5
Caramel Color
The Reviews.com team also found that many protein powders aren't verified or tested by a third party, which could mean they contain anything from filler ingredients to actual steroids.
"If it is not third party verified, it could have illegal steroids or stimulants in it without you knowing," said Jackie Buell, PhD, RD, CSSD, ATC, Ohio State University, Sports Nutrition, who cautioned that "athletes using the supplements should know what ingredients are in it and what the risks of those ingredients are."
Even if you're not a professional athlete, though, these ingredients can be unnecessary at best, and downright dangerous at the worst; a series of lawsuits have begun targeting manufacturers that engage in a practice called "protein-spiking"—which means that they sneak in amino acids and other misleading ingredients.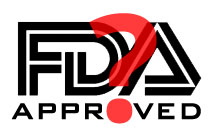 Unfortunately, protein powders (and their labels) aren't regulated by the Food and Drug Administration, so it's important for consumers to look to other trusted third parties for information about ingredients and safety.
For its survey, Reviews.com looked to three trust indicators: Informed-Choice.com, the NSF Certified for Sport® program, and Labdoor. They found that protein powders certified under the NSF Certified for Sport® never contain steroids, and Labdoor and Informed-Choice.com had conducted extensive formula research to suss out other potentially harmful or simply unecessary ingredients.

Labdoor tested 73 different supplement product lines (many of which are were included in our research) and found that, on average, they contained 12.7% less protein than stated on the Supplement Facts label. Average sodium content for the lot was a whopping 70.4% higher than claimed, and 52% of the powders contained measurable amounts of free-form amino acids, which spike protein content and produce misleading lab results.
These trusted third parties are important to consider, too, because often, other third parties, like body building websites, Amazon reviews, and other areas of the internet might not be quite as rigorous as sources like Labdoor.
"Consider this: BSN True Mass, a protein powder labeled "excellent" by BodyBuilding.com, was found to deviate from its claimed protein content by over 40%," Reviews.com concluded.
The Bottom Line
After cutting formulas and flavors that didn't meet these standards, Reviews.com was left with just three brands and eight flavors. These three brands—Garden of Life, Optimum Nutrition, and Vega—don't rely on gimmicks or marketing ploys, which also means they don't include a lot of unnecessary or unhealthy ingredients. Unlike some brands, which make promises about what they offer, these three do exactly what they say: They supplement your diet with added protein.
And they do it well. Their protein sources are wholesome (two of the three are plant-based), and they've left out dyes and artificial sweeteners.
This is an important takeaway from Reviews.com's findings: A protein powder is not a replacement for a balanced diet, and it can only provide so much for your overall health.
Powders and supplements that make claims that seem too good to be true (like outrageous weight loss or gain or dramatic improvement of muscle mass) usually are. Protein is important for your diet, especially if you're spending long hours in the gym. But this industry is widely unregulated, and a lot of manufacturers make promises they just can't keep. Be realistic when shopping—and watch out for fillers, dyes, and sweeteners that might actually be unhealthy.
Mike Behnken is a personal trainer who holds multiple NASM certifications and a MS in Exercise Science. Mike loves fitness, travel, and photography among many other interests.