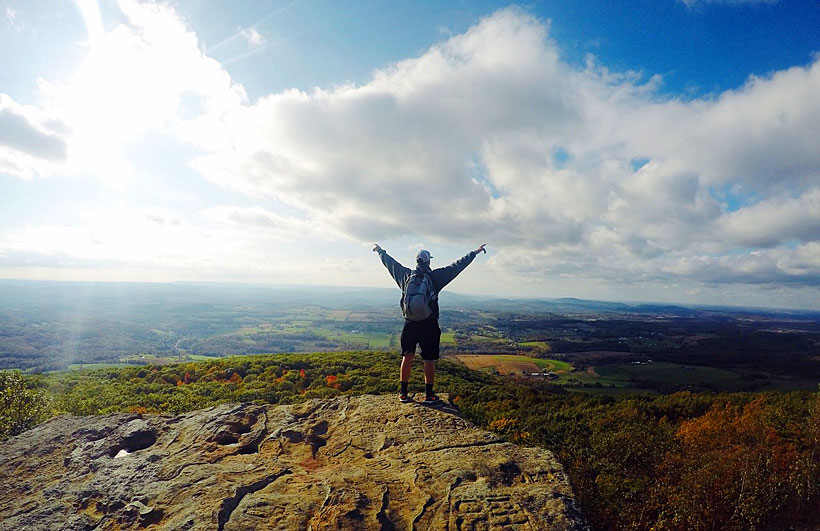 When we talk about accomplishing a goal in life, motivation plays the essential role. This statement is true in case of fitness goals as well. Some people prefer to read inspirational quotes to rekindle their fitness commitment whereas others prefer to choose a melodic path with music tracks.
Although we are always desperate to chase our dreams of getting a celebrity-like slim and fit body, the wintry months spoil our mood the most. If you are also facing the same trouble, it is time to go through these simple tips and tricks to overcome all the struggle.
Get Motivated For Fitness Goals With Votes Online & More
#1. Follow Variable Training Styles
Most of the time, we get bored of doing the same thing every day. Many fitness enthusiasts report that doing the same exercise in routine cannot provide desired results; rather it is important to create a mixture of different training styles and programs to boost the excitation levels. Some of the most popular training regimes that you can include into the list are group exercise classes, circuit training, core strengthening, plyometrics, low/ high-intensity exercises, interval training, continuous training, and weight training. These variations help your mind to stay focused,and your body can also achieve better results.
#2. Change Your Attitude Towards Fitness Goals
When you consider your exercises as an additional part to your routines, they start appearing like a burden,and soon your mind and body will start generating negative responses to them. It is time to add your exercises to the daily routine and consider them part of your routine activities. This mindset will develop immense satisfaction and will act as an inner motivation to meet your fitness goals. With this, you will never forget to spend a few minutes on your workout, even when you have an extreme workload.
#3. Work Out In a Group
A wonderful way to maintain your fitness or workout routines is to join group exercise classes. When you get surrounded by like-minded people, it will naturally help you to feel motivated towards fitness goals of your life. Humans beings have a common tendency of getting influenced by what is happening around. When you see ambitious people around you at group exercise classes; you will learn about their fitness goals and dedication levels as well. This process will naturally boost your determination as well, and so you will develop a positive attitude towards your fitness goals.
#4. Turn to Social Media
In case if you are not able to join group classes for exercises and there is no fitness companion as well in your new city; it doesn't mean that you cannot achieve your goals. We are a part of the technology-rich world where you can find a fitness companion on social media as well. Get connected to Facebook, Twitter or Instagram, etc. and share your fitness updates with each other. Get motivated to beat each other, and in this online battle, you will not even realize when your body gets tuned to the perfect shape.
#5. Use Votes to Get Motivated
When you are ready to use the internet to find your fitness motivation, it is good to find a creative way to boost your determination towards your goal. How can we forget to talk about contests and polls that anyone can organize on social media websites? You can create a photo contest on social media and give a challenge to all your friends online to post their photo or video while doing the workout. This is the most interesting way to let the world know about your dedication towards fitness goals but in order to build your reputation online; you must make efforts to get the highest number of votes for your contests and polls. But now the biggest question for fitness enthusiasts is how they can stay ahead of contest competitors. Well! It is possible if you know how to get votes online. More votes on contest photo can naturally make you popular on social media.
#6. Reward Yourself for Improvement
Keep track of your fitness routines and check how much your body has improved in a fixed duration of time. Set goals for every day and weak performance as well and then work hard to achieve them by all means. When you chase your goal, get a small treat for yourself in the form of a smoothie or your favorite dish. These rewards will keep you motivated and will add natural triggers to your behavior so that you can maintain a rewarding routine in the long run.
#7. Put Reminders on Your Handset
Those who have a bad habit of forgetting their fitness routines are advised to set reminders on their smartphone. It is the simplest and most effective trick to stay tuned to your fitness routines even when you are occupied with other work. Your cellphone can remind you about your goals every day,and soon you will develop a zeal to achieve short-term as well as long-term fitness goals in your life.
#8. Use a Fitness Tracker
If you are ready to spend your savings on your fitness dreams, it is good to go online and order an attractive fitness tracker for your routines. Market these days is loaded with a wide range of products that can maintain a perfect track record of your workout. Some of these can even provide you reminders when you go out of flow with your diet or exercise routine. The great news is that you can buy many of them at a budget-friendly price without posing any burden on your limited savings.
The Bottom Line
Losing weight and achieving your fitness goals can be a challenging task at first but once you follow these simple tricks to boost your motivation, you can definitely ensure great results. So, it is time to prepare your fitness training chart and start following specific routines to accomplish your goals. Never forget to share your achievements on social media and gain popularity online with a higher number of likes, comments, and online votes from friends on the network.