Keys to Achieving Optimal Health – Ideas and Strategies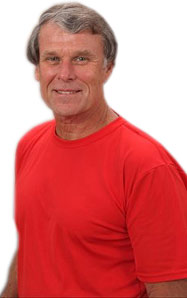 Today while I was at the gym I asked a man (he is in 80's and struggles physically just to move and with whom  I am friendly) if he could go back in time – knowing what he knows now – and tell his younger self just ONE thing, what would that be? After some thought he looked at me and said "that's a very good question – I'll need to think about it." Sometime later while I was getting ready to leave I asked him if he could give me an answer to my question and he said "no, not yet, I still have to take some time to think about it – it is a difficult one." I think my point is that I AM thinking about this and other questions about the aging process and what we might be missing out on while living our lives full of clutter, noise, frustrations, obligations – and uncertainty. The question I pose now to you is "how do YOU want to be older? (We are NOT going to be OLD!) I am thinking that in this series we may want to address these and other questions that may – or may not – serve to guide us in making optimal choices NOW in order to have the quality of life in our later years that we would consider desirable. I will share some of my thoughts on this subject in this article on "becoming older".
My initial introduction to healthy aging came through my clients. The majority of the people I served during my twenty plus years as a personal trainer were over 45 and came to me with a variety of physical, medical, emotional and related issues. My experiences with them spurred my thinking about aging because in some cases they WERE my age and yet "way behind me" in terms of knowledge, experience, and training skills. My sessions with them taught me more about myself than I ever imagined they would, giving me insights into my own choices, attitudes, and behavior. I learned I needed to resolve my OWN emotional and mental issues if I were going to be a model for change in the world. This included my own family shortcomings, relationships in my life (including my daughter which is certainly open to change), and "baggage" from my past years that I had not yet fully addressed. My clients became my teachers and through helping them I was helping myself to heal and grow in awareness of who I wanted to become. The good news about the training business is that it IS about the business of healing – not only ourselves but those we serve – is that great or what? My potential was always within me – I just never looked hard enough to find it – now I am – and it feels right to me. My favorite minister (long passed) once said "life is to be lived on the boundaries where growth occurs – and "in the questions" because it is in the process of asking the tough questions that we learn about who we ARE and WHY we are here."
To summarize: Develop clarity of purpose. Become clear on your priorities – and values – and ACT on them. Believe in yourself – and your work. Know your value as a person and as a professional.  Arrange your day in order to find the time for daily meditation and "inner work" – to turn the "noise" of the world off and envision a future of your choosing. These steps are an ongoing process and repeat over time leading to an "expanded consciousness" which will lead you to an experience such as the one I had at the gym today with my friend. I find myself "thinking ahead" about my message now and how that message will be received and acted upon by the people I meet in person – or touch through my writing -or as a speaker in the future. Imagination and creativity go hand in hand and form a powerful partnership – we MUST use these gifts or they will wither and die. Suffice it to say I am a firm believer in the notion that "who you are on the inside, is who you are on the outside" (what the world sees). Let's make that the most powerful and memorable person the world will ever see!
In summary think about what you are doing – or not doing – today that will enhance who you want to become, or make a change that you feel will enhance your quality of life right now. The future is set in motion today through our thoughts and feelings – and choices today. You are living the choices you made in your past and tomorrow will reflect what you chose today. Live the life of an adventurer. Take risk, have fun, and learn something new today while always being authentic and true to yourself. We express who we ARE through the life we choose now – and if it is not working the way we envisioned, we can always change our minds. In summary: Develop a clear FOCUS and PLAN for achieving your purpose; implement your plan today and measure your progress through your ACTIONS; develop a training program for yourself that includes the mental, physical (yoga, group exercise, sports, etc.), and spiritual aspects (learning about your belief systems etc.) of your life, (i.e. journaling); develop persistence and the ability to rationally address the challenges you face along the way while facing your DOUBTS and FEARS; and finally, become congruent and learn to "walk your talk". These ideas will enable you and empower you to enjoy the journey to becoming older – not OLD!
Website: HealthyHappyFit.com      Email: [email protected] Nick is an author, teacher, and speaker and has been a certified personal trainer and lifestyle and weight management consultant since 1992. He is currently recognized as a master trainer by the IDEA International Health and Fitness Association. He has been a runner since 1964 and has accumulated over 60,000 miles in that time.