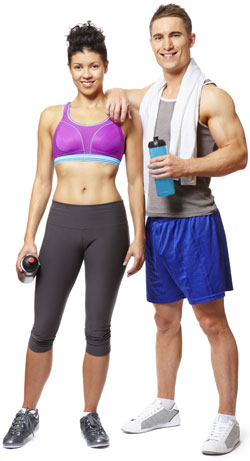 "Resolution number one: Obviously will lose twenty pounds. Number two: Always put last night's panties in the laundry basket. Equally important, will find sensible boyfriend to go out with and not continue to form romantic attachments to any of the following: alcoholics, workaholics, commitment phobics, peeping toms, megalomaniacs, emotional fuckwits or perverts. And especially will not fantasize about a particular person who embodies all these things."

–Helen Fielding, Bridget Jones's Diary
Alternatives to New Year's Resolutions
With each New Year, individuals firmly resolve to make numerous changes in their lives. They picture themselves as being happier, healthier and more successful a few months down the road. The most common resolutions that individuals make are to:
Go to the gym more often
Eat less sugar and carbs
Be more mindful of budgeting
The problem with these resolutions is that people quickly grow bored, tired and unmotivated. When asked what she does when kicking off a new year, college student Natasha Grey said, "I don't set goals if I am not going to follow through with them."
Perhaps it is time to approach the New Year differently. Rather than set resolutions, individuals can be more successful by embracing small and realistic changes to their routines.
We live in such a fast paced world today. Technology is supposed to make our lives easier but in many ways it seems to have complicated it. We all have lots we want to do, however there are only so many hours in a day, days in a week and months in a year. So before you even think about setting resolutions, take a step back and reassess your schedule and how you budget your time.
Schedule It:  When I was in graduate school and juggling working I still HAD to get my workouts in. I created an exercise and study planner that we have incorporated into our programs officially now. I like to start with what I call the blackout times. These are times that you essentially have no control over – work, meetings not planned by you, etc. Then plot out the other things on your schedule. Now look at what you have left to workout. Does it work? If not, start evaluating what you can move around. To really fit everything you want in – you must make a commitment to yourself by making it a legit appointment.
Be Realistic:  If your exercise routine has been lacking recently (or has been nonexistent) don't start off by attempting to run that 5K next week. Commit to approximately 30 minutes of exercise, three days per week. Every few weeks, add 10-20 minutes to your exercise routine. Before you know it, regular exercise will become a part of your healthier lifestyle, instead of a short-term goal or failed resolution.
Don't Go Cold Turkey:  Keeping portion control in mind is essential to success. Don't try to give up sugar or carbs entirely—that is what leads to cravings and binging.
Celebrate:  Be proud of your achievements—no matter how small. Did you reach for an apple instead of going for the doughnut in the office break room today? Give yourself a pat on the back for that.
Don't Sweat the Small Stuff:  Everyone has setbacks. If you didn't have a particularly "good" day when it comes to reaching your goals, don't give up. Get back on track and move forward.
By realizing that "resolutions" don't work for every person, and choosing to set realistic goals that can be tackled in increments instead, you have a greater chance of achieving your goals. Most importantly, never let an obstacle deter you from your path—keep striving to be the best person you can be. And lastly, do not beat yourself up. We all make mistakes. The key is to learn from them and not repeat them. Time flies so you figure out how to MAXimize every minute you have. Cheers to 2014 being an awesome year!
"You get to decide where your time goes. You can either spend it moving forward, or you can spend it putting out fires. You decide. And if you don't decide, others will decide for you."

― Tony Morgan
See Also:
O2MaxFitness.com KJ is the founder of O2 MAX Fitness, a company that focuses on students and providing them with personalized workouts that adapt to different schedules, needs, and goals. Karen is the first recipient of the "Emerging Female Business Leader" award by International Health, Racquet & Sportsclub Association (IHRSA), the fitness industry's leading organization. She received her MBA from USC Marshall School of Business, with an emphasis in entrepreneurship. An avid fitness and nutrition enthusiast, Karen discovered the gym in high school when she couldn't complete the mile in the required time. She is passionate about sharing the impact it had on her academics, confidence, and ability to recover after a near fatal bicycle accident in 2005. She has since completed several century rides, two marathons, and a triathlon.