Content Marketing on Ask The Trainer Can Blast Your Online Business Off!
Share your knowledge with the world, increase your Web presence, boost your website's rankings, and drive more traffic to your website and social media networks by contributing your training advice, muscle building tips, dieting tips, nutritional tips or other health and fitness tips with the Ask The Trainer community!
Content Marketing on Ask The Trainer Works!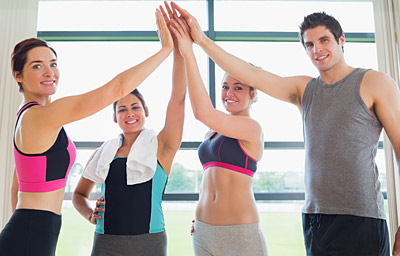 Publishing your content on quality websites within your niche is a key aspect of an effective 2015 Internet marketing strategy. This is especially true in today's ever changing digital landscape.
Did you know that approximately 75% of Internet user's use Google as their primary means of finding information? In 2013 alone there were 2,161,530,000,000 confirmed searches. Pretty staggering, isn't it? Google also has the strictest quality guidelines in the search engine industry; therefore, it is imperative to play by their rules if you want to be seen by potential customers.
It is no longer viable or effective to simply slap up your URL in website directories or publish articles on so called article directories/content farm websites. Today it is all about quality over quantity, but most importantly you will need to publish your work in quality websites within your niche. This is where we can help you!
To compare, article directories contain hundreds of thousands of low quality articles, many unrelated to health and fitness, and much of the content is often duplicated across the Web. These two factors unfortunately can damage your own website's reputation with Google which means you lose potential customers. This used to be a viable strategy before the infamous Google Panda and Penguin algorithm updates, however, this is no longer the case. You are better off publishing your quality written content elsewhere.
Again, this is where we can help you! If you're a health and fitness professional, the benefits to you are exponentially higher when your articles are published with us. Why? We only publish articles in the health & fitness niche, our articles rank very well in Google (often on page 1, 2, or 3), and we proudly run routine duplicate content checks using industry standard tools to make sure your content always stays unique.
Do you want to take your content marketing efforts northbound? Come join us alongside other successful health and fitness professionals. We're confident you will be impressed with the results!
Reaching New Customers Has Never Been Easier!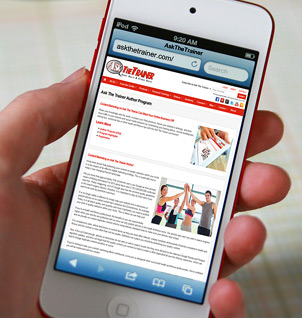 Every article published on Ask The Trainer has been designed from the ground up to help you reach new customers.
First things first, smartphones and tablets are the future of computing so all your articles will always be optimized for mobile devices. This means your content will look great on the smallest iPhone or tablet to a full-size desktop monitor.
Being that social media is a crucial piece of any Internet marketing strategy, we've also included floating social share buttons on every page to maximize your potential of virility on social media. This means your readers can easily share your content with friends, family, or business associates.
Every piece of your published content will also receive all the highlights below. If you're looking for an effective digital marketing strategy, we've got you covered!
Highlights:
Testimonials
| | |
| --- | --- |
| AskTheTrainer has helped me reach new clients and my overall health & fitness knowledge has increased substantially since becoming a member. —Julian Brown | I really enjoy and appreciate the opportunities available through AskTheTrainer. They make everything so easy and I've learned so much. —Mae Barraclough |
You may have seen us on: