Author Archive for: jeremysenn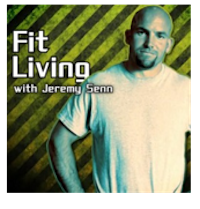 Jeremy Senn
Jeremy Senn MS, CSCS specializes in body fat reduction & muscular power for increased health & physical performance. Jeremy has worked with hundreds of personal training clients and athletes, has a Masters Degree from Southern Oregon University, and has served as an instructor teaching Physiology of Exercise at SOU. Jeremy is published in MSSE ("Risk of Heart Disease in Firefighters").
Get Lean Fast with Interval Training: Lose Fat While Saving Time The next time you're watching the Olympics or...
Structuring Youth Fitness Programs Just a few decades ago, many people believed that women's bodies were not as capable...
Five Reasons to Use HMB to Push Your Training to a New Level We all know that to get...