Author Archive for: shannonmaas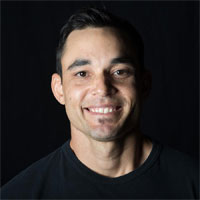 Shannon Maas
Shannon Maas - MS -Performance Enhancement & Injury Prevention; NASM -PES, CES; NCSF -CPT, Level 2 USATF Sprint Coach, 10 years of Collegiate Track and Field coaching experience, ran 400 Hurdles at UC Berkeley (98-00).
Sprinting: The New Rage and How to Do It By Shannon Maas, MS – NASM-PES, CES; NCSF-CPT, Level 2...
Subscribe to Ask The Trainer
Join us on social media!

Exercise Information Guide