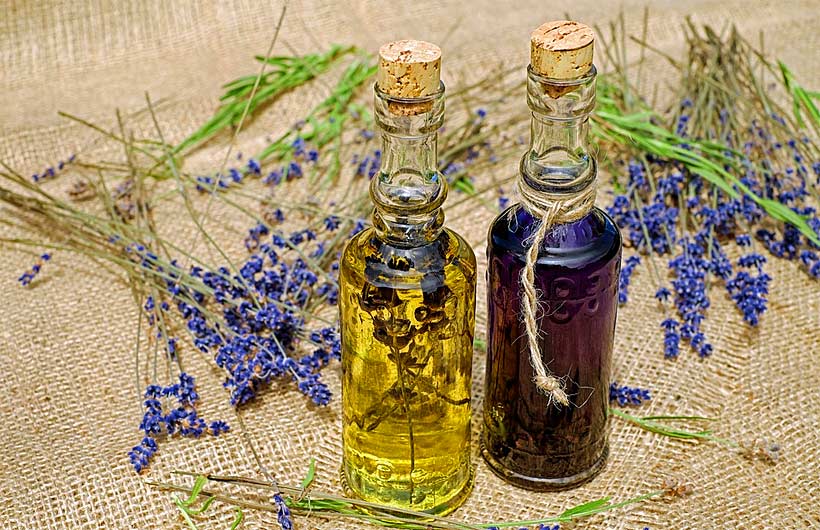 CBD is the second most abundant cannabinoid (after THC) in cannabis plants. The good news is that it can be isolated to create a 100% pure CBD product. This means that you can enjoy all its benefits without getting the "high" normally experienced when consuming cannabis. CBD can be used to make a wide range of products like gummies, tinctures, oils, creams and so on.
Specialists on the matter say that a 100% pure and natural CBD oil has anti-inflammatory and soothing properties among many other improved benefits. This gives it a privilege position among these type of medicines. Today's world goes so fast that using CBD derivatives to calm down our nervous system is a great benefit on its own.
In this article we're going to check out some of the top CBD products on the market. After that, you will be in a better position to decide if you want to give them a try or not, and if you'd like to learn more about CBD Oil, check out the following site:
What Are Some of the Best CBD Products?
CBD products come in a variety of forms, including; gummie candies, tinctures, oils, skin creams, face masks, and even CBD infused beverages. But the number of products infused with CBD doesn't stop here, a seemingly endless variety of products exist. That said, here are five of our own personal favorite CBD products that you'll want to try out.
#1. Hemp Extract-Infused Gummies
Hemp Extract-Infused gummies are a simple way to consume CBD. They only carry small CBD doses. They are the most suitable option for beginners. Likewise, they are gluten-free and THC-free, which make them healthier. Gummies are said to have soothing properties, so imagine what a CBD gummy can do for you.
#2. Apothecanna Extra Strength Reviving Cream
When talking about creams, Apothecanna Extra Strength Reviving Cream is the best. It is very useful if you are planning to get a massage. It is great because on top of the massage, you get an instant relief! Moreover, it is made using juniper and arnica to enhance its relaxing and pain reliever effects.
#3. Kana Lavender CBD Sleeping Mask
Kana Lavender CBD Sleeping Mask is a new way to unite skincare and CBD benefits. With one of the best moisturizing rates on the market, this product still resembles a gel. There is no need to use thick creams anymore. After using it, you skin will remain fresh and scented with light lavender oils. At the same time, you will enjoy an anti-oxidant property of hemp-seed extract.
#4. Hemp Oil Infused Coffee
As a proof that CBD can be used as we want it to, Strava has made a hemp oil infused coffee. That's something you can drink every time you want.  Strava had the kindness to make them labeled according to mood states. Then, you can find options like "focus", "restore", or "escape". It is a great choice to try.
#5. CBD Focus Revive lemon CBD Vape Pen
Finally, we want to show you a CBD Focus Revive lemon CBD Vape Pen made by Select. This is your chance to quit cigarettes. This vape pen will not harm your health like cigarettes do. Instead of that, you will be getting better health benefits while having fun with this stylish pen.
Where to Find the Best CBD Products?

CBD products are just about everywhere these days, and you can even order CBD products off Amazon! That said, many of the products you'll find online aren't always the most potent, therefore, it is best to look for full-spectrum products if you order off the Internet. There are many great products available so give different ones a try for yourself to find which work best for you.
On the other hand, if you live in a state where marijuana has been legalized, your local dispensary will be one of the best places to buy and try the various CBD products available. CBD found in dispensaries also tend to have some THC which compliment CBD thanks to what's called the entourage effect – the synergy that occurs between CBD, THC, and the other beneficial cannabinoids in the plant.
These products containing both CBD and THC tend to be the most potent for sure. And don't worry, the small quantities of THC in these products won't get you "high" for CBD has a counter effect on the psychoactive effects of THC.
The Bottom Line
You can use CBD products to treat a variety of ailments including chronic pain, and there are a huge number of products to meet the consumption needs of just about everyone. If you think that CBD may be worth it, don't be afraid to give it a try, including some of the items we've looked at today.
Many swear by CBD's amazing healing capabilities, but the only way to know if it will benefit you is to try it out for yourself. Simply search online, go to a drug store, or visit your local dispensary today to purchase a CBD product and step into the future of healing!