So Many Fat Burning Supplements!
There are so many fat burning supplements on the market today; choosing a product that best fits your needs can become overwhelming and confusing!  When selecting a product, make sure it is formulated by a reputable company and has research to support the claims it is making.
One thing to understand, first and foremost is that most supplements that showcase fantastic transformations are the result of not only taking the supplement but also combining it with a calorie reduced diet and exercise program.
Remember, there is no magic bullet out there that will guarantee weight loss and fat burning results, it does take hard work, dedication and diet discipline to reach your body transformation goals. Of course, there is no harm in taking a proven fat burning supplement to help you get there either!  Just remember to get your doctors approval first, especially if you are overweight or currently taking medications.
Here are five fat burning supplements worth trying.  You may find these supplements sold as single ingredients or combined with other supportive ingredients.
Six Fat Burning Supplements for Women to Consider
Green Tea Extract: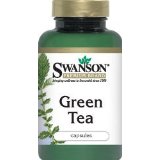 The active ingredient in green tea – EGCG – epiogallocatechin-3-gallate has been shown in research to significantly decrease bodyweight, decrease body fat and increase 24-hour energy expenditure or thermogenesis.  The EGCG has been shown to inhibit an important enzyme involved in the degradation of norepinephrine.  By blocking this enzyme, green tea extract can effectively work to prolong thermogenesis in the body.  This is an excellent fat burner for woman that provides additional health benefits including its effectiveness as an antioxidant and its ability to reduce the risk of cardiovascular disease.
Caffeine: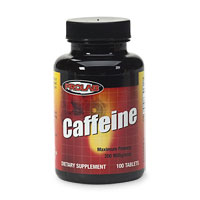 Although not a direct cause of body fat loss or weight loss, caffeine in combination with other ingredients, such as Green Tea Extract, increases their efficiency.  Caffeine blocks the degradation of cAMP an enzyme that is responsible for removal of epinephrine.  By blocking this action, it allows energy levels to remain higher for longer periods of time.  Caffeine has also been shown to prevent storage of fat in cells, and increase their removal.
Green Coffee Extract: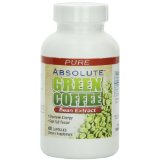 The active ingredient found in Green Coffee extract – cholorgenic acid has been shown to reduce the absorption of glucose when compared to a control.  It has also been shown in a few studies to reduce body fat and body weight in overweight individuals when compared to a control, while following a calorie reduced diet and exercise program.
Glucomannan: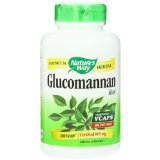 This fiber from Konjac Root has been shown to be effective for weight loss, without causing any stimulating side effects, unlike most weight loss and fat burning supplements. Glucomannan is a soluble fiber that swells in the gut, reducing hunger and decreasing the rate of absorption of food it is ingested with.  Glucomman has been shown to reduce body weight, body fat and reduce cholesterol levels.
Chili Peppers: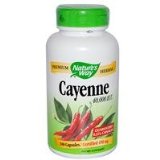 The active ingredient in chili peppers – capsaicin has been found in various studies to increase thermogenesis or metabolic rate by increasing norepinephrine.  It has also been shown to reduce caloric intake and decrease appetite. On the other hand, there are studies that claim capsaicin isn't your best option for weight loss for various reasons. For example, capsaicin supplements may cause some side effects such as heartburn or interact with certain medications such as aspirin and blood-thinning drugs. Like any supplement, one pill isn't for everyone so be sure to check with your doctor before using any supplement, however, a capsaicin based supplement may be a good option for your specific needs.
Conjugated Linoleic Acid: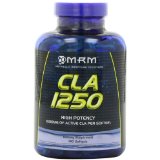 Also known as CLA, Conjugated Linoleic Acid has been shown to reduce body fat, while at the same time helping to maintain and even help you gain lean muscle.  CLA works by blocking a key enzyme that stores body fat.  Research has shown that CLA when supplemented without diet or exercise, still resulted in a loss of body fat, increased lean body mass and even increases in strength compared to those subjects taking a placebo.
Final Thoughts
Remember, there is no magic pill that will magically burn fat from your body, however, there are many that can help you achieve faster results. The six shown here are some of my personal favorite supplements for women and for men as well. Just be sure to get the green light from your doctor first, take the pills as prescribed, dial-in your nutrition by cutting out low quality foods and replacing them with whole foods, lean meats, and more green vegetables, but most importantly be sure to get regular exercise!
See Also:
Author's Website Lauren is a personal trainer with over 15 years of experience in health and fitness. She holds a degree in Biochemistry, is a part-time business woman, marketer, writer, coach, and figure competitor, with a passion for fashion, travel, and shopping!