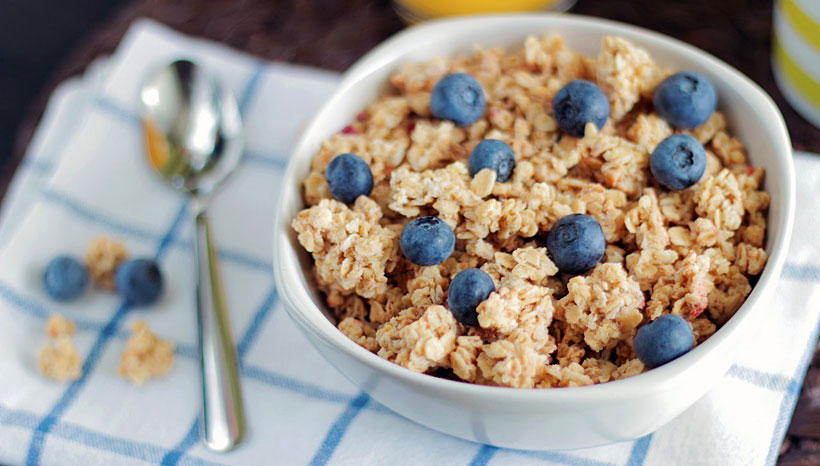 There is a lot that goes into prepping for a workout.  You have to stretch your muscles, put on your gym clothes, and most importantly- eat!
Eating before your workout is important for a number of reasons, the biggest being that your body needs fuel to power through a workout.
Think of it this way- you wouldn't venture out on a long road trip without putting gas in your car, so why would you treat your body any differently?
Top 4 Best Foods to Eat Before a Workout
Of course, there are certain foods that are better than others when it comes to pre-workout meals, so make sure you're carefully considering what you're putting in your body before heading out.
Here are some of the best foods to eat before a workout!
#1. Almond Butter
Almond butter is a delicious, slightly healthier alternative to peanut butter, and it also makes a great pre-workout snack!  In fact, almond butter has become so popular that it is often featured in many healthy snack delivery services!  While some people prefer scooping it right out of the jar and eating it, almond butter can be spread on a variety of foods, including fruit, whole wheat toast, and rice cakes.  Many brands of almond butter offer yummy flavors like vanilla and chocolate hazelnut, making it a delicious snack you will look forward to eating!
#2. Oatmeal
Oatmeal is one of the most popular breakfast meals, but did you know that it's also a great pre-workout snack?  Oatmeal gives you the energy you need to get through an intense workout, as it contains both protein and carbs, which are essential parts of a balanced diet.  Oatmeal is also incredibly easy to prepare and can be dressed up with things like fruit and nuts to give it more flavor.  Oatmeal is a great pre-workout meal for busy mornings when you don't have time to make a big breakfast, and you'll feel properly fueled and ready to hit the gym!
#3. Bananas
There's a reason bananas are many people's go-to healthy snack- they are a great source of energy! Bananas are rich in carbs and potassium, both of which help you feel full without feeling stuffed.  While some people prefer eating bananas in their natural form, there are tons of ways to enjoy bananas to ensure you never get sick of them.  One way to eat a banana is by topping a piece of whole wheat toast with banana slices and a nut butter of your choice.  You can also try drizzling a little bit of honey on top for added sweetness.
#4. Granola
Granola is another great pre-workout snack option, as it provides important carbs that will help you get you through your routine.  Granola can be eaten in loose form, or in the form of a granola bar.  Granola bars are typically easier to eat and more portable as well, making them the choice snack for people on the go.  If you have time to prepare a meal before hitting the gym, try pouring some granola in a bowl and adding some almond milk to create a healthier cereal alternative!
The Bottom Line
Natural food as a pre-workout offer a host of benefits compared to many of the "less natural" alternative options available, and the four foods we've taken a look at here are not only healthy but affordable, tasty, and they will give you the energy you need to put in a killer workout.
If you're looking for a great healthy and 100% natural alternative to your typical pre-workout supplement, turning to good old fashion food for energy is a fantastic place to start!