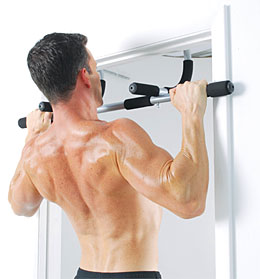 The typical commercial gym often places you in the face of hassles as you try each day to commute to the gym, deal with crowded equipment, and you'll have to make sure you renew your membership each month.
Want to avoid these and other commercial gym hassles and the often dreaded ongoing membership fee? A home gym makes a lot of sense if so!
Creating your personal gym comes with many conveniences and allows you to share the experience with other people in your family, at no additional cost.
However, before you get started you should be cautious because many people were misled into putting money into expensive equipment that they could otherwise find affordable.
To help you create a fully-equipped home gym, here are guidelines for everything you need to know.
Essential equipment
Barbell and Plate Set
This comes as the most important set to have in your gym because it forms the foundation of pretty much all the workouts you do. With a barbell set, you can do exercises for the legs including the lunges, deadlift, squat, and back squat. It also helps for the back in exercises like power cleans. The set will be useful for the chest, arms, and shoulders.
Bench
To use your barbell sets effectively, you should consider getting a bench. You can read some reviews of the best benches on Home Gym Sumo to understand what to get. For this, you don't need to invest in a new one as you could find a second-hand bench still in perfect condition. A bench with incline and decline functionality is highly recommended because you will often need these features.
Rack
A rack is probably the most expensive equipment for your gym. You could find small versions, but for a commercial feel, you would be good with a robust rack. This one will be useful when you want to perform grueling workouts.
Kettlebells
There are different types of kettlebells you could find that are heavy enough to deliver a good experience. These are versatile pieces of equipment that are able to replicate many exercises that can be performed using dumbbells.
Pull-up Bar
A pull up bar is an essential and very affordable option for your home. Besides working out your large back muscles which burn more calories – ideal for fat loss, pull ups also work many other muscles and will help you build an overall killer upper body.
Additional options
You could add some additional equipment, which you can do without, but would be useful if you have the extra money. Some of the equipment highlighted below would be perfect to make your home gym more advanced.
Suspension Trainer
Suspension training consumes almost zero space in the gym. A suspension trainer can fit up to your rack to give you the results you want. You can work out focusing on your core by embracing functional ranges of movement that would not be possible with free weights.
Dumbbells
There are still compelling reasons why you might consider dumbbells, despite losing out to kettlebells. One benefit of dumbbells is that they have a low barrier to entry, so if someone else who cannot use kettlebells is interested you should consider getting these.
The Bottom Line
Stocking a home gym is something that comes with great satisfaction. Knowing that you can work out any time, as much as you want without paying any extra coin is quite fulfilling. You need to find the right equipment to ensure your gym is not lacking essential tools that would make the workout a success. Make sure it has a bench, a rack, and a barbell and plate set.