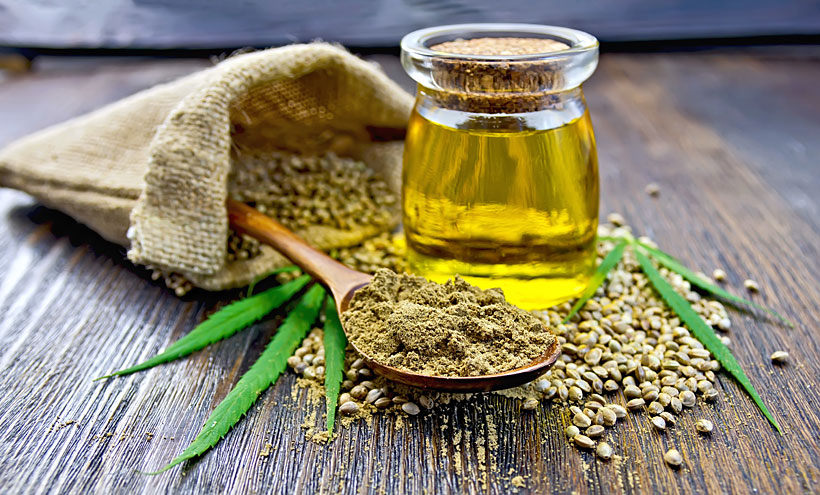 If you're a fitness junkie, you've probably been hearing about a newly regulated treatment on the market: CBD oil. Cannabidiol, or CBD oil, is packed with anti-inflammatory, antioxidant, and anti-pain properties that makes it every athlete's modern dream.
The Olympic committee recently widened the doors to CBD oil by loosening restrictions, allowing competing athletes to use the medicinal treatment without risk of disqualification. As of January 1, 2018, any trainee can take advantage of CBD oil's medicinal properties on their road to recovery.
So, you might still be asking: can CBD oil really help your workout recovery?
The Science Behind CBD
Cannabidiol is extracted from a natural hemp or cannabis plant followed by dilution using hemp seed oil. It lacks any THC, which is the psychoactive component in marijuana that gives you a nice "buzz." It is packed with essential fatty acids that our body doesn't naturally produce on its own, so we seek them in different foods. The components of CBD interact with your neurotransmitters (which is how the pain relief kicks in) and boosts your body's production of natural cannabinoids.
The anti-inflammatory properties of CBD oil is what makes it so enticing to a variety of people seeking pain treatment, including cancer patients undergoing chemotherapy. In fact, it is widely used as an emergency pain relief. A 2016 study tested the use of CBD oil on lab rats by using a variety of doses (0.6, 3.1, 6.2, and 62.3 milligrams per day) and results showed reduced pain and inflammation in the rats joint muscles.
Experts Are On The Fence
Despite initial research, experts and medical professionals are still undecided when it comes to CBD oil due to the lack of conclusive data. With various regulations on CBD in different states, it is not as easily accessible as other alternative treatments. However, the interest in studying the recently FDA-approved drug has been increasing in recent years. "Overall awareness of CBD and the variety of ailments and symptoms that it can relieve is increasing daily as is the desire to move away from harsh prescription pharmaceuticals," Joel Greengrass, CEO of Theramu, told the Huffington Post.
There is still enough evidence that shows CBD oil is beneficial to any person partaking in vigorous physical activity, but we still suggest you consult your doctor before giving it a try. "CBD for exercise-induced inflammation is absolutely the next big area we need to explore," says Thorsten Rudroff, an exercise scientist and director of the Integrative Neurophysiology Laboratory at Colorado State University. "However, most of what we know about CBD and exercise is based on anecdotal reports. There's basically no research on the topic. We need to investigate CBD's effects on inflammatory biomarkers [compounds like C-reactive protein in the body that occur with inflammation] in athletes and exercise recovery."
On the other hand, athletes who promote the use of CBD oil have found themselves with great success. CBD is widely legal for athletes according to the World Doping Agency and helps speed up recovery times in competitive sports. Some top athletes who have benefitted from CBD oil include Leonard Marshall (New York Giants), Derrick Morgan (Tennessee Tightens), and Gina Mazany (all-star MMA). "There are so many ways that CBD can benefit everyone in one way or another," Mazany once said.
The verdict? Yes, but take it with a grain of salt
After doing product research and consulting with a medical professional, try using CBD oil the next time you come home from the gym to see results for yourself. After sweating it all out at the gym, your body needs special treatment to keep your engines running smoothly. That's why a lot of fitness experts have turned to CBD oil not only for its antioxidant and anti-inflammatory properties, but for its essential nutrients as well. "CBD seems to have a much greater antioxidant effect than vitamin C or vitamin D, so many athletes are using this to deal with inflammation," Dr. Stuart Titus, President and CEO of Medical Marijuana, Inc., tells Men's Health.
CBD oil is commonly consumed with a dropper, but there a number of different ways you can try for different results. Try making a CBD-infused protein shake after your next workout to improve mental and cognitive functions, or using a salve balm on sore muscles. There's even CBD oil energy drinks, supplements, and vaporizers – the list goes on! "For many with a lifetime of experimenting with different products, CBD oil can be a new solution. We would encourage anyone trying something new to speak to a professional they trust," says Marc Lewis, editor at Remedy Review.
Author Bio:
Vanessa Bermudez is a contributing writer for Remedy Review based in Brooklyn, New York. She is the co-founder and editor of Modern Girls, a collaborative digital space featured in Girl Gaze Project and Teen Vogue.