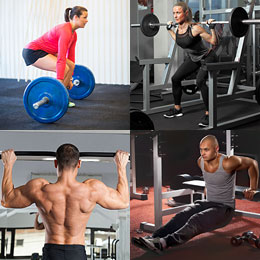 These days it seems like everyone is on a mission to improve their health and maintain a beach ready body year round.
However, there are endless fitness gimmicks and options for quick weight loss around every corner, so where to begin?
When it comes down to it, you must put in the time exercising and eating right, period, if you want the body of your dreams.
Whether you workout at home, the gym, or other, exercise and nutrition is the common denominator here.
In this article we are going to look at the traditional gym option, as well as a newer fitness trend, Crossfit.
But which is best? Let's take a look!
CrossFit vs Gym Life: Which is Best?
It all really comes down to what you are most comfortable with. Some people enjoy the solitude of working out alone and when they want to at the gym, while others thrive on a group environment with others pushing them, like CrossFit.
The thought of having to be at a scheduled class at a specific time is intimidating to some people and that can push them away from continuing to go, so my advice is to simply pick what "feels" best for you.
If you are not sure which exercise option is best for you, perhaps try each one. Many people have never been to a CrossFit class and may feel super intimidated, but once they go to one class, many find out they love it.
You really will not know with absolute certainty what is best for you if you have not at least tried both options. That being said, any exercise is better than no exercise, so either option can help you get in shape. But before you sign up at your local gym or join a local CrossFit facility, let's take a closer look at each option so you have at least some idea of what to expect.
CrossFit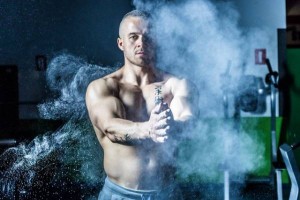 CrossFit has been around for going on two decades now. It offers participants a combination of aerobic exercise, weight lifting and bodyweight exercises to get clients results. Workouts normally last one hour and offer a wide variety of exercises, so each workout is usually different than the one before. Most classes offer stretching to start and end the class, and periods of high intensity work in between.
This type of exercise does not require special equipment, as the gyms that teach the classes supply any needed items, but CrossFit shoes and other gear can be purchased and worn during workouts.
Participants of CrossFit classes are known to improve their overall health and fitness levels when combining the exercise with a proper diet. This class is a great choice for someone who does not mind group classes that are high paced with multiple pieces of fitness equipment being used. Some of the exercises that are taught may not be able to be completed by someone just starting out, so always work to your specific fitness level.
CrossFit: The Verdict
CrossFit definitely isn't for everyone, but don't be shy to give it a try if you are someone who enjoys group environments, if you're already accustomed to and/or simply bored of gym life, or craving a more intense exercise experience. However, those of you just starting out on their fitness journey may be better suited to the traditional gym lifestyle, but if you struggle to self-motivate, CrossFit might just still be the ticket.
Gym Life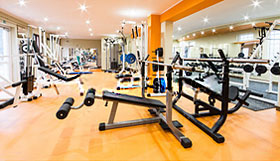 Fitness gyms have been around for as long as everyone can remember. They offer the convenience of working out when you want, without having to have bulky equipment taking up valuable space in your residence. Any piece of equipment you could imagine can be found there, from weights to cardio machines, exercise balls to jump ropes and everything in between. Most gyms offer the assistance of a trainer, usually at an additional cost, to get you using equipment properly.
Gym Life: The Verdict
More often than not, gym work is solo, unless you bring a workout buddy with you. You exercise at your own pace, using the equipment that you choose to. Other than worrying about the hours the gym is open, there is no specific times you have to be at the gym, it is really all at your own pace. If you are the type of person that can motivate yourself, the perks of traditional gym life are great.
The Bottom Line
Living a healthy life that includes exercise is great for the body and mind. Finding the exercise that is best for you may take some time, but it is worth it in the end. Whether it's CrossFit training or hitting up the local gym, regular exercise is key. Keep pushing yourself once you find what is best for you, and enjoy all the benefits that come with being more in shape.