Mindfulness, Meditation, Affirmation & the Inner Journey – Part III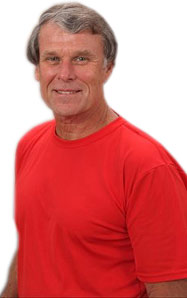 Mindfulness is being present – emotionally, intellectually, mentally, physically – and even spiritually. I can honestly say that I observe more "mindlessness" in the world than "mindfulness". We are consumed by cell phones, computers, pads, pods and all manner of technology that "connects" us to the universe (cyberspace) – but not each other. Today – and every day – I see people NOT being present because they are accessing twitter, emails, calls and messages – clueless as to what is going on around them. You would think we would want to be available to our own workouts and maintain a clear connection to our own programs. It is not what I see. We are falling behind every time we take our attention away from what we are doing and also to what is happening around us. I feel that by not acknowledging each other we are missing out on opportunities for growth and REAL friendships. This discussion will focus on mindfulness and being present through affirmation.
I am ALWAYS present during my runs. If running has taught me anything it IS focus. I am attentive to my legs, heart, breath, speed, distance, time and so much more. Today I started my run wanting to break 40 minutes (my usual 7 mile run) and average at least 5:45 per mile – or faster. I completed my run in 39:45 – a 5:42 per mile pace. I am ALWAYS "mindful" of my sessions because my results are very important to me and my overwhelming need to improve is always with me. The purpose of affirmations is to "bring us into the present" and also to help us re-program our subconscious minds. You cannot "free up" space in your mind if you don't work on removing old belief systems or attitudes first. The idea of affirmations is to give us alternative messages that our subconscious mind can – and will accept – over time. The affirmations I use daily are the following:
"Today I am standing on the threshold of a new experience. Possibilities extend before me and I accept their magnificence. Through my spoken and accepted word I co-create with divine intelligence the plan for my life. Here and now I am open to the greatness yet come and I am ready for a miracle".
"Today I accept that the light of God's love is in, through, and around me. I feel its presence in everything that I do. I experience clarity in all things as this light guides my way into the unknown".
"Today I know that I am in my perfect place. I rejoice and celebrate the awareness of the divine presence in, around and through me. I trust infinite wisdom to guide and direct me on my path. The fine art of getting there is being PRESENT in each precious moment of my life".
These and other tools help me to remain "centered" – or present throughout my day. I NEVER fail to express my gratitude (internally of course) after each workout and run. I know that they could be taken away from me at any time and I don't want to ever take any of my efforts for granted. There are no people anywhere my age that I have seen doing what I am doing. On a national level I suspect I am in the .00001 per cent of all people from a strength, speed and fitness point of view. This has not happened by accident – it was my INTENTION all along to arrive at this point in time with my current ability intact. As I said earlier I am training for my 70's now so that I can still perform at these levels as I age. The practice of meditation, prayer, and affirmation is allowing me to be present during the day as I am moved ahead in my life. DO NOT take your days lightly and remember that without practice NOTHING is perfected. I am a student of these arts and I suspect I will be until the day I die. Always remain open and accessible to change because your greater good may just be around the corner!
Website: HealthyHappyFit.com      Email: [email protected] Nick is an author, teacher, and speaker and has been a certified personal trainer and lifestyle and weight management consultant since 1992. He is currently recognized as a master trainer by the IDEA International Health and Fitness Association. He has been a runner since 1964 and has accumulated over 60,000 miles in that time.