Strength Training, Cardiovascular Conditioning and Balance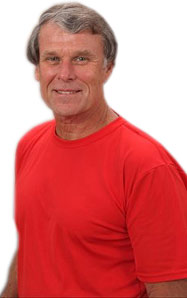 In the early 90's I worked with an athletic coach at a sports club who believed that "strength training was the paycheck, and cardio was the bonus". Being a runner I had many conversations with Doug about that idea and over time I have come to believe that he was right. When I used to think of what it meant to get old, I remember thinking that the "old people" were weak, frail, and forgot a lot". Since I have lived to the point where I am now considered old, I have decided that being strong is preferable for me.
Weight training over the past 20 years has enabled me to continue running at a high level and the future looks bright because I am investing valuable time in preventing loss of my lean mass and creating safer, more durable joints. The "magnificent 7" characteristics of fitness (power, speed, quickness, strength, endurance, balance and flexibility) will be saved as long as long as I focus on a balanced approach to my training that features cardio, strength and endurance, flexibility and balance. What are the implications for all of us if we don't become the "agents of change" that the world desperately needs?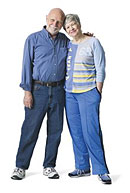 Seniors are the fastest growing segment of our society. Some 80 million of us are classified as "baby boomers" and in the next two decades the aging population will be a reality – dominating the financial and healthcare landscape. It is up to each of us to prepare ourselves for the surge of demand for fitness services. Prevention is a concept that is just taking hold in our collective consciousness but is in its infancy since it focuses on testing and medical intervention in advance of the onset of critical and chronic diseases and conditions.
Heart disease, diabetes, obesity, and chronic illnesses of all shapes and sizes CAN be prevented with proper education and information. Unfortunately, even with all our efforts at being the best "change agents" that we can be, there are challenges that only the individual can face alone. These include prioritizing the choices they make, the values they hold, the beliefs they have inherited from their pasts, and the implications they imply. It IS crucial for each of us to become as informed and knowledgeable as we can be if we are to make a dent in the obesity crisis. It will be up to each of us to prepare for these challenges and be able to "prescribe" the proper exercise and lifestyle recommendations that will enable and empower the clients we serve to not only succeed but thrive!
I am convinced that keeping records of my progress over the years has helped me stay on track to not only "stay even" but prosper and grow. I have running calendars dating back to 1978 (38,000 miles) that tell me a great deal about who I was as a runner – times, courses, results, conditions, my thoughts etc. and this information has fueled who I AM today. The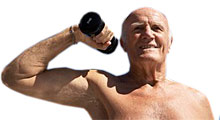 information in the years prior to 1978 was probably lost in moves and life changes but having 35 years of results has given me all I need in order to set new goals each year. The weight training records date back several years and include exercises I did, sets, weights, and totals. The record keeping discipline is one I would recommend to anyone who is serious about their health and fitness goals.
We need to give those we train all the tools that they can use in order to succeed and fulfill their potential and reach new goals. I am convinced that everyone in America MUST become engaged in some form of resistance training before their 40th birthdays in order to prevent the loss of lean mass – and balance – which is inevitable as we age. Dying from falls should never happen if people are aware of the incredible benefits of even the most elementary resistance training programs. The results in numerous studies on this process speak for themselves and this is TRUE prevention.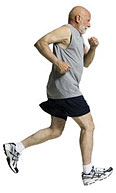 My years of running have prepared me for an active life beyond what most people consider our "declining" years. Like my idol Jack Lalanne I am training for my 70's now and my 80's following my 70th birthday – and beyond. My cardiovascular health is amazing. I ran 7 miles today in 41:25 – a moderate effort by today's standards – and it felt EASY for me! My conditioning is such that whatever I choose to do in the future I WILL be able to do because the foundation was laid over DECADES of training – not just years. It has taken our country YEARS to get into this healthcare mess and it will take all of us – and just as long – to get out of it. We all will play a CRUCIAL role in the outcome and I can only say it again: We MUST all be the example of the change that we wish to see in the world or we will all pay a very heavy price indeed.
I am in this for the long haul and obviously my message is "let's not waste a moment – or an opportunity – to make a difference in the lives of those we love and serve". It is time for each of us to decide just how much we want to be a part of the process and become the solution to what lies ahead! I will share what I can with all of you and be your partner in change. Together we will form a powerful team and make a significant difference in the lives of those we touch. Isn't that what our profession is all about in the first place?  Nick Prukop – [email protected]
Website: HealthyHappyFit.com      Email: [email protected] Nick is an author, teacher, and speaker and has been a certified personal trainer and lifestyle and weight management consultant since 1992. He is currently recognized as a master trainer by the IDEA International Health and Fitness Association. He has been a runner since 1964 and has accumulated over 60,000 miles in that time.