Emphasizing Healthy Over Skinny: Life as a Sorority Girl
There is no question that young adults often face pressure and body image issues, especially if those young adults are trying to find themselves away from home and at college. As a member of a sorority, this pressure can be multiplied. Everyone has heard the stereotypes, and has seen those stereotypes played out in the movies and on television. Generally, these stereotypes portray a sorority girl to be one that maintains a strict diet, rarely eating anything, and pays more attention to what she wears to the gym instead of focusing on her routine and breaking a sweat.
Prior to joining a sorority, young girls can become very concerned with how they are going to be critiqued based on looks during the recruitment process. However, upon choosing a sorority I realized how many positive role models I was gaining instantaneously. Many of the girls were healthy and toned, valuing health and fitness over just being thin, contradicting all of the stereotypes that I had once perceived to be true. Observing them and their routines, I realized how I too could resist succumbing to the pressure that stereotypes impose upon girls involved in Greek life.
Keeping a positive mentality and remaining focused on fitness and health goals are crucial to keeping a positive body image during college.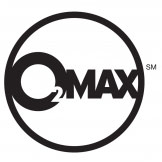 Although college is an extremely busy time—jammed pack full of social commitments, tests, and papers—carving out time to work out during the week has to be considered a priority.  Tracey, a college student and sorority member at the University of Southern California stated, "O2 MAX Fitness has helped students like me keep focused and healthy despite chaotic schedules. Their individualized workouts make it easier to fit in a workout wherever I may be." Being fit and making exercise part of a routine, and an active lifestyle, rather than looking at it as a chore, makes regular workouts easier to maintain.
College is the perfect environment for trying new things and stepping outside comfort zones. For example, many college campuses have an array of different fitness classes that can be tried on a trial basis, like Zumba and Pilates. Exercise doesn't have to take place at a gym. Students can get creative and change their workout routines to reflect their own goals, needs, and schedules. Exercises can even be done from a dorm room or apartment. When looking at fitness as something that is fun, the possibilities are limitless. Getting fit, and staying fit, depends on individual needs and objectives, because every person is different.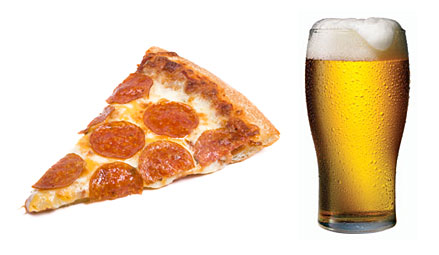 Unfortunately, sometimes girls in college attempt to find ways to save calories during the day by not eating breakfast or skipping dinner entirely. However, not eating enough calories during the day slows down a person's metabolism and can have various negative health effects. Although self-control has to be exercised to avoid the unhealthy temptations that college often presents, like the dangerous pizza and beer combination, extremely restrictive diets are also not the answer to staying fit. The problem that a lot of students, including sorority girls, do not realize is that moderation, both in terms of eating and in exercise, is what is healthiest. It also contributes to the idea that healthy eating and fitness is long-term, or a lifestyle, instead of something that is temporary.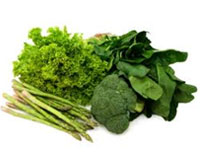 When asked about her outlook on fitness and health, Tracey had this to say: "I've realized that it is not about what I deprive myself of or delete from my life. Rather, it is about what I add to my life."
For example, instead of becoming obsessed with removing sugar completely from her diet or fearing the word "carbs", Tracey focuses on adding more greens, fruits, and protein to her life.
Final Thoughts
Overall, maintaining a balanced lifestyle that includes eating in moderation and exercising routinely (but not obsessively) is key to staying fit despite being away from home and in a new and often stressful environment. By staying concentrated on healthy, rather than skinny, students can develop routines that will keep them happy and toned during their sorority years and beyond.
O2MaxFitness.com KJ is the founder of O2 MAX Fitness, a company that focuses on students and providing them with personalized workouts that adapt to different schedules, needs, and goals. Karen is the first recipient of the "Emerging Female Business Leader" award by International Health, Racquet & Sportsclub Association (IHRSA), the fitness industry's leading organization. She received her MBA from USC Marshall School of Business, with an emphasis in entrepreneurship. An avid fitness and nutrition enthusiast, Karen discovered the gym in high school when she couldn't complete the mile in the required time. She is passionate about sharing the impact it had on her academics, confidence, and ability to recover after a near fatal bicycle accident in 2005. She has since completed several century rides, two marathons, and a triathlon.