How to Be a Successful Personal Trainer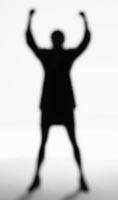 In the fitness industry, trainers come and trainers go, but it isn't always because they aren't knowledgeable or good trainers.
Being a personal trainer is easy, but being successful with your training business and services can be a difficult feat to accomplish.
During my 5 years of experience in this industry, these are some of the things that helped me become successful.
My 5 Keys to Being a Successful Personal Trainer
1. Differentiate
When it comes to certified personal trainers, they're a dime a dozen. What makes you any different? Setting yourself apart from the crowd will help ensure your success as a trainer.  Instead of trying to be a jack of all trades type of trainer, specialize in a specific training area such as fat loss, muscle building, bodybuilding/figure, women's fitness, post pregnancy, weddings, or sports conditioning etc.  By specializing, not only will you setting yourself apart from the others, but you'll also have a specific clientele that will be seeking out your services.
2. Go Above and Beyond
When it comes to your training services, you'll want to be an over-achiever.  Go above and beyond your client's expectations of you as a trainer.  By doing more than what's required, your clients will know that you're passionate about training and that you truly care about their goals.  This will help you retain your clientele and help you establish a positive reputation in the community about your training services.
3.  Treat it Like Your First Day
Generally, the first day on the job people show up early, are eager to learn, happy to please, and ready to do what's required of them in order to impress those around them.   Too often, trainers get complacent with where they're at career wise.  If you want to be a successful trainer, stay enthusiastic about your job day in and day out as if it were your first day.  Continue to learn, be eager about your profession, and look towards what's next in your training career. By impressing your clients new and old by being eager and enthusiastic on a daily basis about their goals will also help you reach your goals as a trainer.
4. Hustle
If you're an independent trainer, don't always expect the client to come to you.  Attend local fitness events, expos, competitions, conventions, or any type of gathering where you can meet perspective clients and introduce yourself.  As an independent trainer, you'll need to let people know who you are, what you do, and where you do it.  Most likely, new clients won't be walking in your gym/studio door, and potential clients won't be working out in your gym/studio.  However, if you're a trainer working for a commercial gym, this happens to be the case.  As a commercial gym trainer, you'll want to walk the floor, introduce yourself, give out free advice if wanted/asked, offer free trial sessions, and just make yourself be known.  Not everyone working out wants to be bothered or given a sales pitch. Therefore, building a good rapport and good reputation with the current gym members is the best way to get them to sign up for training later.  Also, you could try calling and offering free trial sessions to members who're inactive and haven't been to the gym in a while.  Whether you're an independent trainer or you're working for a commercial gym, you'll need to hustle to build your client base.
5.  Patience
There are no overnight successes in any industry.  If you want to be successful, you'll have to put your work in, pay your dues, and be patient.  Too often, new trainers expect to be on top of this industry within a matter of months.  Most likely, that's just not going to happen.  It takes months even years to build a strong client base and build a positive reputation so be patient and continue to work until you're what you consider successful.
Final Thoughts
Becoming a successful personal trainer is far from easy, but it's not impossible.  By differentiating, going above and beyond, treating everyday like your first day, hustling, and being patient, you're bound to experience success as a personal trainer!
JulianBrownTraining.com      Julian is the co-owner of The Yard Fitness, an established fitness writer, a professional natural bodybuilder, a fitness & sport nutrition specialist, and a certified personal trainer. He began strength training at the young age of fourteen to improve his sports performance and hasn't looked back since. Julian is a graduate of Grambling State University, ACE & NASM certified, and he has over a decade of personal experience in strength training.