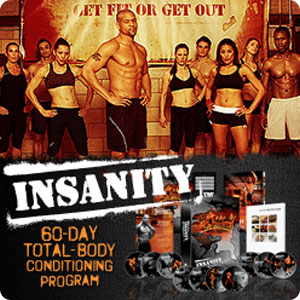 What Is The Insanity Workout All About?
One popular workout program that many people are currently looking into is the Insanity Workout by Shaun T. This program could best be described as a program that is aimed to help you get into maximum shape as quickly as possible while firing up your metabolism so you effortlessly burn off body fat 24 hours a day.
The program is marketed as a 60 day weight loss or body sculpting program which requires no equipment other than your own body weight. Shaun T. and his class provide you with the motivation to push yourself to achieve your goals.How does Insanity with Shaun T. accomplish this?
Through the specialized use of a concept called interval training.
The workouts that come with the Insanity Workout program will have you working at a very instance pace for a brief period of time while supplementing this with 'active rest' that will allow you to recover so you can push hard once again thereafter.
When you sign up for the Insanity Workout program you are going to get a total of 11 DVD's, all of which feature a different workout that you can do. This provides ample variety as you work through the program to ensure that you never hit a plateau and become bored while failing to see results.
Instead, you continually challenge the body the entire way through while making sure that you keep progressing onwards. Next in the insanity workout review, we will take a closer look into the Insanity Workout program so you can get a better idea if it is for you.
---
Who is Insanity with Shaun T. Is Intended For?

Right from the start, a word must be mentioned that this program is not for the faint of heart. If you're a beginner who doesn't have much exercise background behind you, you may want to build up a bit of a base level of conditioning first before progressing onwards over to it.
As we stated at the beginning of the review, Insanity is very intense in nature. Someone who has never exercised before may find it to be a bit too much. Make sure to take precaution based on your own individual fitness level.
If you do have some fitness background though and can easily complete thirty minutes straight of cardio training and are someone who wants to push your progress up to the next level, then you can rest assured that the insanity workout is definitely for you.
While this workout will provide some muscle toning and strengthening benefit, it's much more dedicated towards maximum fat loss, so it's for those who want to create a lean or ripped appearance.
Perhaps one of the most important factors in the insanity workout review is the fact that both males and females can use the program with great results, so there is no restriction in terms of gender.
---
Let's now take a look at a few of the pros and cons to consider before you attempt to use the Inanity Workout DVD
Pros:
There is plenty of workout variety so boredom should never be a factor
The workouts will be short so good for those with a busy schedule
You will get into much greater cardiovascular shape while doing the workouts
There is a nutritional component provided so that you can eat right to burn fat as well
All the workouts can be performed in the comfort of your own home
Cons:
You should be in good shape before beginning the program
Those who are looking to add much more muscle mass may not realize their goals using this program
The program is scheduled to be completed six days a week, so there isn't a lot of time for additional exercise
---
The Final Verdict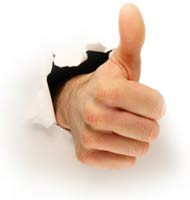 Overall, the Insanity Workout program is one that will definitely deliver upon its claims if performed properly. The high ratings in the review is also due to the fact that it includes nutritional advice as well. This really makes the program very complete, which is vital if you are going to see success.
Those who are able to pair together the workouts with the diet will see the best results possible so you must make sure to do it.
The only big drawback to this program is that traditional weight lifting isn't really involved so if you're someone who really enjoys that type of workout or you are looking to dramatically improve your strength, it may not be the workout for you.
Otherwise, the Insanity Workout is superior for fat burning and boosting your metabolism while helping you get in the best shape of your life!
More Workout DVD Reviews:
Shannon holds a degree in Exercise Science and is a certified personal trainer and fitness writer with over 10 years of industry experience.