What is a Vision?
"If You See It You Can Be It!" This phrase runs through the minds of many successful people as they set their sights on the ultimate prize and run towards their dreams. You can too!
There is a lot of talk about goal setting when it comes to health and wellness, and if you have had me for a phone coach, you have been through the process of creating a Wellness Vision. Seeing yourself in the future is an important component for helping you stick to and achieve your goals in the here and now.
A vision should be specific and clear and embody what you want to have achieved by a certain point in time, usually 1 year is a good place to start. We also set weekly goals that are the stepping stones leading up to our Wellness Vision. Goal setting is an important part of your vision; it is "how" you achieve something. The vision is the bigger picture; think of the vision as the "why". Let's focus on your vision. What do you want out of life? Where do you want to be? What do you want to look and feel like? These are all questions that need to be answered when developing your long-term plan or "Wellness Vision".
"See" what you want!
It is so important to actually see yourself doing the things that are in your vision. Close your eyes and see yourself a different shape than you are now. Feel the energy of your newly-found activity level. Smell and taste the healthier foods that you are putting on the table and into your body.
The point is to really feel that this is already happening and you are there in that moment!
Perhaps you are envisioning yourself at a lower weight and healthier body, maybe you see yourself eating more fruits and vegetables, or perhaps you are winning your first body-building competition. Whatever your ultimate goal is, now is the time to start the journey forward!
Now that you have planted the seed in your mind with your vision, it will begin to grow! Seeing it is your first step! There was a great saying that I found on the internet that said "Create in your mind a vision of what you want and NEVER take your eyes from it, and the universe WILL cooperate with it." Hence; If you see it you can be it!
Creating a Vision Board
Now let's take it a step further. It might be difficult for you to always find that place in your mind to envision your positive future self, so let's make a solid visual that is always right in front of us. Creating a vision board is a perfect way to keep in mind what you are setting out to do every day!
How Do We Do It?
Think about what is important to you; think about that ultimate goal you are setting your sites on! Use a piece of cardboard or construction paper to adhere words, pictures, slogans, and sayings that exemplify what you want for your future.
It can be anything, just make sure it speaks to what your vision is all about. This vision board can be simple and take just a few minutes leafing through a magazine and cutting things out, or you can take an entire week to put it together. The board can also change by adding to or taking away certain pictures or words as you achieve your goals. Be creative and make sure to put it in a place where you will see it every day as a reminder of where you WILL be in the future.
Seeing your vision every day will help that seed to grow, and before you know it, the future you will be in full bloom!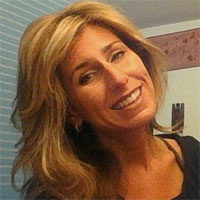 Heather is certified by the American College of Sports Medicine as a Personal Trainer, is a certified Wellness Coach through WellCoaches, a NCHEC Health Education Specialist, and published author. She also holds a Master's Degree in Health Education/Promotion and a B.A. in Health Care Studies. Her mission is to make wellness seem "doable" for everyone, regardless of fitness level or hectic schedule.