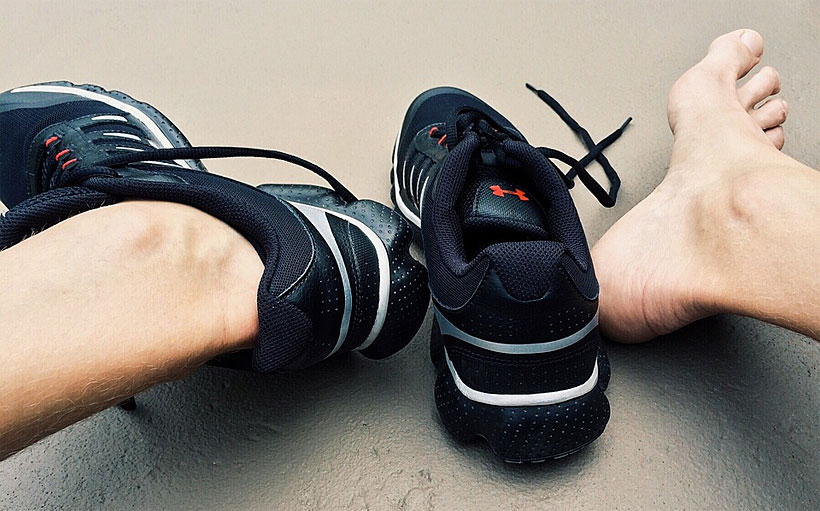 Before you start thinking that you're the odd one out, we need to remember that roughly 60% of the world's population has some sort of foot abnormality. Flat-feet, supination, bunions and plantar fasciitis are some of the ailments that people live with. Wide feet is also among the abnormalities that people face and it's the most common.
Runners who have wide feet may experience increased foot fatigue if you're not wearing proper footwear and research indicates that wearing shoes that are too tight can lead to bunions or further widening of the forefoot.
The most important piece of the puzzle for runners with wide feet are the shoes they wear. You can't replace your feet (unfortunately) but you can pick good wide feet running shoes without having to endure the pinching and uncomfortable feeling of ill-fitting shoes.
Wide Shoes for Wide Feet: Key Tips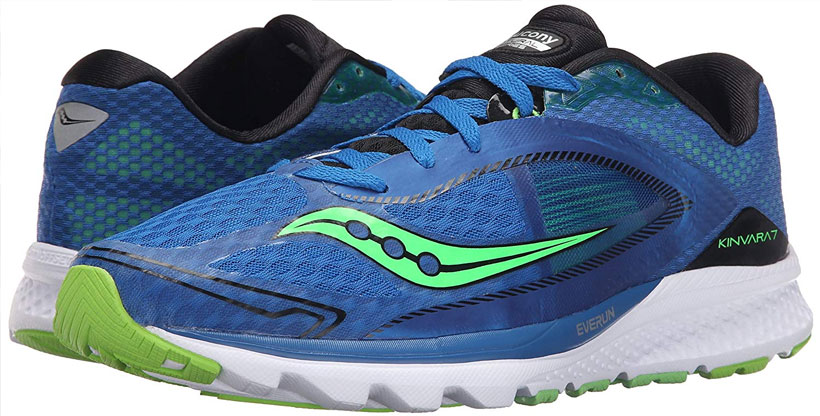 Running is perhaps the best (and most natural) workout there is and it can have various physical and psychological benefits. It is for this reason that your first order of business should be to get the width of your feet measured. If you have low or high arches, you can generally find out by wetting your feet and pressing it against a paper towel to find out if you're a pronator or supinator.
There are many other factors to consider when buying wide running shoes – the width being just one of them. The other factors to consider is the quality of the outsole depending on what kind of terrain you run on. Trail running shoes have more aggressive tread patterns while road-running shoes appear low-profile. Some outsoles are supplied by tire manufacturers and help with running under any condition – wet or dry.
Shoe Buying Tips for Runners with Abnormal Feet
Other things to consider in a running shoe is the upper material – which is very important for breathability. Knit and fabric uppers are very good with ventilation but often lack in durability. Synthetic upper on the other hand is highly durable but lack breathability. Picking the right kind of upper material will prevent sweaty and smelly feet.
Try Before You Buy
Make sure to try on shoes before you buy them. As a general rule of thumb, your shoes should neither be too tight nor too loose. A tight fit will cause aches and pain,  while a loose shoe will have your feet scrapping on the inside causing blisters and rashes. The ideal size is one that fits snugly (like a glove) and comfortably.
Wear Before Your First Run
It is also recommended to wear your newly bought shoes inside the house to get a feel for it before taking it out for a run. If things still don't feel right, you can always return it for another pair that way. A lot of shoe manufacturers and retailers (including online ones like Amazon) have a generous return policy as long as the shoe hasn't been worn outside.
Consider Orthotics or Motion-Control Shoes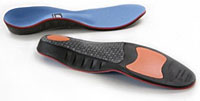 If you have any sort of foot abnormality, be sure to visit your doctor for a consultation on what best suits your needs. The doctor might recommend an orthotics insole in addition to your footwear to help you with your gait and posture. Most shoes have removable insoles and this is where you can swap out the standard shoe insoles for an after-market one.
If you have flat-feet, also known as overpronation, you should really consider investing in motion-control shoes that will negate the effects of overpronation while running. Supinators (people with high arches) on the other hand can get by with neutral running shoes with extra cushioning to help with their gait.
Exercise, Stretching & Self-Care Tips
In addition to wearing the proper footwear, it's important to consider your self-care to prevent injury and improve recovery time. This includes stretching, cooling down, and hydrating.
Stretching
It is also important to do some foot stretches before running to make sure you avoid injuries and maximize your workout. Simple exercises like the toe stretch or the foot roll don't take much time or space to be done effectively. You can couple this with more stretches that can be done post-running to relax your quads and calves.
Cooling Down
Cooldown before and after a run with a 5-minute walk and don't forget your music selection because good beats can help you push that extra mile. I never leave for a run without my Jaybird X3 water-resistant earphones. There are other good offerings from Bose, Apple, and Anker when it comes to sports wireless earphones that are perfectly suited for any type of runner.
Hydration
Finally, always remember to keep hydrated as it will not only increase your mileage but also help flush toxins out of your system. Try to avoid plastic bottles and instead buy reusable water bottles (made from stainless steel) or even hydration bladders depending on your running needs. And avoid flavored water with tons of added sugar and instead stick to plain water.
The Bottom Line
With the proper footwear and self-care, running doesn't have to be a pain in the feet, even if yours are "abnormal." Have fun and keep running!