Is The Sensa Weight Loss System Effective?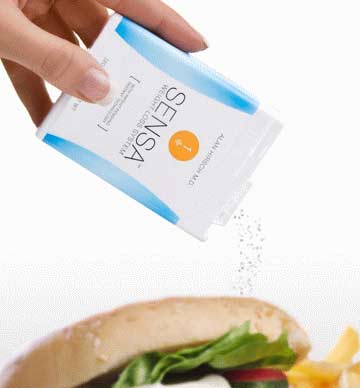 If you're on the hunt for a weight loss product to help speed up your results, one that you might have come across before is the Sensa Weight Loss program. You'll find so many different diets out there that have you eating certain types of foods at certain times each day claiming that specific combinations and set-ups will help you supercharge your weight loss results and see faster success than ever before.
But, the Sensa system is entirely different. This program takes a whole new approach to helping boost weight loss success. Some may want to follow scientifically proven weight loss tips but it won't hurt to take a closer look at what the Sensa weight loss system is all about.
What is Sensa?
The Sensa fat loss program is one that works by taking the focus away from the food and instead placing it on the mind.  When using this system you're going to target the regions of the brain that are responsible for feeling satisfaction and therefore help keep yourself feeling satisfied so you consume less food.
Since portion control is one of the most important elements of any weight loss program, by reducing your portion sizes through this system, you'll automatically consume fewer calories overall and thus speed up weight loss.
What Changes Have To Be Made When Using Sensa
So this might have you wondering what changes you'll have to make when using Sensa.  That's what most people consider to be the greatest thing about it – no changes will have to be made.
You'll still be able to eat the same foods you normally would, you'll just find your appetite is reduced so that you consume fewer of them overall.
Pros:
Will cause a decrease in calorie intake without a lot of effort
Is good for those who struggle to eliminate or reduce their food intake
Will work well for those who are busy and don't have time to prepare their own meals at home
Cons:
Doesn't teach long-term eating strategies that will keep the weight off
May not help for those who suffer from emotional eating
Doesn't help to ensure you get adequate nutrition
May cause dieters to feast on unhealthy foods because they believe they'll still lose weight
The Verdict on Sensa
Overall, while the Sensa system is nice since it can get you reducing your portion sizes down to a reasonable level, it's important to note that this product should not be used as an end to itself for weight loss purposes.
It would be great to use provided you are already on a healthy diet that encourages weight loss to make your efforts that much easier and more successful.
If you plan on using this though without being on a good diet plan, then you will likely not see the results you're hoping for and will also likely still suffer weight regain after you come off the Sensa.
So for that reason, this product can help but use it wisely. If you do, then you'll see good results. Give Sensa a Try!
Shannon holds a degree in Exercise Science and is a certified personal trainer and fitness writer with over 10 years of industry experience.