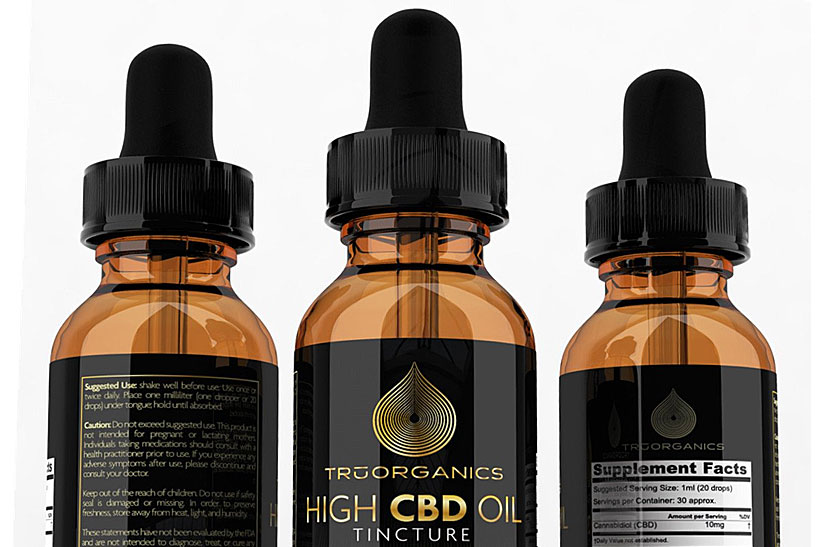 If you are a health buff, surely you have spent time researching and trying just about every medical wonder available. If so, you've likely come across cannabidiol (CBD) oil and are aware of its many health benefits. But what are the healthiest and most effective methods to take CBD oil to maximize results? Let's take a look…
Five Healthy CBD Oil Consumption Methods to Maximize Results
#1. Sublingual Drops
CBD oil contains terpene oils that provide flavorful taste and aroma. Therefore, if you want to take it sublingually or under the tongue, you will find hemp oil more palatable.
Do you know that you can also find terpene oils in lavender, citrus, and black pepper? You may have ingested them unknowingly.
A board-certified pharmacist formulates the CBD sublingual oil, blending the broad-spectrum oils to become the same and effective CBD oil that we know today. Most preparations have between 100mg to 1500mg of CBD and around 100mg of terpene oils per bottle.
Majority of CBD oil users prefer to take it under the tongue because the oil goes straight into your bloodstream. The oil does not pass through the liver and the digestive system. So, it interacts faster with the endocannabinoid system. If you want the CBD oil to take effect more quickly, you need to put it under your tongue.
You may ask how to administer it to yourself. Well, you put the desired amount of CBD oil under your tongue and hold it for about 1 ½ minutes. You need to leave it under your tongue so that the mucous membranes can absorb the active ingredients of the oil. Serving size may vary per brand, so you need to check the dosage instruction on the bottle.
The best advice also given by CBD Fable blog is to take hemp oil in small dosages then increase the dosage gradually until you achieve the desired result. You can expand the dosage by 25mg every month until you experience relief. However, if you feel that your symptoms have worsened, you need to decrease the dosage.
#2. Vaping
If you do not want to take CBD oil sublingually, you have other options like vaping. You use a vaporizer, vape pen, or e-cigarette to heat and inhale the oil vapors. If you have a vaporizer, you can buy vape oil in a bottle. However, if you prefer the vape pen, you can purchase a one-time use cartridge.
Do you know that you can vape CBD oil to ease the side effects of some ailments, illnesses, and diseases? For instance, vaping CBD oil can relieve the symptoms of high blood pressure, sleep apnea, inflammation, seizures, joint pain, anxiety, and stress caused by ailments like cancer and leukemia.
Because research is still ongoing, vaping CBD oil is not a cure, but a preventive tool. In essence, if you are healthy and in need of preventative care, you can vape CBD oil in lower doses. Then, you can increase the dosage if you need to fight a particular disease.
If you want to try vaping CBD oil, you need to consult your physician to determine the right dosage for you. However, if you will base it on customer testimonials, they say that dosage varies, depending on how much you can handle. Because CBD oil is not addictive, you can vape CBD oil to take advantage of its medicinal benefits.
However, I have to warn you. CBD vape oil has propylene glycol, which is a thinning compound present in nicotine-infused e-cigarette formulations. Propylene glycol can transform into toxic nanoparticles when heated at high temperatures. It can damage your respiratory organs and can even cause illnesses like asthma and cancer.
The US FDA permits the use of propylene glycol for topical and ingestion applications. It also allows its use as a food additive. However, its recommendations do not include heating and inhaling it.
#3. Gummies
If you have a sweet tooth, do you know that you can take CBD gummies? Aside from indulging your desire for sweets, popping CBD oil gummies have healing benefits too. These gummies are becoming popular because they come in great flavors.
CBD gummies come in different fun shapes and delicious flavors. If you are nostalgic about your childhood, you can try these gummies. When you buy CBD oil gummies, you need to check the label to ensure that you are buying organic and all-natural ingredients.
Of course, you need to be aware that there are THC gummies and CBD gummies. THC gummies have psychoactive properties. You can get high when you consume them. However, you cannot get "high" with CBD gummies.
#4. Soft Gels or Capsules
Another popular method of consuming CBD oil is to take it in soft gel or capsule form. This method is one of the simplest and most straightforward ways of consuming hemp oil.
If you feel it is convenient for you to take the oil capsule daily, then, by all means do so. The beauty of ingesting it in capsule form is that you can bring it anywhere. If you are someone who moves from one place to another every day, be sure to bring your CBD capsule with you.
Furthermore, you can find CBD oil soft gels or capsules in at most 45 countries around the world. In addition, you can buy them in 50 US states. So, even if you are on the move and forget to bring you CBD pills with you, you can buy it conveniently anywhere.
You may wonder why CBD oil soft gels are the favorite of many individuals. Well, it is because they are easy to swallow. Taking the capsules does not require any heating equipment. You pop it in your mouth with a glass of water.
Each capsule has a specific dosage. You do not need to measure every time you need a serving. It has no taste, and you can swallow it quickly. Furthermore, your body can absorb the nutrients as soon as you consume it.
#5. Creams and Lotions
If you are not into vaping or ingesting CBD oil, you can try using CBD creams and lotions. Today may be your first time to learn about CBD topicals. So, read on to learn more about them.
If you are experiencing pain due to sore muscles or joint aches, you will find soothing relief in CBD creams and lotions. You can use them as a topical pain reliever. If you have uncomfortable sensations, these topicals can help ease them.
You may have tried those analgesic creams like Bengay in the past. They often have a strong smell, yet effective. If you try the CBD cream for pain, you know that you are allowing CBD oil to work on you. Aside from alleviating pain, you can use it to sooth fibromyalgia and neuropathy.
You already know that CBD is not addictive and non-psychoactive. Even if you use the CBD cream, you will not get that high feeling. Moreover, because it is topical, CBD does not get into your bloodstream. In effect, you get the therapeutic effects of CBD without ingesting it.
CBD creams and lotions contain organic and all-natural ingredients. They have no preservatives and chemicals. Their base is often olive or coconut oil so you will feel the enhanced effects as soon as you use any of the topical creams and lotions.
In Conclusion
Each one of us has our own health issues. If you care for your body, you can consider the healing properties of CBD oil. You can use it for your anxiety attacks, skin problems, chronic pains, and migraines. CBD oil is available in various forms, like gummy bears, creams and lotions, vape oil, soft gels or capsules, and sublingual.
However, just like anything that you put on your skin or ingest, it is still best to seek medical advice before you decide to take CBD oil.