Maintaining Your Health and Fitness During Finals
Written by Karen Jashinsky in collaboration with Tracey Bakun
It's marked by empty coffee cups, hours of note-skimming and late-night cram sessions with interludes of snacking: its finals season. As many college students agree, it is one of the most stressful periods of the semester. Students are pressured to succeed, and as a result, they have little time to devote both to sleep and exercise routines. Lack of sleep and high stress levels can contribute to unhealthy snacking choices and binge eating.
No matter how committed a person is to fitness, it is difficult to maintain a regular exercise routine and a healthy diet while preparing for finals. Whitney Evans, a Sophomore at USC said, "I make an effort to fit small workouts into my schedule during finals season. I can see a difference between the days I don't work out and the days I fit small workouts into my routine. It is easier to concentrate and I get a better night's sleep."
There are several ways for students to stay fit and focused while acing their exams:
Reduce Stress: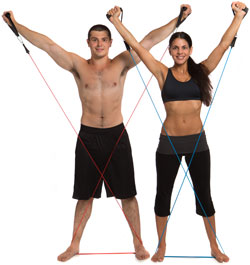 Exercising releases endorphins and can reduce stress levels. That being said, even when you are short on time it is always possible to fit in a quick workout. Grab your resistance band and commit to doing some toning exercises—even if it is only for twenty minutes. You don't have to work out for two hours to reap the benefits of exercise–a mini workout, which can be done with minimal time  and space, can effectively get your body and mind in the right place prior to exams.
By taking a short study break and getting your heart rate going you can lessen anxiety and better prepare yourself for what lies ahead. The MAXbox Finals Survival Kit by O2 MAX Fitness supplies you with short workouts that can be completed in a dorm room or apartment setting, as well as the equipment for the exercises, and snacks.
Stay Healthy:

During finals, it is essential that you stay healthy. Therefore, items like Emergen C and hand sanitizer are you best friends.
Remember, taking care of yourself is important if you want to succeed.
Eat Breakfast and Arm Yourself with Healthy Snacks: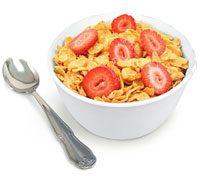 Don't skip out on the most important meal of the day. After all, a hungry brain cannot recall information like a full and satisfied brain can.
Additionally, keep healthy snack options nearby. Don't stock your cabinet full of chips and candy prior to the week of finals–because that's just asking for trouble. If you need a little sweetness to get you through the long hour of studying, turn to a few squares of dark chocolate.
Get Comfortable: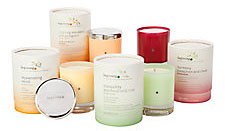 It's the little things that can make a difference. That means its time to break out the aromatherapy candles, moisturizing lotion, fuzzy socks, and stress ball–anything that can help you maintain your sanity as deadlines approach.
Final Thoughts
Overall, finals season is a tough time for all students, but don't let stress deter you from your fitness and health goals. Prioritize your health during finals and make sure to fit in workouts during study breaks. By following these steps you can not only excel at your studies, but look good and feel great while doing it.
O2MaxFitness.com KJ is the founder of O2 MAX Fitness, a company that focuses on students and providing them with personalized workouts that adapt to different schedules, needs, and goals. Karen is the first recipient of the "Emerging Female Business Leader" award by International Health, Racquet & Sportsclub Association (IHRSA), the fitness industry's leading organization. She received her MBA from USC Marshall School of Business, with an emphasis in entrepreneurship. An avid fitness and nutrition enthusiast, Karen discovered the gym in high school when she couldn't complete the mile in the required time. She is passionate about sharing the impact it had on her academics, confidence, and ability to recover after a near fatal bicycle accident in 2005. She has since completed several century rides, two marathons, and a triathlon.