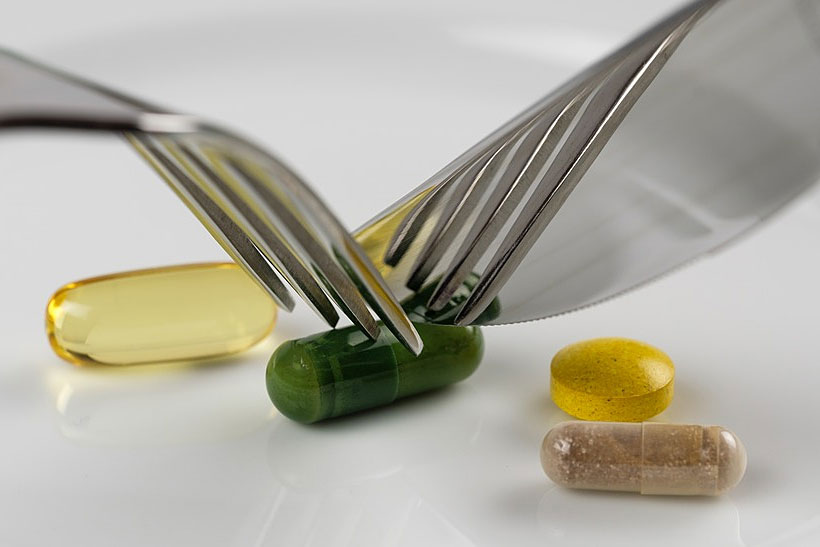 It's when you're eating clean, your meals are nutrition rich, and your training plan is spot on that fat loss supplements are worth taking. In these conditions you can really get the most out of them.
However, the only thing left to figure out is which supplements to choose, a dilemma considering there are so many around and they all claim to be the best!
Nobody has time for that, but buying randomly could leave you with disappointing results. That's why we've put together this quick guide to what we think are the best four fat loss supplements around right now.
But First, How Do Fat Loss Supplements Work?
Fat loss supplements usually contain some kind of substance (natural or synthetic) which help boost your natural metabolism to speed up fat burning, curb your appetite to help avoid unwise snacking, and perhaps also boost your energy levels a little. Altogether these things help you burn more calories, and therefore shift that fat.
#1. Whey Protein Isolate
Whey isolates don't usually contain any fats or carbs, so they are 100% protein based which cuts calories and helps build muscle, and even boosts metabolism. Ideally you want to include a post-workout whey protein isolate shake into your routine – it's easy for your body to digest and the benefits are almost immediate as the amino acids it contains go straight to your muscles. Some people firmly believe that whey products help burn stomach fat in particular, which is good news for those working on their abs.
#2. Glucomannan
This is a fiber from a natural source – the roots of konjac, or elephant yam. It works primarily by turning into a gel once taken with water, and then hanging round in the stomach which makes you feel full and consequently eat less. It should be taken around a half hour before healthy meals, with plenty of water.
#3. Green Tea Extract
This is fairly easy to find as it is included in many fat burning supplements. It is the EGCG antioxidant it contains which is believed to trigger the fat burning, but green tea extract also triggers a greater production of the hormone norepinephrie, which also helps burn body fat, particularly that which has accumulated around the stomach.
#4. Thermogenics
Thermogenics are great fat burners for a couple of key reasons. Firstly because they work by chipping away at long established fat cells, helping them to break up and be metabolized during physical activity. Look for supplements containing yohimbine for this benefit. The second benefit is that thermogenics naturally raise the body's temperature a little, but enough to cause it to burn more calories though the day. Caffeine is the key ingredient in supplements which provide this fat burning benefit.
The Bottom Line
These fat burning supplements work in different ways, so there's no reason why you can't introduce more than one into your regular routine, but of course, you could try them individually first to see which works best for you.
If you'd like to find out more about the range of topics discussed in this article, you can check out the following site for more information: https://hypertrophia.com/