The Personal Trainer's Worst Nightmare?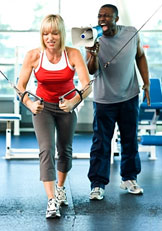 Due to quotas and financial situations, many personal trainers are at the mercy of their clients' schedules and temperaments. However, most trainers would drop certain clients if they were in the position to do so. If you fit the bill for more than one of the following categories, you may be what some would call a bad client, and for some personal trainer's, possibly even their worst nightmare!
The Top 5 Personal Trainer Pet Peeves
1. The Flaker

Perhaps contrary to the flaky client's belief, their trainer could be doing something else (like training another client!) when they cancel at the last minute, at least once a week, every week.  Not only is consistently missing sessions inconsiderate to a trainer's time, it is inconsiderate to other clients who might have wanted that time slot. Also, consistently missing sessions hinders one's own progress.  If you miss workout sessions on a weekly basis, you may be a bad client.
2. The Non-Commiter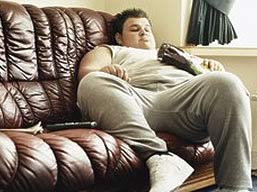 There are some clients who are happy to work out a several times a week just to be healthier and are not concerned with weight loss. However, if you are like the majority of clients and strive for weight loss, dietary changes are a must.  If a client refuses to commit to better dietary or nutritional habits after the trainer has made multiple nutritional suggestions, this is a telltale sign of a bad client. Though not all trainers are able to help their clients with nutritional guidance, blaming them for your nutritional or dietary habits is detrimental to everybody. If you need more nutritional guidance, simply seek out another trainer or nutritionist who can help you. However, refusing to change your own eating habits, even for a little while, makes you a bad client.
3. The Slacker

Personal Trainers are hired to teach proper form, give accountability, and challenge you physically in the gym.  However, if you fight them every step of the way, you may be a bad client.  You get out of your fitness routine what you put into it; if you will not let your trainer challenge you during a workout session, you are literally selling yourself short. As a trainer, there is nothing more disheartening than wasting energy fighting with a client who refuses to break a sweat. If you do not want challenging workout, let your trainer know up front so time and energy is not wasted for either of you…if you do not, you may end up on the bad client list.
4. The Late Arriver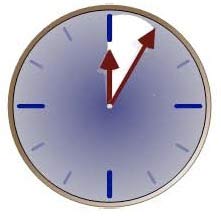 Sometimes, things come up. But if you are consistently late for your training sessions, you may be a bad client.  5-10 minutes might not be a huge deal for an hour session, but for a half hour sessions you have missed a THIRD of your workout.  If you are consistently late, you and your trainer may be okay with this, but do not expect your trainer to extend your session by 5-10 minutes after your scheduled session ends.  If you do, you may be a bad client.
5. The Seasonal Exerciser

This client is consistent with their training for a few months then falls off the wagon for several months.  As a trainer, you work hard with this client to help them achieve their goals only to find out several months later they have completely fallen off the exercise wagon. Added to this fitness backslide, the trainer is only being paid for his/her services on a seasonal basis. Preferably, you and your trainer can set up a consistent schedule that you will be able to maintain for long stretches of time. Even if you will be traveling or unexpected circumstances arise, your trainer can help you stay on your fitness path. However, if you know you are going to spoil your results a few months down the road, you may be a bad client.
Bad Chemistry
This one is nobody's fault. Sometimes trainers and clients just do not get along or have nothing in common.  Spending an awkward half hour or hour session with someone you have nothing in common with can be an absolute drag for a trainer (and the client, too!) If you and your trainer just do not click, you may end up on the bad client list, but this one is a fifty/fifty "bad client/bad trainer" split.
But, There's Still Hope!
If you find yourself doing more than one of these things, there is a chance you may be a bad client.  However, there is no need to worry because there is always time to turn things around!  Set your alarm ten minutes earlier so that you arrive on time, be more receptive to change in both your workout and your diet and most importantly, be open and honest with your trainer.  Remember, it is up to you and your trainer to help you break those bad tendencies.
JulianBrownTraining.com      Julian is the co-owner of The Yard Fitness, an established fitness writer, a professional natural bodybuilder, a fitness & sport nutrition specialist, and a certified personal trainer. He began strength training at the young age of fourteen to improve his sports performance and hasn't looked back since. Julian is a graduate of Grambling State University, ACE & NASM certified, and he has over a decade of personal experience in strength training.