The State of Fitness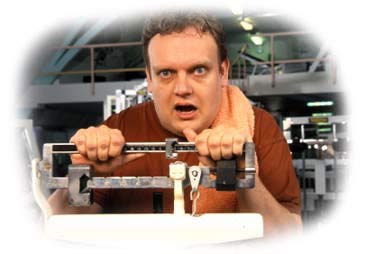 The state of fitness as far as how it's approached and perceived, is far too often misguided in these times today. Fitness as a concept needs to be taken and transitioned from just a simplified get fit quick scheme in peoples' minds, to what it really is.
Health and fitness is the process of achieving greater performance and conditioning of mind and body by training the systems of the body to operate most effectively. It is most definitely not supposed to be quick or easy in any way. And quite frankly, to expect that is selling short just how scientifically involved fitness is.
For anyone who has ever asked why it's so hard to get in shape and be healthy, I'll give you the sad truth. It's because we as a culture have the ridiculous habit of EXPECTING fitness to come easy, and QUITTING the moment we realize that it's going to take some effort.
We are way too soft on ourselves and don't fully understand the urgency of health and fitness until we come across situations that force us to open our eyes. So, we go through the motions and ACT like we are committed to fitness because this is what we always hear that we are supposed to do.
---
How Much of a Priority could it be if we Give up so Easily?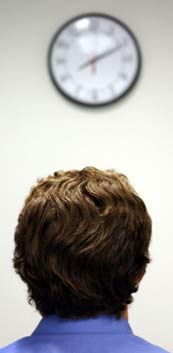 If we give up when the inevitable shows which turns out that it will take longer than a week. Or, we realize that our muscles are sore and we're getting tired.
The fact is, that it is Not a priority to too many of us as we often do not truly understand what fitness is.
To understand it is to accept that it's going to be a process because of how intricate a system the body is, and that there is no such thing as quick and easy when we're talking about changing our bodies.
The general culture of health and fitness HAS to change. It is unacceptable to continue getting nowhere because of neglect and simplistic attitudes, when all we have to do is embrace a little bit of challenge for once and compete!
Fitness needs a different style and mentality. The only style and mentality that will fit what the body requires to improve itself. It needs stubborn work ethic, confidence, and competitiveness. It needs that from it's professionals as well as its participators.
---
Jason Spencer, ACSM-CPT, CSCS
No disrespect to anyone, but I Jason Spencer AM that new brand. That unique and necessary style of professional capable of changing the perception and atmosphere of fitness for the better, and to what it HAS to be for anyone to be successful. As a NYC trainer and conditioning coach there is no one more capable, more driven, more passionate, and more fun to work with than myself. I understand exactly what fitness should be and encourage everyone to take me up on that, and allow me the opportunity to show the future of fitness.
Now, please don't just take my word for it! Let me tell you about myself and where I come from. As I've mentioned my name is Jason Spencer and I possess unmatched enthusiasm for all things health and fitness related! It is this fact combined with my natural know how for training, and education that make me an outstanding fitness professional.
My motivation for what I do is that I have the ability to INFLUENCE people and communities towards something that is without question the most valuable thing to us all. That power to influence and my passion to do it is the glue that holds it all together and drives my great knowledge and enthusiasm.
As a personal trainer and strength & conditioning coach in New York City with Posh Fitness, I possess the most distinct and credible certifications in the industry. I am certified through the National Strength and Conditioning Association (NSCA) as a strength and conditioning specialist, and am certified through the American College of Sports Medicine (ACSM) as a personal trainer.
I am also certified as a Flexibility & Corrective Exercise Specialist through the Swedish Institute of Health Sciences in Manhattan, NY. I have a bachelors degree in Neuroscience as well. I am committed to the highest standard of professional education and only want to get better and even more capable of impacting the fitness lives of anyone in need of guidance.
I come from a very athletic lifestyle since childhood and as a former collegiate athlete. Fitness and training is what I do and was born to do, and i am extremely personable.
My ambitions as a fitness professional are aimed at great things! I don't do this just for money. I don't do it to be famous, for attention, or because it's " cool ". My motivation has always been to do something with my life that has meaning and positively impacts others around me. So what could be a more positive impact on someone's life than optimizing their health?!!
And furthermore, even greater is to be able to change the way fitness is thought of. To not only train people into shape but being a leader for them so that they learn how to stay on top of their health for the rest of their lives. That's the big fight. Getting someone into shape is just winning the battle as they say.
Winning the war is teaching and influencing them to change and maintain a great lifestyle and mindset permanently! Fitness is held back by misguided expectations and priorities as I have already explained.
Those faulty expectations and over eagerness to give up come from our mental fabric, so what fitness needs is not new exercises, routines, diets, or any desperate attempts. It needs a 180 degree transformation of philosophy on the parts of the many people I have been talking about.
It has to go from being assumed to be quick and easy, to being appropriately thought of as a process. A scientifically based method of achieving physical and mental results, that requires structure, organization, and manipulation.
As a culture we need mental fortitude, patience, and understanding that will allow that process to play out. It takes a rare type of professional to have an influence on that level, but I am more than capable. I AM that rare professional because I understand this the most, and I CARE the most. Check out my profile and contact me!
---
Physical Fitness Information
Jason Spencer has a tremendous enthusiasm for all facets of health, fitness and physical performance that stems from an athletic lifestyle from childhood. Jason was fortunate enough to compete in collegiate football and learned to love the challenges that physical activity placed on the body. As Jason progressed through his higher education and became increasingly aware of how science is applied to physical activity and how it reveals the benefits of exercise, he realized very quickly that he wanted to pursue a career that gives him the opportunity to teach others to compete, challenge, and push themselves towards something more valuable to them than anything else; health, fitness and self worth. Being a fitness professional allows Jason to do this for them and he is always incredibly grateful for that. Jason has a Bachelor of Science degree in Neuroscience from Muhlenberg College in Allentown, PA. Neuroscience and his acquired knowledge of the nervous system and muscle stimulation techniques has been extremely instrumental towards building a unique ability and feel for training the body for optimal form and function. As a personal trainer he is certified with ACSM (American College of Sports Medicine). He's also a strength & conditioning specialist with NSCA (National Strength & Conditioning Association). He has additional certifications in both kettlebell principles & techniques (Equinox), and Flexibility & Corrective Exercise (Swedish Institute of Health Sciences in NY). Jason has worked as a trainer and conditioning specialist in a variety of fitness facilities over the years such as: LA Fitness in Piscataway, NJ, the YMCA in Metuchen, NJ, and Equinox Fitness Clubs in New York, NY. He also does private in-home sessions all over the Manhattan area.