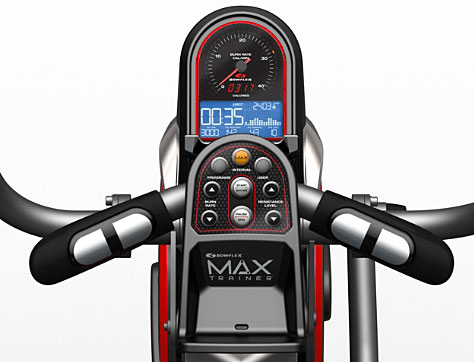 Building up your body is a process of long-term physical and mental work, it takes determination and willpower.
There are many ways you can improve on your body from gaining strength to building muscle mass efficiently.
One of the best ways to build your body is using an elliptical trainer.
The cardio workout you can get from an elliptical trainer will have you seeing results in no time. Whether your goals are to lose weight or build lower body strength, an elliptical trainer has your back.
Based on your own unique fitness goals and lifestyle needs, you can jump on an elliptical trainer at your local gym, or better yet, purchase a quality elliptical machine and store in your home for personal use.
If you're looking for an affordable and efficient elliptical under $1000 to add to your home gym, there are some great options within your reach. You can choose one which is flexible for you, that has the size and design you need, the tracking tools, and programmed workout modes.
Popular Elliptical Trainers Under $1000
The NordicTrack E 7.0 Z Elliptical Trainer: This model is the best in the market, available in the best reasonable price. There are impressive features installed in this trainer, which are 20 pre-programmed workouts. There are also 20 levels of automatically adjusted resistance.
ProForm Cardio HIIT Elliptical Trainer: With this trainer, you have no risk of damaging your knees or joints because it allows high-intensity interval training while taking in consideration your safety. You can equally pair up your upper body resistance right from the handlebars. This option challenges your lower body. The HIIT handlebar will amplify the burn of calories as you include boxing- like motions. This trainer can be used for traditional aerobic workouts and stepper training. Upon purchase, you'll get a bonus of a lifetime coverage over the steel frame and there are numerous apps integrated in it.
Schwinn 470 Elliptical Machine: The console of this trainer is able to store up to four profiles, and the power incline of the machine helps in sculpting lean muscles. The device is just 20 inches but has Bluetooth features which help to export the data collected in monitoring heart rates. It has 29 workout programs and with some features like the RunSocial workout, users can work out in virtual reality.
ProForm Endurance 520 E Elliptical Trainer: This design comes with a lifetime warranty. This machine has oversize pedals suitable for users taller than 6". You can easily change features like 18 levels of electrical and magnetic resistance. You can increase it to 20 degrees. There are 18 pre-programmed workout options.
These are some of the elliptical under $1000. There are about ten of them.
Benefits of the Elliptical
Weight loss: It is easy to burn about 270-400 calories in 30 minutes using the Elliptical. This, of course, depends on the resistance level, speed stride, and the ramp height.
Body muscles: The Elliptical machine builds strength in calves, muscle endurance, quads, hamstrings, and glutes.
Boost your metabolism
Using the Elliptical for Body Fit
In order to witness how efficient these machines are, you have to use them normally, for example, five times a week. Also…
Increase the speed. By so doing you increase the rate at which calories are burnt. You can increase your pace by aiming for 4.5/5MPH.
Avoid doing the same workout exercise on your machine every day. You can alternate by doing stair climbing one day and then mountain hike the other day.
The Bottom Line
Using an elliptical to attain your fitness goals is one of the best options you can take, especially if weight loss is your goal.
An elliptical trainer offers a fantastic cardiovascular workout to help you lose weight, improve your health, and even increase your life.
Try one of the pre-programmed butt workouts to blast your body's largest muscle (THE GLUTES!) and see the results stack up, you will not only burn massive calories but will improve your athletic performance and may even improve your posture.