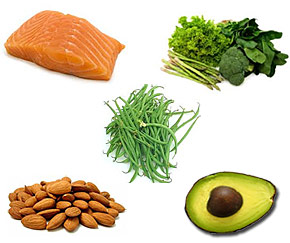 Nutrition Tips for Healthy Skin & Hair
If you're looking to improve your complexion and promote healthier skin and hair, there are some important things to consider as you go about your diet plan.
Drinking adequate water and eating the right foods can have a significant influence over how both of these elements of your body look, so choosing wisely will be important.
Which are the top five foods that you should be eating to help boost the shine and strength of your hair while bringing out your inner glow?  Here are my top five recommendations.
Want Super Healthy Skin and Hair? You gotta check out these five foods!
Salmon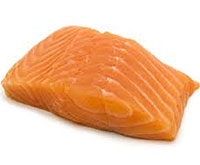 Salmon is full of omega fatty acids, which are important for enhancing your health as well as for helping to add moisture to the skin and make sure that your scalp stays healthy.  By eating salmon a few times a week, you'll ensure that you're maintaining your natural oil production better, which will give your hair that shine that you desire.
Salmon is also a great way to help ward off cancer and diabetes due to the omega fatty acids it contains, so this too will be to your benefit.
Dark Green Vegetables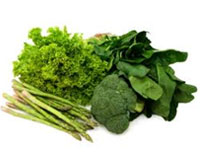 Next, make sure that you're also getting plenty of dark green vegetables into your diet plan.  These vegetables are going to help provide your body with a high dose of vitamin A, which is important for producing the natural oil that gets distributed throughout the hair strands.
If you're falling short on vitamin A, there's a greater chance you'll experience dry and lacklustre hair, so it's one vitamin to ensure you aren't skipping out on.
Beans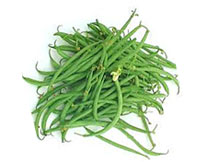 When most people think of beans they think of a high energy, high fiber packed food, but beans also contain iron, zinc, and biotin, all of which are going to be important for maintaining the integrity of the hair and helping it look its best.
Iron especially is an important nutrient that far too many women are missing out on with their diet because they're shunning red meat.
If you aren't getting enough iron in your daily diet, you may also start to suffer from very low energy levels as well.
Nuts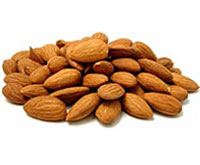 Nuts are the next food to be adding to your diet regularly to help improve your skin and hair health.  Nuts provide the body with healthy fats, which are going to be important for helping you produce proper hormonal levels in the body, which are then going to help your skin stay clearer and maintain its healthy glow.
Nuts are also a great source of zinc, which as we just mentioned is also vital to keeping your hair looking great as well.
Choose a wide variety of different nuts including cashews, pecans, almonds, and pistachios.
Avocados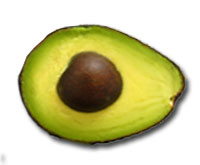 Finally, the last food that you'll want to make sure that you're eating on a regular basis is avocado.  Avocado is high in vitamin E, which is an important nutrient for keeping the skin moisturized and looking its best.
Vitamin E is found in higher fat foods as it is a fat soluble vitamin, so is one that some dieters do tend to fall short in.
The Bottom Line

Proper hydration and diet will have a tremendous impact on your overall skin and hair health.  If your goal is to dramatically improve your skin and hair health, make sure that you at the minimum keep these foods in mind.  Taking them in almost daily will be your best bet to stay looking great at all times.
These 5 foods are also only a fraction of the nutritious foods available to promote healthy skin and hair, so if the above 5 foods aren't to your liking, it is highly recommended that you do more research to see what other foods are beneficial for skin and hair health.  For example, other popular options include Green Tea, Blueberries, and carrots.
Shannon holds a degree in Exercise Science and is a certified personal trainer and fitness writer with over 10 years of industry experience.