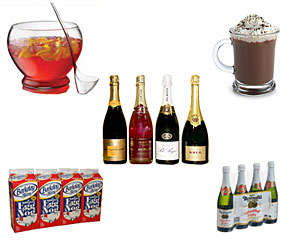 Sneaky Liquid Calories in Your Favorite Holiday Drinks
When it comes to the holidays there are a variety of diet pitfalls you are bound to face, but none are more sneaky than the liquid calories found in much loved holiday drinks.
Holiday drinks come in a vast array of tasty, but calorie packed forms that are all too easy to enjoy without much thought.   These drinks should be carefully consumed if you want to survive the holidays without gaining some extra weight due to excess calorie intake.
Below you'll find details on five popular seasonal drinks along with some helpful suggestions for improvements.
Helpful Suggestions to Cut Down on Holiday Drinks Calories
Apple Cider:  8 oz., 120 calories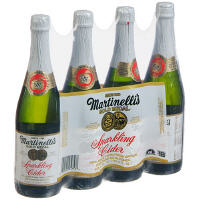 Apple cider comes in many forms around the holidays.  Hot, cold or sparkling, apple cider can be a delicious taste of fall and a huge dose of sugary calories.  To lighten up this holiday favorite look for lower sugar versions to cut some of the calories.  Consider cutting the calories in your hot apple cider by mixing it with tea.  Full calorie versions of cold cider can also be cut with sparkling water or seltzer.
Eggnog: 8 oz., 344 calories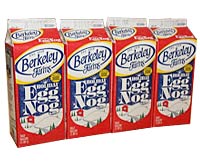 Eggnog is an incredibly rich holiday treat, almost more dessert than drink.  Often made with eggs, cream, milk, sugar and rum and/or whiskey, the calories from this beverage can easily wreck your whole day.  If you must savor the flavor of this holiday classic think about buying a light version.  Many stores carry premade versions that substitute cream for lighter ingredients which can substantially lower the calorie count.  You can also bypass alcoholic versions and save yourself additional calories.  Moderation is really key with this drink.
Champagne:  4 oz., 77 calories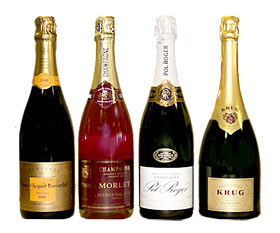 Champagne isn't terribly loaded with calories as long as you watch your portion size.  A serving of champagne is a mere half cup, so keep that in mind when tipping the bottle.  If you need something bubbly but want to save calories give seltzer or sparkling water a try.  These come in a variety of flavors that can be really tasty and refreshing.  Diet ginger ale is another great bubbly substitution if you want something with even more flavor.
Hot cocoa: 8 oz., 192 calories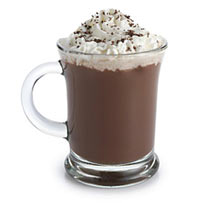 Hot cocoa can be very rich or it can be slimmed down depending on how its prepared.  The richest versions may contain whole milk or even cream which adds big numbers to the calorie count.  Think about making hot cocoa with skim milk to significantly reduce calories.  Lower or no sugar versions may also be a  good choice as the calories will be reduced even further.
Punch:  8 oz., variable calories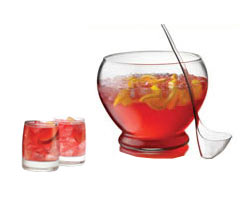 Oh sweet punch, delicious and mysterious.  Comprised of any multitude of ingredients punch can be light and refreshing or heavy and laden with calories.  Often made with a variety of fruit juices, sodas and even ice cream or sherbet, punch can be a real diet downer.  If you are in charge of the ingredients then think about using fresh fruit purees, low calorie base ingredients like seltzer or low sugar juices.  If you are enjoying someone else's recipe then you may want to enquire about the ingredients and make you decision on consumption accordingly.
Final Thoughts

Any drink can wreck havoc on your diet when consumed in excess.  The key to surviving the holidays is moderation and awareness of what you are putting in your body, whether it be liquid calories or food.  Making smarter choices when it comes to holiday drinks can make a huge difference on your weight and waistline.  You'll be glad you made the effort to make those smarter choices when the holidays are over and your clothes still fit.
---
References
All calorie counts were obtained from Calorie King and are approximate.  Calorie counts for specific brands or recipes may  differ from what is listed in this article.  Permalink: http://www.calorieking.com/.
See Also:
Author's Website Alicen has a degree in Sport Management, is a NASM Certified Personal Trainer, and a NASM Fitness Nutrition Specialist. She has successfully battled weight issues and helps her clients do the same through support and education.