Cardio and Weight Training are Equally Important
Want to know how to lose thigh fat? If so, you aren't alone. Thigh fat is a big problem for a number of people since this is a place where the body naturally does tend to store body fat, especially in female individuals.
If you want to learn how to properly reduce thigh fat, you need to consider it from a few different angles. Not only do you want to be reducing the overall fat from the thigh region, but you also want to be tightening up the muscle tissues in that area so that as you do lose the fat, you have a nice set of legs to show underneath.
Let's take a quick peak at the main points that you should consider when it comes to losing fat from the thighs.
Further Reading:
---
Get Your Diet In Order First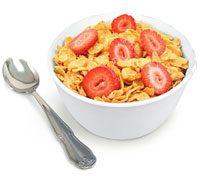 First things first, if there's one thing that will make a big difference, it's getting your nutrition in gear. Nutrition is going to play the biggest role when it comes to overall fat loss. If this is something you're not taking care of, you're missing out.
Not only do you need to consume fewer calories than you burn each day in order to lose thigh fat, you also must make sure you're eating your meals at the right times.
Focus on having protein and carbohydrate based meals around the workout period and then protein and fat based meals along with green vegetables later on in the day.
That will provide your body with energy when it needs it and then get it turning to body fat as a fuel source later on.
Further Reading:
---
Choose Cardio Wisely 

The second must-do in order to lose thigh fat properly is to choose your cardio wisely. One of the best forms of cardio activity will be uphill walking. You can do your uphill walking on a treadmill by setting a high inline, or walk up hills or steps.
Unlike running on a flat surface, this will have you working against a resistance. When done on a steep enough incline, it's also just as good of a calorie and fat burner as running is, but due to that resistance, you're going to get toning benefits as well.
If you not only want to learn how to combat thigh fat but also how to tone your backside, uphill walking will be perfect for this.
Further Reading:
---
Select Smart Strength Training Activities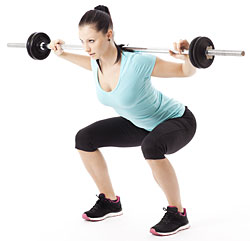 Moving along, another thing that you should get in place in order to see a proper reduction in thigh fat, is proper strength based exercises. If you want to firm and tone those thighs, you need exercises that are really going to target them directly from all angles.
Some of the top strength based exercises that will help you accomplish this goal include squats, lunges, single leg split squats, which will also really target your abs as well, the leg press, step ups, and leg extensions.
Note that leg extensions are a more isolated movement though so will burn fewer calories and should come towards the end of your leg workout sessions.
If you can alternate between these exercises, performing 2-3 per workout three times a week, you will have created a very good set-up to help you lose thigh fat.
Remember that the body responds best to variability, so keep changing it up so you don't hit a plateau.
---
Don't Overtrain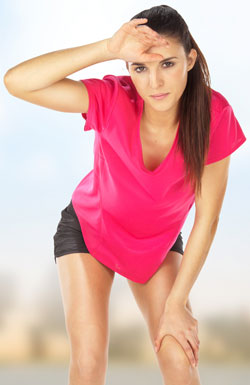 Finally, a last note to make is that you must make sure that you're not over-training. When you're doing too much physical activity this can actually cause the body to store excess water in the thighs, thus making them appear larger and rather 'puffy' looking.
Give yourself ample time off each week to recover. That is what will ensure that you not only get stronger, but that you look leaner as well.
One to two days off all training would be perfect to avoid this.
Now that you know how to lose thigh fat, follow this approach with your own workout program and you'll soon have a pair of legs that you can feel proud of.
---
Further Reading:
Shannon holds a degree in Exercise Science and is a certified personal trainer and fitness writer with over 10 years of industry experience.