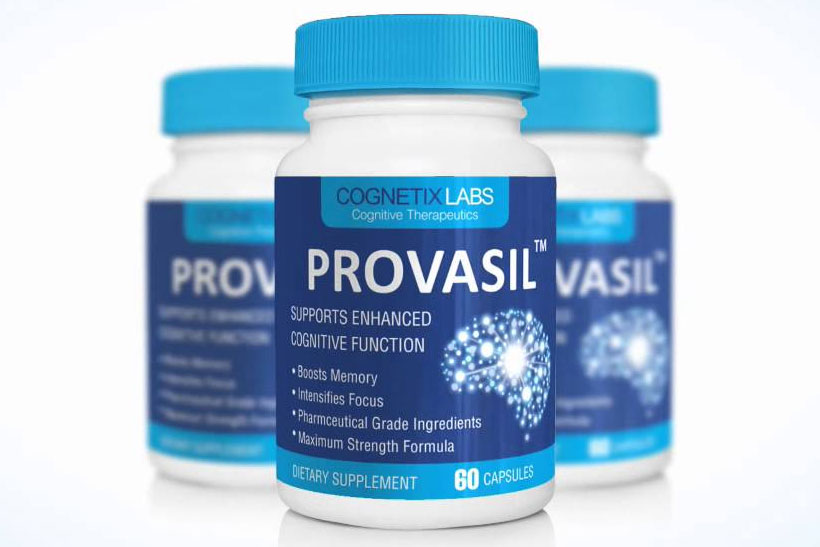 It is a sad statistic but most people do not think about the health of their brain until it is too late. In fact, there is a whopping  5.8 million people in this country that are suffering from Alzheimer's or some form of dementia.
This number is likely to go up in the coming years as well. Modern life moves fast. Between hearing about the worsening climate and the various tragedies that occur on a seemingly daily basis around the world and having to juggle work and family, stress is on the rise.
Mental stress can have a big impact on your mental health as well. Cortisol is a hormone that the body produces to promote certain necessary functions but when high levels of stress are experienced, the body tends to overcompensate and produce more cortisol than needed.
High levels of cortisol can have devastating effects on the brain and keep it from functioning properly. Furthermore, chronic and prolonged stress can even shrink parts of your brain!
It is not hard to see what types of damage can be done to your cognition through every day stress factors. And that is to say nothing of the environmental and genetic factors at play on your mind. That is why it is so important to start being more mindful of your brain and start doing something to take care of it.
Today, we will be taking a look at a product called Provasil that may help to preserve the precious functions of your brain.
About Provasil and How Does it Work?
Provasil, as a brain enhancement supplement, works in specific and targeted ways in order to improve and preserve overall brain function. The formula it utilizes was devised to take effect on certain functions of the brain or the body.
Focus – Many people have trouble focusing on one task for a long time. ADHD is one of the most commonly diagnosed learning disorders in the world. Provasil is said to improve the user's ability to focus and concentrate on important tasks without the use of harsh stimulants and dangerous pharmaceuticals.
Greater Productivity – Imagine what you could accomplish if you could overcome your struggles with focus and concentration. Many of the reviews for Provasil come from people who were having trouble being productive on a day-to-day basis due to their inability to organize their thoughts and focus their actions.
Provasil has helped people become more productive by focusing their thoughts and energy. An efficient mind is an efficient individual.
Sharp Memory – You have already read the staggering Alzheimer's statistics in this article so it's not surprising that memory supplements are a hot commodity in today's day and age. There are a number of ingredients in Provasil that have been specifically added to increase memory retention and recall. Some of them have been used for thousands of years by people all over the world which speaks to the level of trust that many people have in these ingredients and their validity as ways to improve memory.
Energy Booster – Provasil works as an energy booster as well. The mood enhancing properties of this nootropic make it so that you don't feel so mentally bogged down all the time. Balancing your thoughts and your outlook may possibly make you a more motivated person and give you an extra boost of energy to get things done.
Consistency – Provasil works not only by being consistent, but by making the consumer consistent as well. While it is true that not all nootropics will work the same for all people, Provasil has been received quite well by a large spectrum of customers.
Having a reliable nootropic that you can take any time you need it will also make you a more mentally consistent person. No matter what work, family or life in general throws at you, imagine being able to face problems with the same mental clarity every time?
Safety – Perhaps the most important aspect of Provasil is that it is safe. All of the ingredients in Provasil are natural and the formula is devoid of dangerous stimulants and chemical compounds. You can never be too cautious however, so before trying Provasil for yourself, consult your doctor or healthcare provider.
Also, watch video on:"Provasil – Powerful All-Natural Memory and Focus Enhancer"
Why Provasil?
If you are shopping around for a brain supplement to help keep your brain healthy, you probably have a tough decision on your hands. That is because there are so many on the market and so many of them make the same kinds of claims. Consider the following points on Provasil:
Transparency – The company that makes Provasil, Cognetix Labs, is focused on customer satisfaction. If you are not happy with what Provasil is doing for you, all you have to do is get in touch with them within 60 days of your purchase and you will be able to return your remaining supply for a refund. There is virtually no risk in trying Provasil.
Testing – Provasil has been tested for effectiveness and the ingredients have been researched thoroughly for safety and potency. Provasil includes pharmaceutical grade ingredients that do not produce the same side-effects as synthetic compounds.
The Ingredients Selection – Cognetix Labs offers their full list of ingredients that they use to produce Provasil. It is mainly a mix of amino acids, vitamins and herbs, all of which are naturally occurring. Here are just a few noteworthy Provasil ingredients:
Folic Acid
Vitamin C
Bacopa Monnieri
Ginkgo leaf
L-glutamine
L-tyrosine
Vitamin B12
Choline bitartrate
Blending Effectiveness – Another reason you may want to consider choosing Provasil is the way that it's made. The blending of all the ingredients is not random. Each one was chosen for its effectiveness and the ways in which they interact with one another. Theingredients in Provasil are meant to complement one another and work symbiotically in order to improve overall cognition.
Usage Instructions – Provasil is meant to be taken exactly like a nutritional supplement. It comes in pill form so it is to be taken orally, and it is recommended that you take your servings with food. That being said, the recommended dosage for Provasil is 1-2 pills per day, preferably in the morning with your first meal. You may consult with your doctor if you feel like 2 pills per day are not enough.
Click Here to Order Provasil – The Best Brain Supplement
Words of Caution
You may or not be interested in trying Provasil for yourself at this point but no matter where your opinion on this product currently lies, you should always proceed with caution. This goes for Provasil and any other product you may be thinking of taking.
Any product that claims to have an effect on your brain should be discussed at length with your doctor or specialist. In most cases, Provasil has not been reported to cause serious side-effects but everyone's body is different and the way it interacts with certain substances can be unpredictable.
Furthermore, Provasil may not work the same for one as it does for another. At this point you have read a lot about what Provasil can do for you but there is no guarantee of these effects. That is why the company that makes Provasil has included with it a 60-day money back guarantee to safeguard the customer in the rare case that it does not work for them.
With all this in mind you should shop carefully. Take a deeper look at the formula of Provasil to see if it is the right for you. Compare it to similar products as well. We've all heard the adage "The mind is a terrible thing to waste" and it has never been truer than it is today. Take care, be proactive and protect your brain.
References: