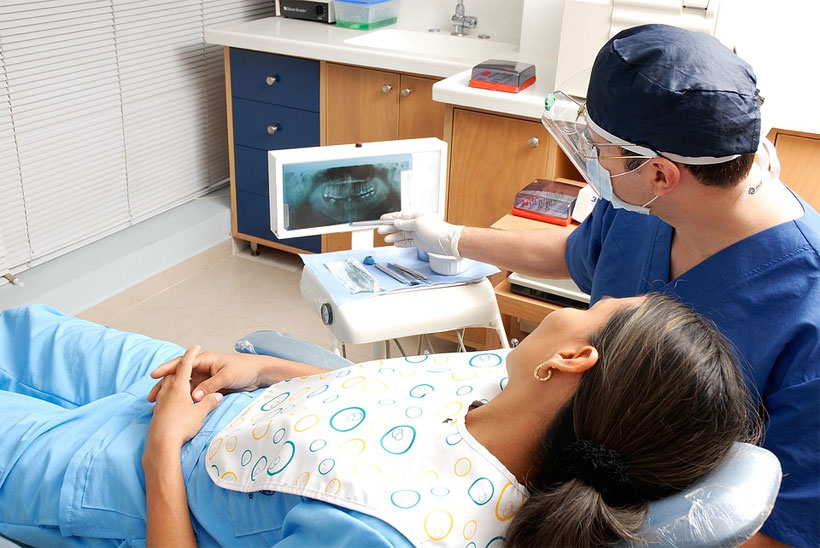 "Correcting your teeth and jaw alignment issues can improve not only the appearance of your smile, but more importantly position the teeth and jaw better for function and longevity for healthy living," says Smile Central.
If you are considering seeking out orthodontic treatment to improve the alignment of your teeth or that of a loved one, your first step should be to research orthodontics so that you are prepared with the right questions to ask the orthodontist before undergoing treatment.
Once you've done your due diligence and have a better understanding of what is in store for you from both a health and financial perspective, it's then and only that you will want to start searching for a quality orthodontist in your area.
Finally, you will be scheduling a consultation with the orthodontist and can address any of the questions or concerns gathered during your research. You will also quickly determine from your initial consultation if the orthodontist is a good fit for you.
Finding an orthodontist who resonates with you on a personal and professional level is important since you're likely going to be seeing them quite a few times over the next 18 to 24 months once treatment begins.
Remember, a healthy smile isn't going to happen overnight so you will be thanking yourself later if you are patient through the process and have chosen an orthodontist that you will be looking forward to seeing.
Finding a Quality Orthodontist and Asking the Right Questions
Not all orthodontists are created equal so it's important that you do some research before just calling any up and scheduling your initial consultation. After all, orthodontists are still only human so their skills, experience, and personality will differ from the next.
Here are some tips to help you find a quality orthodontist and some of the questions that you're going to want to ask them during the initial consultation.
Tips to Find a Quality Orthodontist
Word of mouth from friends or family and customer reviews are going to be your best friend when it comes to finding a quality practitioner. Here are some popular sources to help you find a orthodontist that will resonate with your needs.
Family & Friends
One of the best ways to find a quality orthodontist is to ask your friends and family if they've had any work done. Personal recommendations are one of the best indicators to land a good practitioner. If they have nothing but good things to say about the orthodontist that straightened their child's teeth or their own, that's great validation that you'll likely experience quality care as well.
Dedicated Orthodontist Directory
Specialized directories dedicated to finding an orthodontist such as the American Association of Orthondontists can be a great resource to find a quality, board certified practitioner. There are quite a few of these directories so be sure to Google around. Some are for dedicated geographic regions and others span the globe.
Google Maps
If your family and friends had no recommendations for you, you are most likely going to be using Google or your favorite search engine to find an orthodontist. Google Maps is a great place to search your local area for a quality orthodontist. You can read hundreds if not thousands of reviews online. TIP: Don't just read positive reviews, negative reviews can tell you a lot as well. But don't let one or two negative reviews turn you off if the positive reviews far outweigh them; go with your gut!
Yelp, Foursquare, TripAdvisor, Angie's List or Other General Directory
If you prefer general business directory sites such as one of the above, you can also find some great practitioners by reading reviews there. See what other patients have to say about their level of care and overall experience.
Questions to Ask Your Orthodontist
Asking the right questions is very important when attending your initial orthodontic consultation. If you have any fears about treatment, this is the time to get them out of the way. A quality practitioner should make you feel comfortable and address all your questions and concerns.
Here are some of the questions to ask your "potential" orthodontist:
How much does treatment cost, what payment options do you take, and do you accept insurance?
Am I a good candidate for orthodontic treatment, and if so, what's my treatment plan going to look like?
How many appointments will be required for the entire duration of treatment?
Will I need to have any teeth removed, wear headgear or require anything else specialized?
Is my treatment going to be painful?
Are you board certified?
The Bottom Line
Seeking orthodontic treatment doesn't have to be a difficult process. While getting your teeth straightened can be a long and drawn out procedure itself, the rewards are worth it ten times over. You will not only take your smile to celebrity status, you'll improve your overall teeth and gum health which means far less dentist visits in the future!
That being said, it's important to choose an orthodontist that you like on not only a professional level but a personal one as well. You definitely don't want to feel like a piece of meat during your many follow-up sessions over the next 12 to 18 months or more. If your orthodontist doesn't welcome you with a smile each and every visit, they don't deserve your business.
Using the many on and offline avenues at your disposal to find a potential quality orthodontist and asking them the right questions during your initial consultation will ensure that your overall treatment is going to be a pleasant experience.
Have you ever seen an orthodontist? Do you have any tips or advice for the readers? Let us know in the comments below…
See also: