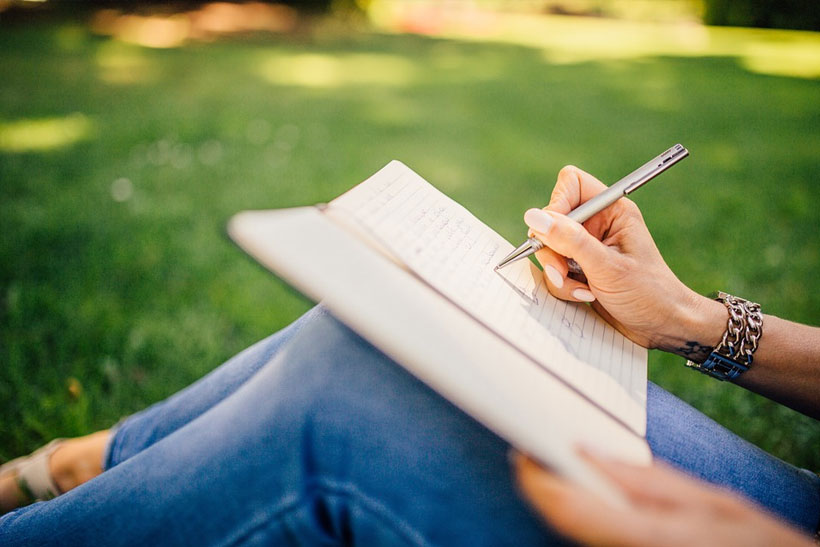 Students have to write different types of essays. All of them have different purposes, as well as a lot in common. A lot depends on the topic as well. Thus, an essay on physical fitness should take into account general tips on writing essays and cover a relevant topic. What is there to undertake?
Make allowances for the following points:
Choose your topic.
Research the topic.
Create an outline.
Edit.
Proofread.
Let's discuss these points in greater details.
Tip #1
First of all, one should select a good topic. It's necessary to know the main qualities every topic should possess. A good topic should be:
Currently relevant;
Interesting to many people;
Unsolved or unstudied;
Narrow;
Helpful;
Informative, etc.
Your topic is supposed to cover an important problem. It has to be pretty narrow and dwell upon concrete issues and solutions. For example, you may select the next topic "Benefits from Physical Exercise". This is an interesting direction, which focuses on a concrete issue that is important to many people. You can find a lot of data dedicated to it.
Tip #2
After you decide on the topic, research it properly. You should analyze it from different angles. If you put different questions, you'll figure out the main question of your essay. These may be as follows:
Why is your essay so important?
What question does it involve?
How do you want to disclose it?
What are the proofs and facts?
What can it solve?
How can it help other people?
These and similar questions will tell the way you should plan your writing strategy. You should find different information sources. Afterward, refine the data and decide which one suits your purpose. It should be obligatorily officially approved.
If you want to narrow your theme, you may even write about unexpected benefits from regular physical exercise. Not all people are aware of such benefits as an increase in memory capacity, development of creativity, control of addictions, brain empowerment and so on.
Tip #3
The next stage is to craft an outline. It's a very responsible and essential stage. It helps to organize the whole process of writing. Your outline should include the main writing parts of an essay. Let's review the structure of each part outlined by professional writers from custom academic essay writing service established in 2008.
The introduction should consist of:
The hook. Provide some captivating facts to get the attraction of your readers. "We should maintain our health to have a normal life. If we exercise regularly we can reap benefits in everything we do. Thus, physical exercises improve our memory and strengthen brain activity. Undoubtedly, it makes us smarter to succeed in everything we do".
Thesis statement. This is the main sentence of the essay. It should tell what you research and why it's so important. "Physical fitness helps to avoid multiple problems with health and some of them are unknown to many people and so, we cannot ignore this activity".
The main body includes at least three main paragraphs. Each paragraph should cover one point at a time and also has some specific structure:
Topic sentence;
Detail #1;
Detail #2;
Detail #3;
Closing.
It's up to you to decide which details to cover in every paragraph. For example, the first paragraph should tell more about possible health ailments we may have if we don't exercise. The second should dwell on major benefits and some of them are pretty unexpected. The third paragraph should tell how to exercise properly. Mind that the number of details in every paragraph may be varied too. At any rate, every paragraph must be obligatorily related to the topic of your essay.
Of course, all the examples in your writing must be officially approved. Mention scholars, doctors or trainers whose experience you have used during your research. Thus, you should write something like this "David Atkinson, director of program development for Cooper Ventures, claims that physical fitness sufficiently enhances energy levels and positively reflects on our mind because it increases the amounts of serotonin in the brain". This example contains the name of the expert and gives a brief explanation of his claim. You can also give a direct quote if you wish. It should be constructed in strict accordance with the assigned writing format.
The conclusion is a short summary of your essay. Restate the thesis and explain its importance. Interpret the results.
Tip #4
Before you submit the final version, you should know about certain peculiarities on writing. You should edit your essay. Here are a few prompts:
Make sure it is written in the proper perspective. Use the third person, unless it's a narrative essay, which is personal.
Make it simpler. If you have too long and complex sentences, break them into smaller ones.
Avoid complexity. Don't use too many unknown terms and meanings. Use simpler synonyms and explanations.
Edit in time. Don't reread your drafts at once. Give yourself some time and do this the next day.
Tip #5
You should work out the mistakes. Check grammar, stylistics, spelling, punctuation and similar essentials. To do this, you may use different programs, such as:
The Hemingway
Grammarly
Prowritingaid
Help.Practicer
Wordcounter
These programs help to analyze the content of the text. You can easily spot some grammar mistakes or words that don't belong to the context of your essay. Fix all the drawbacks and remove some inappropriate word use.
About Jason Spencer
Jason Spencer has a tremendous enthusiasm for all facets of health, fitness and physical performance that stems from an athletic lifestyle from childhood. Jason was fortunate enough to compete in collegiate football and learned to love the challenges that physical activity placed on the body. As Jason progressed through his higher education and became increasingly aware of how science is applied to physical activity and how it reveals the benefits of exercise, he realized very quickly that he wanted to pursue a career that gives him the opportunity to teach others to compete, challenge, and push themselves towards something more valuable to them than anything else; health, fitness and self worth. Being a fitness professional allows Jason to do this for them and he is always incredibly grateful for that. Jason has a Bachelor of Science degree in Neuroscience from Muhlenberg College in Allentown, PA. Neuroscience and his acquired knowledge of the nervous system and muscle stimulation techniques has been extremely instrumental towards building a unique ability and feel for training the body for optimal form and function. As a personal trainer he is certified with ACSM (American College of Sports Medicine). He's also a strength & conditioning specialist with NSCA (National Strength & Conditioning Association). He has additional certifications in both kettlebell principles & techniques (Equinox), and Flexibility & Corrective Exercise (Swedish Institute of Health Sciences in NY). Jason has worked as a trainer and conditioning specialist in a variety of fitness facilities over the years such as: LA Fitness in Piscataway, NJ, the YMCA in Metuchen, NJ, and Equinox Fitness Clubs in New York, NY. He also does private in-home sessions all over the Manhattan area.