Author Archive for: heatherpreston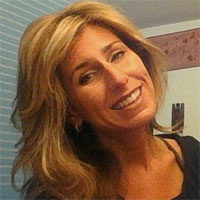 Heather Preston
Heather is certified by the American College of Sports Medicine as a Personal Trainer, is a certified Wellness Coach through WellCoaches, a NCHEC Health Education Specialist, and published author.
She also holds a Master's Degree in Health Education/Promotion and a B.A. in Health Care Studies. Her mission is to make wellness seem "doable" for everyone, regardless of fitness level or hectic schedule.
More Heather:
http://www.facebook.com/minutemoves
http://www.minutemoves10.com
Purchase Heather's Book
Top 5 Exercises to Banish Thunder Thighs and get You Those Long Lean Legs You Desire! I am sure...