Author Archive for: stevetheunissen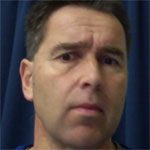 Steve Theunissen
Steve Theunissen is a former gym manager and sports trainer. He was the first personal trainer in New Zealand, where he lives with his wife and 12-year-old daughter. He is also a published author with 5 books to his credit. For the last decade, Steve has been teaching Middle School students how to become better writers and readers. He currently runs a Fitness Boot Camp twice a week for pre-teens.

Improving Your Fitness Through Speed & Endurance Training You've built your foundation of fitness. Your pulse rate is down,...
Subscribe to Ask The Trainer
Join us on social media!

Exercise Information Guide