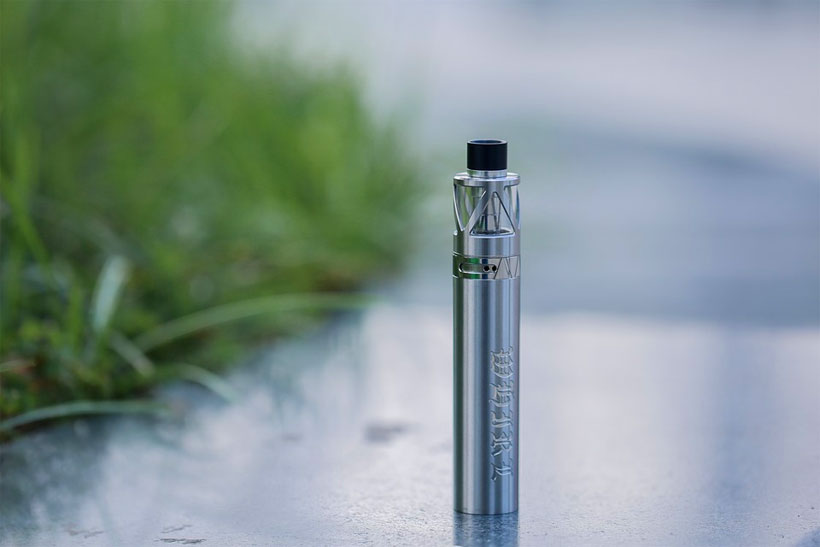 Vaping has really taken off in the last couple of years as more and more people are choosing to switch away from traditional tobacco-based products due to health concerns, cost and the fact that smoking in public places is increasingly difficult.
This is great news for the manufacturers of e-cigarettes and all the paraphernalia which goes with them – which inevitably means there are now hundreds of different companies vying for sales in this field. E-cig customers also now have access to more ways to consume their favorite products, making this is a win-win for everyone.
However, faced now with so much choice, sifting through the plethora of products can be a time consuming endeavor. Thankfully, we've narrowed down three of the best e-cig options available to you. Let's take a look…
Top 3 E-cigarette Products in 2019
Here are three of the top e-cigs on the market that may suit your vaping needs. If you don't like what you see here and feel there may be a better option out there for you, you'll find a full best electronic cigarettes 2019 guide here.
#1. Best e-cigarette for everybody – SX Mini Q
Once favored mainly by experienced vapers only, the box mod style is appealing to many novice vapers too these days.
The SX Mini Q isn't dirt cheap at around $200, but it has enough great features and scope for customization to make it a good long term investment.
This 200 watt vape champion isn't at risk of a waning battery reducing the power of your experience as the mod is regulated. Even better, with this top of the range model you can customize things like the temperature it runs at.
#2. Best disposable e-cigarette – Blu Disposables
This is a nicely consistent e-cig, with decent vapor capacity, and a popular choice for those who like to have the odd smoke or are looking for an alternative when smoking a regular cigarette is impossible.
You can pick one up for around $10 and be confident the battery won't give out on your prematurely, as it generally lasts a couple of days if used regularly.
We love the various flavor choices too, which include regular tobacco, menthol, cherry, and vanilla – options which are pretty rare in throwaways.
#3. Best small e-cig – V2
The Vapour 2 starter it is great for those new to this experience, and there are plenty more different models produced by the same company if you want to stick with them when you get used to vaping and want to trade up. The pre-filled cartomizers have lots of flavors to choose from, but refillable alternatives and bottled e-juices are also available if you prefer that or want to choose from the entire range of flavors.
As there are several different styles of V2 starter pack, ranging from those with the very bare essentials, to fancy kits with all kinds of goodies in them, you can choose which one you feel is most suitable at that moment, although it makes sense to skip straight to a kit with two batteries at least as anything less is often inconvenient.
V2s are made by a well-known brand with a good reputation, and these models come with a full money back promise, even if they have been used.
The Bottom Line
Whether you're a longtime tobacco smoker looking for a healthier option to get in your daily nicotine fix or switching to an an e-cig hoping to taper off and quit to improve both your health and pocketbook, the three products here are a great place to start.