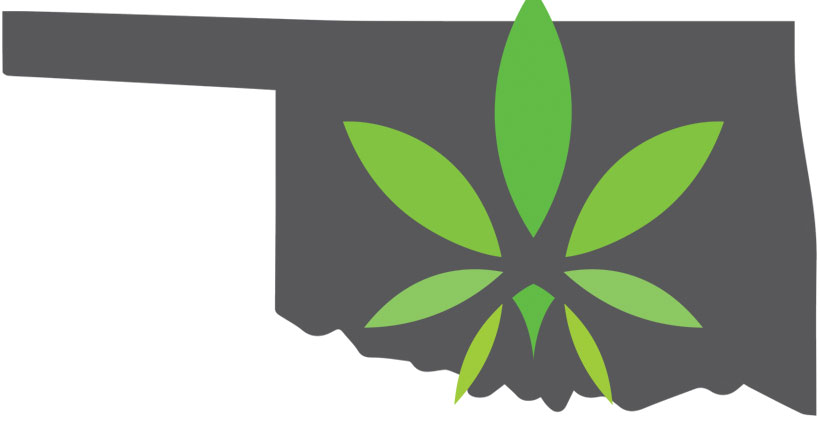 Just this past April, medical marijuana sales in Oklahoma hit $18 million, and this is after being legal for less than a year.
According to the Oklahoma Medical Marijuana Authority, there have been more than 100,000 approved patient licenses just in the last nine months. There are also over 1,400 licensed dispensaries and 2,700 commercial marijuana growers.
Bearing in mind legalization came in August 2018, by December the OMMA had raked in $7.5 million just in registration fees marijuana patients, growers, and dispensaries. With the medical marijuana doing so well, you may be wondering how to get your hands on some.
Luckily if you want to obtain a medical marijuana card in Oklahoma, the process is much more simple than most states. But it is still a process that doesn't just happen overnight.
How to Obtain a Medical Marijuana Card in Oklahoma
Here are the steps you have to take to get a medical marijuana card in Oklahoma.
1. Find a Doctor
In Oklahoma, any licensed medical physician is able to recommend marijuana, but that doesn't mean all physicians are comfortable with it. The Oklahoma Medical Marijuana Authority (OMMA) has a list posted of all weed-friendly physicians that are able and willing to recommend marijuana therapy for their patients. While doctors aren't required to register with authorities, doing so can really help to speed up the process of getting a medical marijuana card. Some dispensaries even hold special events that bring doctors in to consult with patients interested in pursuing cannabis treatment.
2. Consult With Your Selected Doctor
Once you've found your doctor, it's time to pay them a visit. Most states that have legalized medical marijuana have long lists of qualifying conditions for patients applying for medical marijuana cards. But in Oklahoma, no such list exists. A physician can recommend cannabis treatment for any patient they feel will benefit from it.
3. Apply Online
After consulting with your doctor and having them fill out the Physician Recommendation Form, you need to submit an application online. You can go on to the OMMA site for the application. In addition to the form from your doctor, you will need to provide proof of identity, Oklahoma residency, and proof of age (you must be 18 or older). You'll also need to provide your phone number, email address, residence and mailing address, a clear photo of yourself (like a passport photo), and your physician's information.
Those under the age of 18 are actually also able to apply, they just have to have a parent or legal guardian present when they go to buy their medicine.
You'll also have to pay an application fee of $100, which can be greatly reduced by some insurance companies.
And that's it! In about two weeks, those that qualify for one will receive their medical marijuana card which is valid for two years.
Visiting a Dispensary for the First Time
With your medical marijuana card, you will now have access to all licensed dispensaries in Oklahoma. In the dispensaries you can have your pick of indica, sativa, or hybrid strains. Indica is a much more sedate strain, causing a really chilled out, sleepy high. Sativa is the opposite, giving a more energetic high. You can also get a combination of the two, known as a Hybrid strain.
Medical marijuana products have various levels of THC and CBD to suit different treatments for different ailments. THC stands for tetrahydrocannabinol and is the most common compound found in marijuana plants and is usually used to treat pain and sleep disorders. CBD or cannabidiol is the other compound found in marijuana which is also used to treat pain.
Medical Marijuana Possession Limits
Resident Limits
With a medical marijuana license, Oklahoma residents are entitled to possess three ounces on their person, one ounce of concentrates, 72 ounces of edibles, and in their homes can have eight ounces, six mature plants, and six seedlings.
Out of State Limits
Out of state medical marijuana patients are also allowed to purchase from Oklahoma dispensaries, but they must first apply for a temporary license. These temporary licenses are valid for thirty days, can be renewed, and allow the license holder to purchase, consume, and grow medical marijuana during their time in Oklahoma.
In Conclusion
While Oklahoma is historically a deep red state, it has some of the most liberal medical marijuana laws in the nation. Oklahoma residents have embraced the new acceptance and legalization of marijuana, and there are even movements to fully decriminalize the drug. Medical marijuana is so popular in fact that at one point, residents crashed the OMMA website and even shut down their call center while trying to apply for a medical marijuana license.
The Oklahomans pushed to legalize medical cannabis through a citizen-led ballot and it was all pushed through rather quickly with a good deal of political support. Since then, the medical marijuana market has thrived in Oklahoma, and doesn't appear to be slowing down anytime soon.