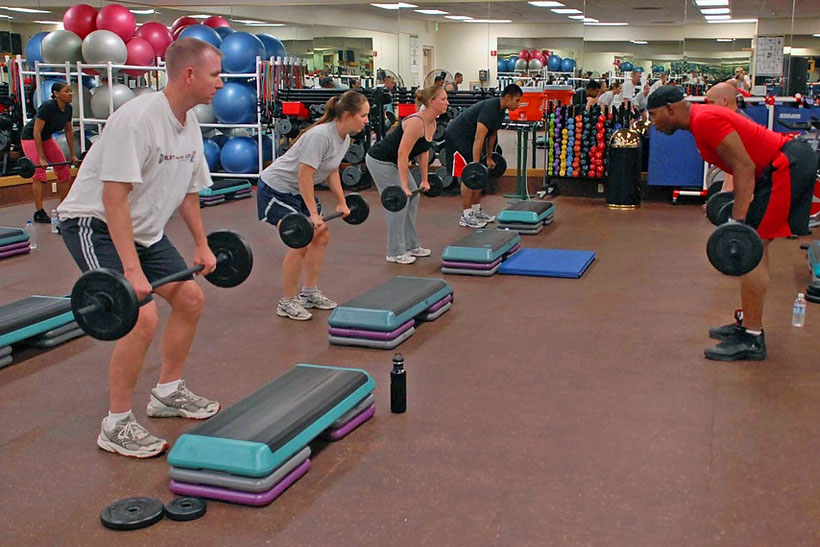 Have you ever considered turning your hobby into a career? If you have a passion for exercise and find yourself spending more time in the gym than anywhere else, then you may be perfect for a career in the fitness industry.
If you love to work out and think you could teach and motivate others to do the same, you may have the qualities to do just that. So, what possibilities are out there?
Well, with so many different sports to choose from, and high demand from the fitness industry, it may be easier to have a career in sports than you think. You can choose the best sports management colleges with this guide, if you're not cut out to actually teach others, and are considering the business side of things.
Top 5 Rewarding Careers for Fitness Enthusiasts
Here's a look at five popular career options available to you if you're looking to turn your passion for fitness into a rewarding career.
#1. Personal Trainer
This one is for fitness enthusiasts. If you know your way around a gym and often find yourself helping out others when you're there, you may be perfect for this role. Personal trainers should be passionate and motivational, and if you think you have these qualities, take a look at pursuing a career at Pure Gym. Becoming a personal trainer allows you to spend more time in the gym, get to know clients and help them achieve their goals, all whilst learning more about exercise and nutrition. Personal trainers often charge their clients hourly, meaning you are very much in control of what you earn. This can be a great career option, so take a look at how you can get started!
#2. Yoga Instructor
Yoga has become increasingly more popular over the past few years and it's no surprise as to why. Its long list of benefits includes physical strength, balance, and flexibility, as well as calming the mind and releasing stress, meaning it is great for mental health. Thousands of yoga classes take place every week in the UK, meaning there is a high demand for yoga instructors. If you have experience doing yoga and think you could teach others, then becoming a yoga instructor could be perfect for you. One of the best things about becoming an instructor is that you can exercise and calm your mind at the same time as teaching others. Take a look at all the different yoga types and see which one you are most suited to.
#3. Dance Teacher
Who doesn't love dancing? With so many different styles of dance from Zumba to Street, there is bound to be one that is perfect for you. Fitness centres and gyms all across the country offer dance classes, and the demand for dance teachers is increasing. If you have a passion for dance, you could turn this into a career and become a qualified dance teacher. Dance is popular throughout all age groups, meaning you could teach children or adults depending on your preference- the options are endless. Contact your local dance centre for more information on becoming a dance teacher.
#4. Gymnastics Coach
Gymnastics is incredibly popular throughout the UK, with thousands of different clubs offering gymnastics lessons to all ages and all abilities. If you haven't done gymnastics since your school days, you may be wondering if you can still become a gymnastics coach, even if you haven't trained for years. The answer is 'Yes!' Becoming a coach requires you to have patience and knowledge, and British Gymnastics offers coaching courses starting at 'level one', meaning you can start off as an assistant coach to build your knowledge and confidence. You could then progress to becoming more qualified after gaining some experience. Find a club near you now to get started on your gymnastics journey!
#5. Football Coach
If sitting behind a desk all day is your idea of a nightmare, then you are probably more suited to an active career. Have you ever thought about becoming a football coach? This can be an incredibly rewarding job, as you can teach kids of all abilities, helping them improve their football and social skills, at the same time as building their confidence. And the great thing about doing something like this? You don't necessarily need to give up your day job, as you could do this for a couple of hours on a weekend, or for an hour or two one evening after work. Get involved with your local football club and see how you can help!
The Bottom Line
If any of these have caught your eye, do some research and find out how you can get involved and begin a career in doing something that you love! You never know where this could take you.
About Mark