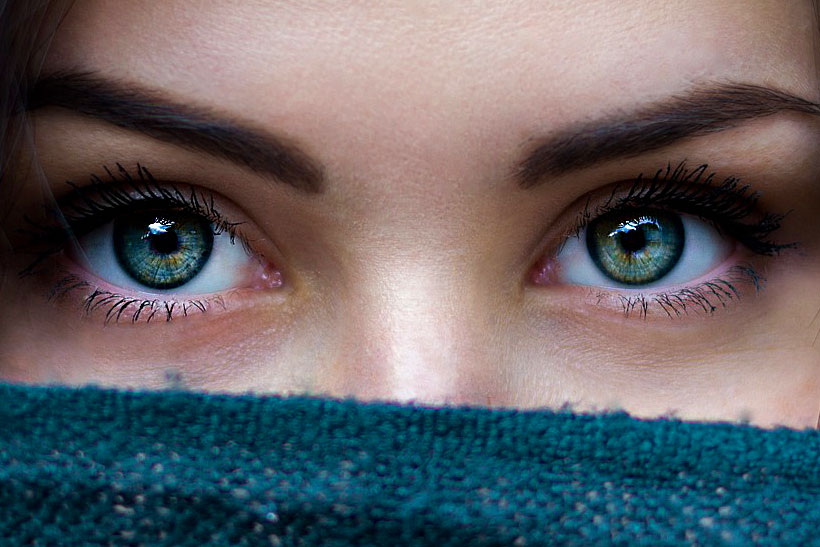 Our face is the first point of contact with the world. And eyes speak out the expressions of your heart. They are one of the most important features of your face.
And what protects your beautiful eyes? Eyelashes, of course. So just as we take good care of our eyes, it is important to nourish our eyelashes. Because they not only protect but also enhance the look of your eyes. They make the eyes look more attractive.
Every girl spends hours to look pretty. If we talk about eye make-up, then nowadays many artificial eyelashes are available in the market. Because of various beauty concerns and the anxiety of girls to always look fabulous, there is a rising trend of using various eye makeup products. Currently there is popularity among girls to apply fake eyelashes. Additionally, there are also some products for the growth of eyelashes, available in the market.
However, it is always advisable to opt for home remedies to get your eyelashes naturally long and thicker. Traditional home remedies include using castor oil, olive oil, green tea and other natural sources to improve the growth of your eyelashes.
Castor Oil for Thicker Eyelashes
Every girl wishes for a longer and thicker eyelashes. In this regard, castor oil is the best product to use. And it is readily available at everybody's home. Castor oil is a powerful follicle stimulating oil that improves the hair growth. This will thus give the needed thickness to eyelashes and also grow the eyelashes faster.
Castor oil is the most common, traditional and reliable method for getting thicker and longer eyelashes.
What is Castor Oil?
Castor oil is a vegetable oil. Castor oil is the pale yellow, translucent liquid extracted from castor seeds and is very rich in antioxidants.Castor oil is known for its powerful anti-bacterial and anti-inflammatory properties.
It is said to provide health benefits for the face and skin, along with treating various digestive issues. Because of its healing properties, it is used for a wide range of cosmetic and medical purposes.
Castor oil is a rich source of ricinoleic acid and several other fatty acids, and this makes it a useful skincare product.It contains essential elements like protein, vitamins, and antioxidants which nourish the hair follicles and promote hair growth, including eyelashes.
Application of Castor Oil on Eyelashes
Here are some quick, easy steps to follow to apply castor oil on your eyelashes and get the desired results.
Soak a cotton ball or dip a brush in castor oil and apply it on your eyelashes.
Massage gently on your eyelids for 2 to 3 minutes.
Leave it on for at least 30 minutes or through the night.
Rinse with lukewarm water and a mild cleanser.
Repeat this routine once daily for a few weeks until you notice improvement.
Benefits of Castor Oil
Castor oil has been a traditional age old remedy for hair and skin related issues. Castor oil contains active ingredients like- Vitamin E, proteins and Omega 6 & 9 that are responsible for good hair and skin. Scientific research shows that most of castor oil's benefits are derived from its high concentration of "unsaturated fatty acids".
Let's learn more about the many qualities of castor oil and how they can benefit your overall health.
1. Improves Hair Growth
Castor oil contains ricinoleic acid and omega-6 fatty acids which when massaged onto the scalp helps in increasing the blood circulation hence improving hair growth.
Castor oil is specifically well known for its promotion of the growth and regeneration of thin and weak eyelashes.
Castor oil is good for growth and thickness of your eyelashes.
2. Facial Remedies
The antimicrobial and anti-inflammatory properties of castor oil make it useful in reducing acne.
The fatty acids in castor oil can also promote the growth of healthy skin tissue, making it helpful in restoring uneven skin tones. It can thus help in the reduction of dark spot visibility on the face.
Castor oil is useful for treating wrinkles and other ageing signs. It penetrates into the skin and boosts the production of collagen which hydrates the skin. It rejuvenates the facial skin by making it softer and smoother.
3. Remedy for Constipation
Castor oil is broken down into ricinoleic acid in the small intestine. This speeds up the process of digestion.
Researchers have found that castor oil works as a laxative and relieves constipation.
Side Effects of Castor Oil
While we all agree that castor oil, being a natural home product has a range of promising properties, it is important to note that the scientific evidence supporting many of these claims is not conclusive, and much of the evidence is based on the small data.
Many times, castor oil may not suit everyone's skin type. Some common allergic reactions may occur, such as:
Skin rashes
Swelling
Itching
Of these, skin irritation and the development of rashes are the most commonly reported side effects. If you experience an allergic reaction to castor oil, you should seek medical attention immediately.
Other points to keep in mind include:
Do not over use castor oil.
For single use, the ideal quantity is two to three drops.
Be careful to use the castor oil available in health or medicine stores only, and not the industrial variety.
Conclusion
Hence, we can say that castor oil is a useful and inexpensive way to promote skin health, and it may have particular benefits for growth of eyelashes. Always consider the side effects when deciding whether to use castor oil on the face and skin. In addition to castor oil, consume foods that contain keratin and that will aid the growth of eyelashes.
An alternative to castor oil is the careprost. It is available online on Safe Generic Pharmacy. Careprost are sterile eye drops and comes in a 3 ml bottle along with a small brush. It is essentially used in the treatment of increased eye pressure. However, those who want to grow eyelashes also use it. This eye drops is relatively safe to use as it is clinically tried and approved drug. But in case of any allergies or reactions, it is wise to consult our doctor.
You will start to appreciate the results after one month but to get the full desired effect of thicker eyelashes, you'll have to keep on using these remedies for at least 3 months.
So use castor oil and get ready to show off your fantastic eyelashes!