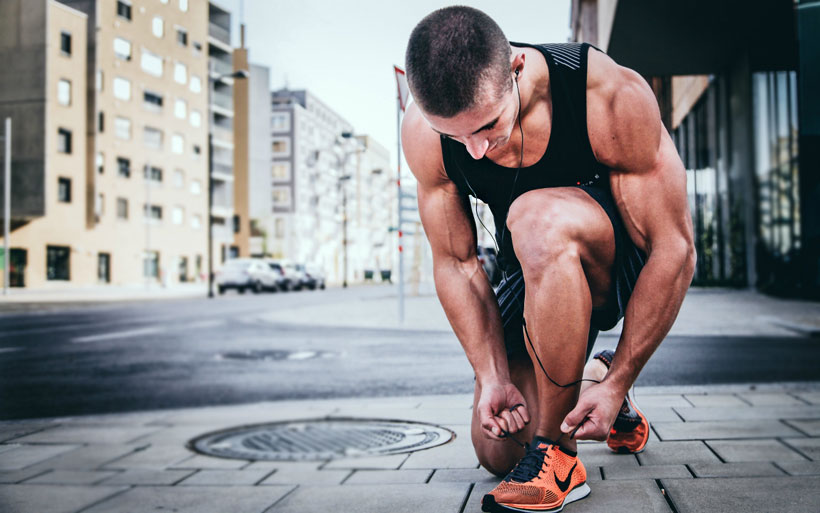 Need inspiration for your personal training brand? Start with what clients want most. Here are the most iconic fitness brands in the world to inspire your own.
When people head to the gymnasium it's often a mix of creating a workout regimen and looking good while they do it. It doesn't matter if your strength training or cardio, the clothes you wear are getting noticed. Are you wearing one of the most iconic fitness brands available or something that isn't going to last more than a few workouts?
There's a reason why these brands have become synonymous with working out and high quality. They're often made from the best materials and last far longer than generic knock offs found at department stores and online. If you purchase these workout brands, then you'll look amazing while working out.
World Gym Is One of the Leading Fitness Brands
This iconic World's Gym began with the bodybuilding lifting weights on the front has been around since 1976 when Joe Gold founded it to attract the famous bodybuilders of Muscle Beach in California.
It has served some of the greatest bodybuilders in history including Arnold Schwarzenegger and Lou "The Hulk" Ferrigno. Its athletic wear includes everything from muscle shirts and sweatshirts to pants and shorts.
Its logo is one of the most recognizable in the world. If you want to learn about creating logos for your business, give Adobe Express a try.
Gold's Gym Began in the 1960s
If you noticed the logo of World Gym and Gold's Gym have a few similarities, it's because they were both started by the same man. Joe Gold started the franchise in 1965 but sold it and the rights to his name in 1970.
The gym floundered until bought by Ken Sprague in 1971 who built up the gym and began hosting various competitions. Today, the gym has locations all over the world and sells all types of products from clothing to cell phone holders.
Crunch Fitness Offered Unique Classes
Founded in 1989, Crunch Fitness created a name for itself using humor and more than a little sexuality. It initially catered to upper-class clientele, but now is available to anyone and provides a no-judgment atmosphere.
Bally's purchased the brand in 2001 and not there are more than 260 locations throughout the world.
Adidas Started From a Family Feud
Adidas athletic shoes and Puma were two of the biggest fitness brands from the 1940s until Nike took over, but neither would have been created had it not been for two fighting brothers. In a small German town, they built factories on the opposites ends of the street.
For decades, they fought each other and brought about the modern athletic shoe industry and sponsorships. Their shoes were featured on Olympic athletes, soccer stars and more.
Nike Becomes King of Athletic Shoes
Who doesn't know the Nike swoosh logo? It's the icon for athletic shoes and has been so since the 1980s. Started in the 1960s as Blue Ribbon Sports, Nike started small but grew quickly thanks to a focus on sports like basketball.
While Puma and Adidas fought over control of the athletic market, Nike swooped in and took in 50 percent of the market share after effective marketing efforts.
Icons of the Athletic World
Effective advertising, social media and brand reputation have elevated these fitness brands to icons known throughout the world. Their clothing and logos are easily recognizable and found in gyms throughout the world.
If you want to learn more about fitness brands and logos, please explore our site.