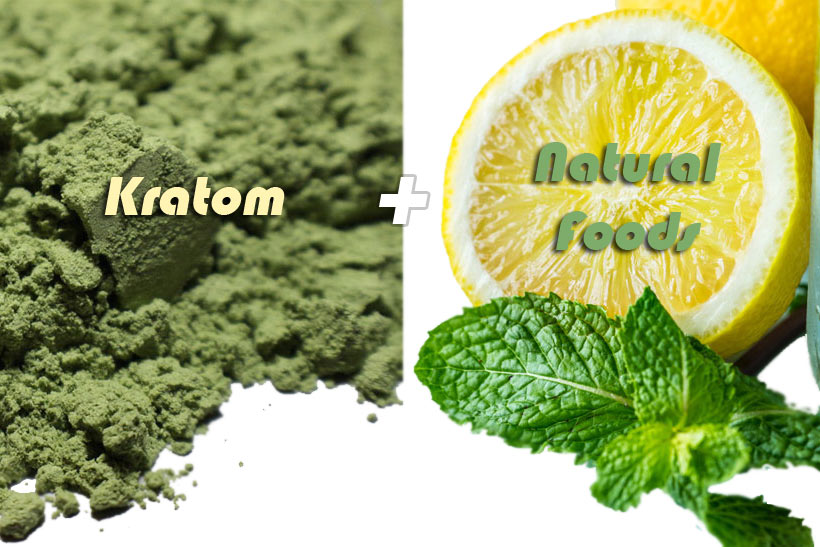 With the growing popularity of kratom, more people are looking for new and improved ways to consume. One such way is by mixing kratom with other dietary supplements and food.
The potentiation effects of kratom when combined with certain ingredients can also make the effects last longer and increase potency in some cases, not to mention kratom tastes much better when mixed with something more palatable.
Here's the thing, though, there are many supplements on the market but you need to use them wisely and carefully to prevent any side effects. Kratom doesn't always play nice when mixed with some ingredients.
Let's take a look at how kratom can be enjoyed by mixing it with natural food supplements and how this can help enhance kratom effects.
Potentiation and Its Importance
Potentiation defined is the enhancement
of
one
agent
by
another
so
that
the
combined
effect
is
greater
than
the
sum
of
the
effects
of
each
one
alone.
When it comes to kratom, keeping potentiation in mind is very important for it offers many benefits. Mixing kratom with the right ingredients can help you increase the effects of kratom strains and even the duration of effects in many cases.
The potency of kratom is very important of course. Where we get the kratom and what type of kratom we buy makes a difference, more so than the foods or supplements we mix them with.
Therefore, to get the best results out of potentiation, don't skimp on kratom quality. In fact, you should never purchase low quality kratom products in general, for safety's sake.
Combining Natural Foods with Kratom
Supplementing kratom with natural foods is one of the best ways to enjoy potentiation enhancing effects. There is no need to buy expensive supplements when you can simply buy natural and healthier foods from your local grocery store.
Popular natural foods to combine with kratom include:
Grapefruit
Grapefruits are full of antioxidants and when mixed with kratom strains they can help boost your energy quicker and for a longer duration. Grapefruit itself offers many health benefits as well. If feeling down or wanting to control the appetite, grapefruit drink is a great option.
Turmeric
Turmeric comes from the ginger family and offers many benefits. It is popular in regions across India. Turmeric can be used while cooking food and turmeric milk is becoming very famous as well because of its amazing anti-septic effects. Turmeric has even been claimed to help those with acne and beautify the skin. Best of all though is the anti-inflammatory benefits of turmeric. Using turmeric or haldi combined with kratom strains can help you to get the maximum effects out of kratom.
Tea
Many mix their favorite kratom strains with tea in the morning. Kratom tea has been formulated and is used among many. Those who want to start their day with a nice boost of energy and who want to enjoy the maximum effects of kratom strains, should try green tea and chamomile flavors for great results. The former is great for a morning brew and the latter for the evening hours. Teas like chamomile can help to calm down the body and offer soothing effects to relax the brain and reduce stress.
Coffee
Similar to some teas, coffee also offers energy boosting effects that will help you to kick off the day. The caffeine in coffee will help improve focus of mind. Also, motivation and focus will last even longer when mixed with kratom. Red Vein and Green Thai kratom are recommended when combined with coffees for maximum effects.
Combining Supplements with Kratom
There are many supplements on the market but not every compound can be used and mixed with the kratom safely. Generally it is best to stick to mixing kratom with natural foods.
That said, mixing the right supplements with kratom can work well to improve potentiation. For example, supplements such as valerian roots which are enriched with alkaloids can help improve kratom potency.
At the end of the day and whenever in doubt, it's always best to speak to your doctor before mixing anything or adding any new supplement (and sometimes new foods) into your diet.
Potential Kratom Side Effects When Mixing With Other Ingredients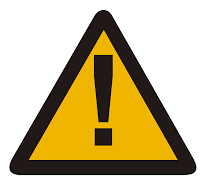 Kratom is usually best when consumed on its own. This rules out any potential adverse interactions that may occur if mixed with the wrong foods or supplements.
On the other hand, there are many people who started using kratom mixed with other products and they continue to do so. Many have experienced some incredible effects using kratom strains along with foods and supplements.
If you experience any seemingly minor side effects like diarrhea, upset stomach, and fatigue or more severe ones such as convulsions, stop using kratom immediately and see your doctor. Many of the minor side effects may reduce with time as your body adjusts to using kratom alone or the kratom in combination with other ingredients, but it's best to get the doctors green light before resuming kratom supplementation.
Remember, purchasing high quality kratom is of utmost importance, including the fact that many side effects manifest due to low quality krataom. The Golden monk is one of the few trusted brands who are experts a selling good quality kratom products online.
The Bottom Line

Kratom is a powerful supplement that can help with a number of health related issues. It is widely available in many countries, easy to consume, and generally pretty safe when used in moderation and with proper dosing. Kratom can even be mixed with other ingredients to enjoy enhanced effects (potentiation) and to improve the taste of the kratom itself which many do not find very palatable on its own.
This all being said, it's still very important to consult with your doctor before using kratom since it may interact with other drugs, supplements or even foods you may regularly consume. Your doctor can also likely advise you on which foods may or may not be ideal to mix with kratom.
About Jason Spencer
Jason Spencer has a tremendous enthusiasm for all facets of health, fitness and physical performance that stems from an athletic lifestyle from childhood. Jason was fortunate enough to compete in collegiate football and learned to love the challenges that physical activity placed on the body. As Jason progressed through his higher education and became increasingly aware of how science is applied to physical activity and how it reveals the benefits of exercise, he realized very quickly that he wanted to pursue a career that gives him the opportunity to teach others to compete, challenge, and push themselves towards something more valuable to them than anything else; health, fitness and self worth. Being a fitness professional allows Jason to do this for them and he is always incredibly grateful for that. Jason has a Bachelor of Science degree in Neuroscience from Muhlenberg College in Allentown, PA. Neuroscience and his acquired knowledge of the nervous system and muscle stimulation techniques has been extremely instrumental towards building a unique ability and feel for training the body for optimal form and function. As a personal trainer he is certified with ACSM (American College of Sports Medicine). He's also a strength & conditioning specialist with NSCA (National Strength & Conditioning Association). He has additional certifications in both kettlebell principles & techniques (Equinox), and Flexibility & Corrective Exercise (Swedish Institute of Health Sciences in NY). Jason has worked as a trainer and conditioning specialist in a variety of fitness facilities over the years such as: LA Fitness in Piscataway, NJ, the YMCA in Metuchen, NJ, and Equinox Fitness Clubs in New York, NY. He also does private in-home sessions all over the Manhattan area.