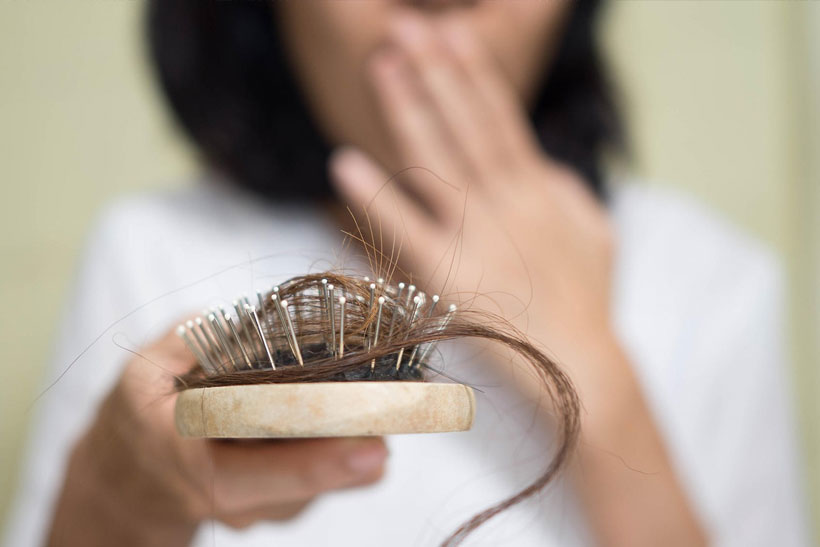 Hair loss can be quite distressing, especially when it has nothing to do with aging. Interestingly, most people do not know that hair loss affects not just the scalp, but also other parts of your body.
With people everywhere working hard to look their best, hair loss is the last thing anyone would want happening to them. But when it happens, how do you explain it? Are there any ways to avoid them?
Top 5 Common Causes of Hair Loss and What To Do About It
While hair loss is inevitable for nearly everyone as they age, certain factors can cause hair loss to occur prematurely.
Thankfully, though, some causes of hair loss aren't always permanent. Hair transplant is also an option available for many and the hair transplant cost UK and in other countries is often quite affordable.
But without further ado, here are five common causes of hair loss and some proposed solutions for you to nip it in the bud before things get out of hand.
#1. Medications and Supplements
When you are feeling sick, it is apparent that you would seek medical attention. In the cause of treatment, some medication and supplements you take can cause an imbalance in your hormones and result in hair loss. When treating some diseases like cancer, arthritis, depression, heart problems, gout, and high blood pressure, anticipate hair loss.
Proposed Solution:
Unfortunately, you cannot skip your medication for the sake of your hair. The good news is that after medication, your hair can grow back, eventually. While at it, with medication like chemotherapy, request your doctor for a cooling cap, which will help reduce the risk of losing hair during therapy.
#2. Too Much Manipulation
Hairstyling today has become so much easy and convenient. With a hair salon equipment list, you can shop for as many styling tools as you want. However, did you know that too much manipulation can be the reason you are losing your hair? While hair is very strong and flexible, it can only be stretched so much before becoming permanently damaged. Hairstyles such as pigtails, braids, buns or cornrows cause a lot of tension on your scalp, causing a hair loss called traction alopecia.
Proposed Solution:
Try avoiding hairstyles that pull your hair too much. Applying a lot of tension and pressure on your scalp will only weaken the hair shaft and cause a lot of breakage and damage that results in hair loss. While at it, choose your hair tools wisely. At the least of it, use a soft brush with fibers that are natural will promotes a healthy distribution of natural oils on your head.
#3. Stress and Fatigue
Everything that happens to your body affects you tremendously. If you are under stress for a long while, your hairline may start regressing gradually. Technically, hair loss out of stress happens several months after a physical or emotional shock.
Proposed Solution:
Be sure to relax and rid yourself of any stress or stressing environment. Since this type of hair loss is temporary, you can get back your mane after a while.
#4. Chemical Products
Chemical products have been used over the years to tweak hair into a straighter or curlier look. Today, several chemicals could help you change up your mane into any color, shape, and definition. While all that is great, chemicals can cause a lot of damage to your hair, and result in a lot of hair loss. Over time, the use of chemicals weakens your hair strands, making them more prone to falling off.
Proposed Solution:
If hair loss is becoming a big concern for you, consider limiting your use of dyes, highlights, peroxide treatments, and perms. While at it, avoid bleaching your hair blonde, which implies the use of a lot of chemicals.
#5. Hormonal Imbalances
Hormonal imbalances are common in human beings, especially women. Usually, about one-third of women will experience hair loss in their lifetime. A hormonal imbalance can be due to pregnancy, anemia, stress, or even medication.
Proposed Solution:
When such happens, consult your doctor about taking iron supplements or even going for hormone replacement therapy (HRT).
The Bottom Line
Hair loss is a common problem that impacts millions. Over 1 in 5 Americans are losing their hair. On top of this, hair loss can be detrimental to anyone who is affected. 
The good news is, that for your hair loss to be noticeable, you have to lose quite a lot, and thankfully, there are things you can do to lessen your chances of losing your hair in the first place.
That being said, some of us are genetically predisposed to hair loss so there aren't any great hair loss solutions shy of a future hair transplant.
But, for those of us who's lifestyle habits are causing our hair loss, sometimes simple diet and exercise changes are all that it takes to lessen the chance of hair loss.
For example, are you a regular drinker or full-blown alcoholic? Alcohol hair loss is a real thing. Unhealthy lifestyle habits such as drinking can set you up for problems.
At the end of the day, if you are concerned about your hair loss, make sure you consult your doctor for details on the best way forward. Pursuing hair loss treatment may then be the next step.
About Jason Spencer
Jason Spencer has a tremendous enthusiasm for all facets of health, fitness and physical performance that stems from an athletic lifestyle from childhood. Jason was fortunate enough to compete in collegiate football and learned to love the challenges that physical activity placed on the body. As Jason progressed through his higher education and became increasingly aware of how science is applied to physical activity and how it reveals the benefits of exercise, he realized very quickly that he wanted to pursue a career that gives him the opportunity to teach others to compete, challenge, and push themselves towards something more valuable to them than anything else; health, fitness and self worth. Being a fitness professional allows Jason to do this for them and he is always incredibly grateful for that. Jason has a Bachelor of Science degree in Neuroscience from Muhlenberg College in Allentown, PA. Neuroscience and his acquired knowledge of the nervous system and muscle stimulation techniques has been extremely instrumental towards building a unique ability and feel for training the body for optimal form and function. As a personal trainer he is certified with ACSM (American College of Sports Medicine). He's also a strength & conditioning specialist with NSCA (National Strength & Conditioning Association). He has additional certifications in both kettlebell principles & techniques (Equinox), and Flexibility & Corrective Exercise (Swedish Institute of Health Sciences in NY). Jason has worked as a trainer and conditioning specialist in a variety of fitness facilities over the years such as: LA Fitness in Piscataway, NJ, the YMCA in Metuchen, NJ, and Equinox Fitness Clubs in New York, NY. He also does private in-home sessions all over the Manhattan area.