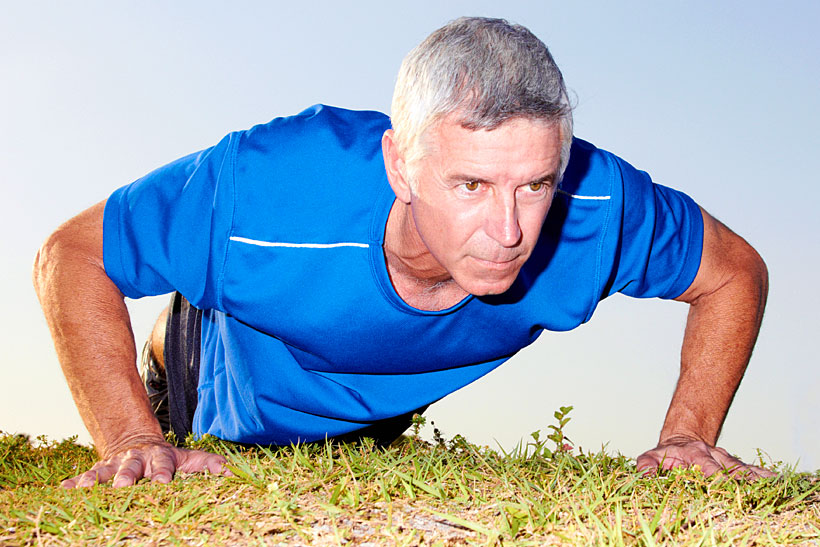 TRT can offer critical physical and mental advantages, especially if you are experiencing side effects of low testosterone. Some key positive benefits of testosterone replacement therapy (TRT) may include:
Improved Mood
Improved Libido
Improved Well-Being
Improved Cognition
Improved Gym Performance
Improved Fitness Recovery
Increased Muscle Mass
Increased Bone Density
Increased Red Blood Cell Production
Reduced Fatigue
Reduced Irritability
Repressed Depressive Symptoms
I for one feel that the psychological advantages of TRT are similarly as vital if not a higher priority than the physical advantages you will get. This is particularly valid on the off chance that you experience the ill effects of nervousness and depression. The way that TRT can help mitigate and even "fix" these issues makes testosterone an astounding medication.
That said, one thing to note is that these aforementioned advantages don't simply occur overnight or come without any risk. While some definitely come faster than others, most are experienced after a few months worth of treatment.
However, longer treatment may be necessary so be sure to address your questions and concerns with your doctor. Your doctor will also go over the potential risks of treatment with you so you can make a more informed decision on whether or not TRT is for you.
Is TRT Alone the Magic Bullet to Improved Physical and Mental Health?
Testosterone replacement therapy alone is a very effective treatment for a number of mental and physical issues, but it should be noted that going on TRT is a way of life change. Meaning, you should pair TRT with proper lifestyle changes including a regular exercise routine and healthy dietary habits.
Concentrate on eating a solid regimen of healthy foods including fruits, vegetables, and lean proteins, and being all the more physically dynamic by regularly hitting up that gym, running, or taking up sports. The key here is to adapt your lifestyle to your therapy goals, and since your goals are an improvement in health, start there!
When you consolidate TRT with a solid eating regimen and reliable exercise routine, the outcomes are considerably more significant than simply taking testosterone alone.
How Much Does Testosterone Replacement Therapy Cost?
The cost of TRT depends upon a number of variables. My specialist makes them infuse testosterone since that can be controlled precisely and is more affordable. The 10ml vial of 200mg/ml testosterone Cypionate costs between about $65 and $135 relying on accessibility amid the year at the roidsstore I go to, however, the cost will be likely different at other stores.
In my experience, the syringes and needles only cost around 50 pennies for every 7-multi-day infusion. I utilize an 18 check needle for illustration the infusion and a 24 measure for infusing it as it is thick oil. Every vial at present keeps going me 3 months and a couple of days, pretty much, contingent on correct portion. The different creams and gels are progressively costly and create less correct outcomes.
I must be watchful in light of the fact that a lot of can cause issues and too little isn't viable. My specialist tests me every 3 months. My circumstance is more unpredictable than numerous as I have a lot of different things that all need to offset out with the testosterone. I've been on TRT for 15+ years.
In conclusion, the cost of TRT can vary quite a bit, but you will generally be looking at between $50 and $150 per month for ongoing therapy. Keep in mind that this cost will depend on your insurance prescription coverage as well as which drugs are required for your unique treatment. Other factors may also come into play as well. Check with your primary doctor and/or console a specialist in TRT to get a more accurate picture of the cost for you.
The Bottom Line
TRT is a valid treatment option for a number of physical and mental health related issues, however, testosterone replacement therapy isn't a magic bullet to improved health and wellness. TRT also comes with potential risks and side effects. Also, TRT works best when paired with healthy physical and dietary lifestyle changes. All in all, though, TRT may just be what you need to improve your health, so be sure to consult with your doctor or a TRT specialist for more details.