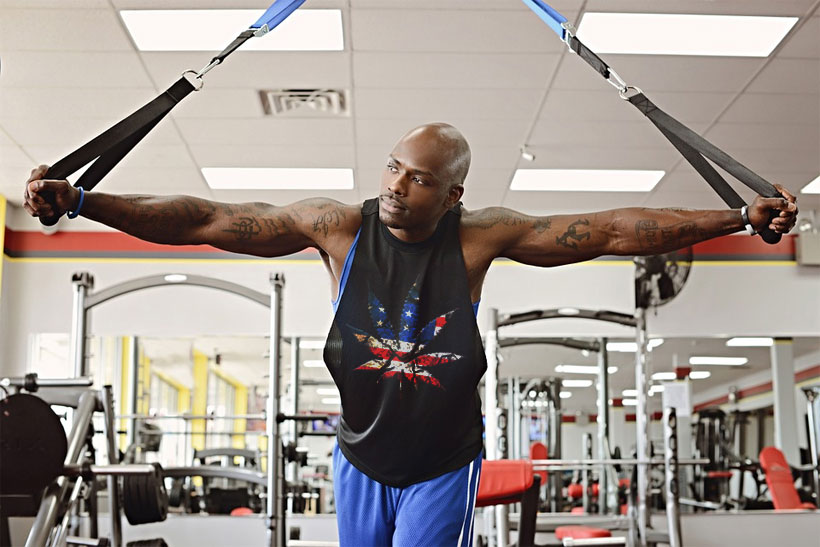 You may not have thought about medical marijuana being something that can help your workouts, but it does.
In fact, thousands of Americans across the country are utilizing the beneficial effects that cannabinoids provide like, promoting muscle growth, quickening healing times, and reducing the pain associated with getting fit.
Not to mention, the other health and wellness benefits that scientific studies are showing medical marijuana, and CBD oil have.
Florida Studies Show CBD Oil Can Benefit Your Workouts
In the sunshine state medical marijuana has been legal since 2017, when legislation allowing qualified patients to get a medical marijuana card in Florida was enacted.
Today, patients with pain, anxiety, depression, seizures and a whole host of other conditions can easily become approved. This is great news for the over 220,000 people who have MMJ cards already and who may already be experiencing the benefits firsthand.
On top of the many amazing health benefits that medical marijuana offers those with medical conditions, healthy folks can use marijuana products to help them recover faster and improve muscle growth.
Here are three ways medical marijuana can benefit your workouts…
#1. CBD Oil Reduces Inflammation and Promotes Healing
It's no secret that having a healthy body will greatly improve your workouts, and the time it takes for your muscles to repair after working out. One of the most important and useful things that cannabinoids (CBD) does is reduce inflammation, by systematically working to make cells and systems in the body function more efficiently. This causes the body to naturally increase healing times, by reducing the inflammation that slows this process down.
#2. CBD Promotes Muscle Growth
Another huge benefit of CBD oil to the fitness community is the way it promotes muscle growth. Obviously, you must be actively working out to see these results, and many people do. By interacting within the human endocannabinoid system, CBD oil promotes optimal functionality throughout the body. It does this by allowing all the cells within the muscle tissue and other tissues to grow and heal faster. In fact, its been proven that when the body is functioning at its best, all the systems work better, including rebuilding muscle tissues.
Since CBD oil is legal in all 50 states, under the 2018 Farm Bill, anyone can buy it and use it legally. The most popular products for fitness will include, CBD muscle rubs, lotions, and topicals, although, taking CBD oil tincture is easy, and very effective too.
#3. THC is Great for Pain
Although still taboo to some people, medical marijuana is legal in most states across the country in 2019. Literally millions of Americans can legally buy it and use it to benefit themselves anyway they see fit. Now using tetrahydrocannabinol (THC) does cause an uplifting euphoric effect, which can be used to drastically reduce the pain, associated with hard workouts, without any negative health effects.
If you live in a state where its legal then you will probably find THC products like, THC oil, vaporizers, flower, topicals, infused muscle cream, and more.
The Bottom Line
If you are looking for a natural way to improve your bodies own ability to increase the benefits from working out, then, medical marijuana and CBD oil can help.
Of course as it should be with any new dietary supplements, or medications, its important to see a physician before you begin.
Unless you live somewhere marijuana is legal for recreational use, you will need a doctor's recommendation anyways, which will increase your chances of using marijuana correctly, and in the most beneficial, safe way possible.