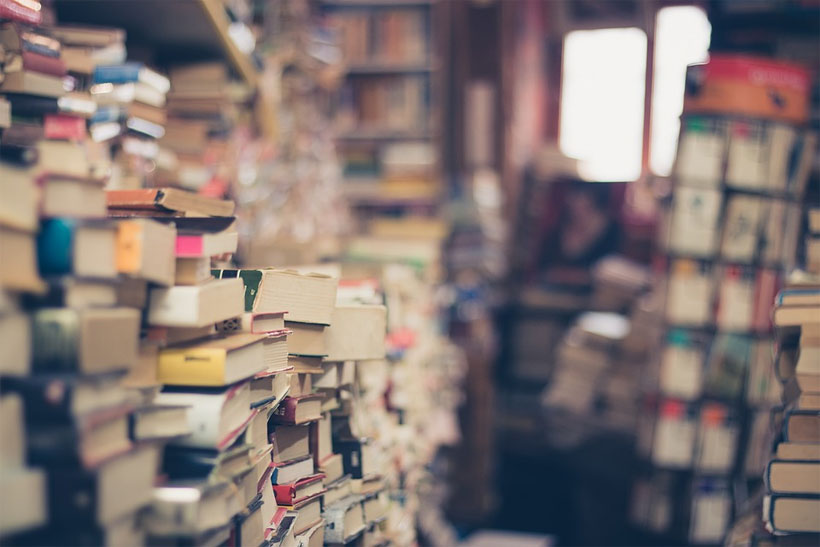 You are a product of what you consume. However, the phrase is not only limited to what you eat per se, instead, even the intellectual content you consume. For instance, reading novels not only helps you boost your skills in a specific topic but also enhances your communication skills.
Owing to the plethora of bodybuilding books available on the market, choosing the right book for bodybuilding may seem impossible. To ensure that you invest in the best bodybuilding book, going for one that is written by a bodybuilder makes the most sense, right? Not only do they offer expert advice but also provide information that they personally tested and found to work.
As you savor the intellectual prowess and gym advice from the gurus, ensure that you consult custom writing services to get a constant supply of content at an affordable price.
Five of the Best Books Written by Bodybuilders
Here are some of the best books written by bodybuilders. These five are our personal favorites. If you haven't read them yet, we highly recommend you do.
#1. The New Encyclopedia of Modern Bodybuilding
If you are fond of action movies and muscle toning pros, you must be familiar with the name "Arnold Schwarzenegger." Apart from his successful movie career, Arnold is also a recognized bodybuilder that has engaged in producing bodybuilding books for quite a while. Due to his contributions to the bodybuilding field, he even got named as the "father of modern bodybuilding."
A testament to his prowess in the field, this bodybuilding encyclopedia not only ranks among the best books for bodybuilders but also possesses tested workout tips. Due to its richness in content, the book has earned its spurs in the bodybuilding world thus even getting tagged the bodybuilding bible.
Having engaged in bodybuilding for a long time, Arnold knows the do's and don'ts, therefore, making this an ideal book for learning the ropes of working out.  What makes this the best book for bodybuilding however is the fact that it discusses, diet, psychology, recovery and training routines.
#2. Dave Draper: Brother Iron Sister Steel
A common factor with books is bearing a catchy title and containing little info. With Dave Draper's book, however, the great name is backed up with content that only a few bodybuilding books can rival. Unlike some 'bodybuilding experts' who may serve you gym jargon the once Mr. universe winner uses simple language and tested bodybuilding tips.
This book is available in various formats thus allowing you to enjoy in the form that suits you best.
#3. Jim Stoppani's Encyclopedia of Muscle and Strength
Another great book written by a bodybuilder is Jim Stoppani's encyclopedia. Unlike typical bodybuilding guides that shallowly cover various aspects, this contains comprehensive content on all matters partaking bodybuilding from beginner to expert. Also, this book not only leaves it at defining exercises but also how the activities benefit your overall health.
Owing to this fact, you should have this by your side as it helps you realize what exercises work best for you.
#4. Serious Strength Training
Like the former, this book by Tudor Bompa features scientific research on the direct impacts of exercise on your body. Also, this book lays down activities that offer most benefits to your muscles thus aids you in creating a bodybuilding workout that is best suited for your body tone. Also, this book is available in many formats, therefore, ensuring that you access it from a method you can easily access.
#5. Arnold Schwarzenegger and Douglas Kent Hall: Education of a Bodybuilder
To learn a skill, the best person to consult is one who has gone through the process successfully. With the bodybuilding book from Arnold and Douglas, it even gets better. With both of the authors having undergone the process successfully, the bodybuilding guide contains content that only a few sources can rival.
Unlike its counterparts, this engages you in personal life stories, therefore, keeping you engaged as you learn the bodybuilding tricks from pros. Like the former, this is available in multiple formats and does not limit you to a specific method of access.
The Bottom Line
Building your body is one thing. Excelling in your academic and work life, on the other hand, may limit multiple elements of your life. To ensure that you get time for self-betterment and also put forth continuous well-written content, seek professional help from ThesisRush and save sufficient cash to buy one of these great books!
About Jason Spencer
Jason Spencer has a tremendous enthusiasm for all facets of health, fitness and physical performance that stems from an athletic lifestyle from childhood. Jason was fortunate enough to compete in collegiate football and learned to love the challenges that physical activity placed on the body. As Jason progressed through his higher education and became increasingly aware of how science is applied to physical activity and how it reveals the benefits of exercise, he realized very quickly that he wanted to pursue a career that gives him the opportunity to teach others to compete, challenge, and push themselves towards something more valuable to them than anything else; health, fitness and self worth. Being a fitness professional allows Jason to do this for them and he is always incredibly grateful for that. Jason has a Bachelor of Science degree in Neuroscience from Muhlenberg College in Allentown, PA. Neuroscience and his acquired knowledge of the nervous system and muscle stimulation techniques has been extremely instrumental towards building a unique ability and feel for training the body for optimal form and function. As a personal trainer he is certified with ACSM (American College of Sports Medicine). He's also a strength & conditioning specialist with NSCA (National Strength & Conditioning Association). He has additional certifications in both kettlebell principles & techniques (Equinox), and Flexibility & Corrective Exercise (Swedish Institute of Health Sciences in NY). Jason has worked as a trainer and conditioning specialist in a variety of fitness facilities over the years such as: LA Fitness in Piscataway, NJ, the YMCA in Metuchen, NJ, and Equinox Fitness Clubs in New York, NY. He also does private in-home sessions all over the Manhattan area.