Introduction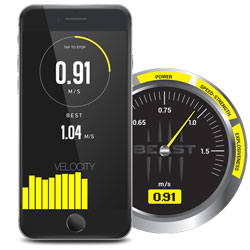 Sensors are an important feature in everyday life, whether we notice them or not.
We need sensors to operate a whole host of technologies, from our fridges and freezers to automatic doors, car fuel gauges, home security features, and solar panels.
They're also used inside and outside of hospital settings to monitor patient health and alert doctors to any potential problems.
On top of this, sensors are an integral part of consumer health & fitness as evident in smart watches and other high tech health dedicated gadgets.
Let's take a look at wearable health tech in the medical and consumer world and how sensors improve quality of health.
Wearable Health Tech Sensors in the Medical World
In some instances, we rely on sensors to help us stay alive, and some scientists believe that they're the future of healthcare.
Here are the top uses of sensors for monitoring health in the medical world:
General Health and Well-being
Sensors don't always have to be used for a specific monitoring purpose. It's thought that wearable sensors will soon be widely used in the future to monitor the general health and well-being of more vulnerable people, like the elderly. This information is stored and communicated to healthcare personnel, who can monitor relevant physiological signs of their patients, assess their overall health condition and intervene in the case of an emergency.
Diagnosing Mental Illness
While doctors and scientists have made incredible progress in understanding and treating mental illness, there's still a long way to go. Sensors are now being developed which can detect patterns in a patient's behavior, moods, and physical reactions to help diagnose mental illness quickly and with more confidence.
Delivering Anaesthesia
In a hospital environment, hundreds of surgeries are carried out on a daily basis. Most of these require a patient to be under anaesthesia, which puts them to sleep and delivers pain relief during the course of an operation. Anaesthesia machines rely on sensors to provide an accurate supply of gases and vapor at the right pressure and flow, by measuring airflow and oxygen levels. Learn more about anaesthesia sensors at Sensoronics.
Kidney Dialysis
Patients with chronic kidney disease will normally have to undergo regular dialysis treatments to remove excess water and waste from the bloodstream when their kidneys can no longer do this function themselves. Sensors are an essential feature of a dialysis machine, helping to manage the pressure, temperature and flow of the blood that enters and leaves the machine.
Respiration Monitoring
There are a number of reasons why you might need your breathing pattern monitored. For example, if you have asthma or a chronic respiratory disease, or you suffer from sleep apnea, it may be important to monitor your breathing to ensure you're staying free of triggers and taking medication if necessary. Wearable sensors can be used to warn patients if they're in an area that may cause worsened respiration to help prevent attacks.
Hospital Beds
It's not just the more technical hospital equipment that requires sensors – hospital beds do too. Patients who are ill or recovering from surgery may not be able to life themselves into sitting position or stand up without the aid of a remote-operated bed. Adjustable beds require sensors to detect the limit position and prevent them from moving past their adjusting points.
Wearable Health Tech Gadgets in the Consumer World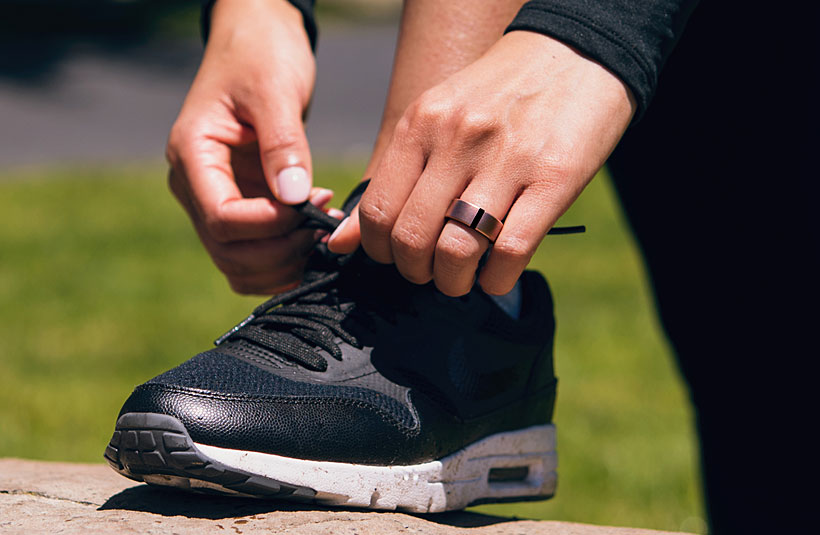 Motivation in a cluttered environment can become procrastination.
How many times have you thought, "eh, I'll start tomorrow," instead of starting small today?
With the Marie Kondo Movement sweeping into our homes once again, everyone is reevaluating their surroundings & their stuff.
Here are 8 cool tech gadgets to revamp your quality of health:
One Ring to Outmatch them All / My Preciousss
Rings are powerful circlets that can be made of anything. And yet they are always linked to power or magic. At least there's no need for any dangerous adventures to mordor for this one!
A discreet wellness tracker so comfortable you'll actually wear it all day & night, Motiv Ring offers a 360-degree comprehensive view of your health through:
Stylish, minimalist design for 24/7 wearability
3-day battery life; quick 90-minute charge
Tracks fitness, sleep + heart rate
New online security features
Conveniently compatible with iOS, Android, Alexa, & more.
Waterproof to 165 feet; lightweight titanium
1-year warranty, 45-day guarantee
Available in 7 sizes you can try on at home & 3 colors to fit any taste, it really shall become your preciousss…
Not Just Sci Fi Anymore
Star Trek popularized the idea of wearable tech, but thanks to Power Rangers, cartoons, and modern science – the two-way wrist communicator watch became a reality.
The Vivoactive® 3 surpasses the basics by featuring:
Cutting edge design, plus colorized touch screen
7 Automatic Sensors, along with standard GPS & Heart Rate Monitor
16 Daily Smart Applications, including Garmin pay & Music storage
Over 75 aspects of Personal Safety, Fitness Training, & Data Analysis Tracking to ensure physical development or maintenance without strain.
I will say that while equipped for personal EEG sleep monitoring for home use, this stunner of a watch is not a wearable I would recommend for sleep quality improvement. If you demand a more detailed sleep tracker that will enhance your slumber, I propose The Dreem headband. It not only tracks the heart rate and nocturnal movements but also measures brain waves for a more precise record of your sleep stages.
Train Like a Hero
We've witnessed the transformations of everyday actors once filming a Superhero movie. Cultivating that comic book body means hard work, sacrifice, and a dedicated team of professionals diligently calculating a ton of stats.
The Polar Vantage M combines the latest sports technology with a lightweight design that won't compromise your individual flair. Easily customize your respective settings to evaluate progression or share the data with your PT to strategize collaboratively. Challenge your limits with over 130 sports to choose from and keep motivated with the support of the Polar Flow community.
Basically this watch distills all that math and tracking for you, leaving you free to train like a record-breaking Olympian on your own terms.
The Perfect PA
Joan Holloway – the quintessential secretary, regulating the daily lives of those Mad Men. Not just anyone can stay on top of your personal schedule, celebrate your (fitness) achievements & listen to your body's needs all while polished to perfection.
Voted the 2018 Fitness Tracker of the Year by Wearable, the Fitbit Charger 3 is the abettor for the modern age. With over 20 features – which include Goal Based Exercises, Fit Bit Pay, & Guided Breathing Sessions, nothing will ever fall through the cracks again.
Anyone's life will only get better once a Joan of your very own is wrapped around your wrist.
The New Classic
Spies in the 1940's had this uncanny ability to make ordinary objects into extraordinary tech without anyone being able to notice it. You'd never guess that this is wearable tech, would you?
When you want an upgrade without sacrificing the traditional form, the Steel HR Sport has you covered. This hybrid smartwatch is designed to seamlessly:
Sync anywhere with the Health App
Assess fitness levels, training, & Sleep score guidance
Identifies over 30 sports for automatic exercise recognition
Monitors heart rate & GPS location
Stays connected for longer (25 day battery life)
Upgrade your standard of healthy living, before anyone puts out a burn notice.
Feed your Inner Fan
With programs like Westworld and Humans, our entertainments have stepped into a new realm of advanced technology worries. Will our ever expanding smart home gear become self-aware or will we become dependent on it?
Meet the preeminent example of Misfit's latest wearable – The thinner, stronger, smarter Misfit Shine 2. Flawlessly track both activity & sleep to convey elaborate statistics with ease. It can log sessions of running, walking, cycling, and swimming up to 50 meters deep.
Unlike other smart watches, this minimalist's dream can interact with your other smart home devices and even take a selfie.
This watch is straight out of black mirror. Hurry before it evolves beyond you!
Listen to that Inner Oracle
Dangerous situations, like infiltrating a garage filled with 30 henchmen or making a tactical retreat, call for a … team effort. Sadly, there's only one Bruce Wayne and only he gets THE Barbara Gordon in his ear.
The Moov Now watch is a 3D fitness monitor which provides:
Real-time audio coaching for over 5 types of cardio activities
The most progressive swim tracker (able to id stroke type, count, lap analysis,& improvement recommendations)
Active Minutes and Sleep Trackers
A wearable fitness coach that speaks to you – actively monitors your progress, and motivates you to achieve your goals
Up to 6 months battery life
A versatile, lightweight band that can be worn on the wrist or ankle.
An Omni Motion sensor affording real-time accuracy with 3x the power
Insightful Data via the Moov App
We all want someone to give us encouragement but not all of us have a Pennyworth in service.
Keep Calm, Carry On
The media always focuses on losing body fat or gaining muscles, but maintaining a healthy body is just as important. There's more to life than food journaling & vain attempts to appear swole.
The Suunto 3 Fitness is designed for those who value an active health-life balance. Another sleek option that looks like a regular, stylish watch, this device devises a bespoke training plan that adapts to your fitness needs. By implementing a holistic view of your day & night, you'll get the right kind of recovery monitoring & real time guidance.
Surpass your past & keep up that commitment to be your best self!
Conclusion
Wearable health tech and the "magical" sensors that make them tick, are here to stay. And whether you notice them or not, sensors exist in all kinds of tech, used extensively in both the medical and consumer world.
This article just barely scratches the surface when it comes to this amazing tech. But hopefully this brief guide will have you appreciating just how important sensors are to the world of health.
And, if you haven't purchased a smart watch yet, perhaps it's time to give one of these amazing devices a try. I personally just got the Nike smart watch for my iPhone and love it.
Wearable health tech is here to stay, period!