Introduction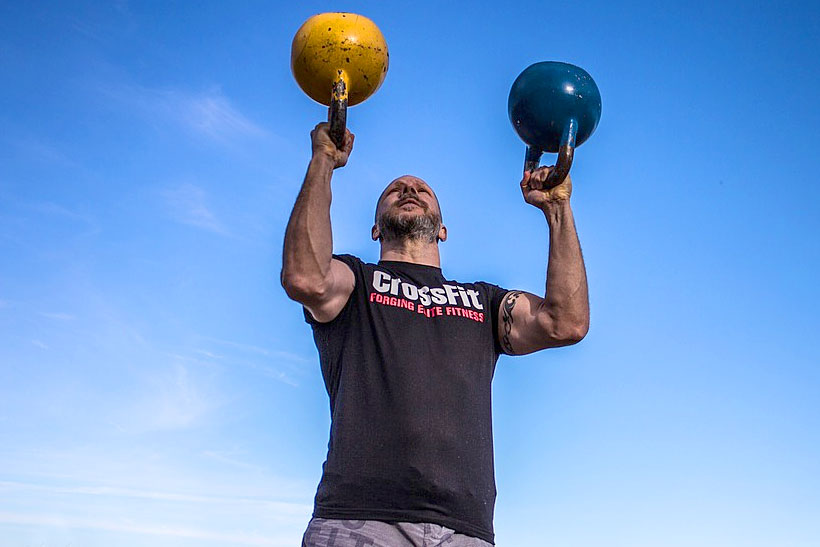 In 2018, the CrossFit industry report revealed that membership growth in a gym over a year is approximately 12%, according to Wodify.com.
CrossFit is one of the most significant movements in the fitness industry, with millions of fans across the world. One of the key factors contributing to growth is that CrossFit offers the three components of physical fitness.
Whether you are looking to stay fit, enhance performance, or lose weight, intense workout programs guarantee long-term results.
CrossFit Provides Fitness Based On Your Needs
While cross-training involves varied and intense functional movements, it coaches people regardless of shape and size to enhance their physical well-being. It also focuses on improving cardiovascular health in hardcore yet encouraging surroundings. In simple terms, training sessions focus on strength building and conditioning through high-intensity workouts.
However, strength training is scalable, meaning you will perform the same routine as everyone else, but the weight and intensity are adjusted based on your skills. For example, if the workout of the day calls for barrel squats with 135 pounds and you can only do squats with 45 pounds, that's what you will do.
CrossFit Offers More Benefits Than Strength Training Alone

One thing about strength training is that anyone can do it and reap the many benefits it offers. However, it would be best if you examined the reasons strength training is a perfect fit, to clear your mind off any doubt. For instance, if you are new to weight training, attending training sessions in a box helps you enhance body endurance. Also, CrossFit is a good option for you if you are a fitness enthusiast, looking for support and an active community, or want to add variety to your fitness routine.
CrossFit Doesn't Require Any Fancy Workout Gear
Your training apparel will have a significant impact on your performance at the gym. That is why you need to dress comfortably. Though your workout clothes should be simple, you should invest in high-quality options. The best cross-training apparel choices to wear are breathable shirts or tank tops, sports bras, shorts or tights, correct shoe size, and wicking socks. Besides clothing, you will need to purchase essential personal cross- training equipment like jump ropes, weightlifting belts, gym ring, and foam roller to enhance performance at the gym and speed up recovery after workouts.
CrossFit is a Great Way to Start Your Fitness Journey
As a beginner, you don't need to be strong or possess any skills to become part of a CrossFit community. Trainers at your gym will guide you through an introductory class, depending on your skill level. Your list of exercises will grow as you become familiar with the basic workouts for beginners like burpees, kettlebell swing, air squats, and clean.
Tips to Start Your CrossFit Journey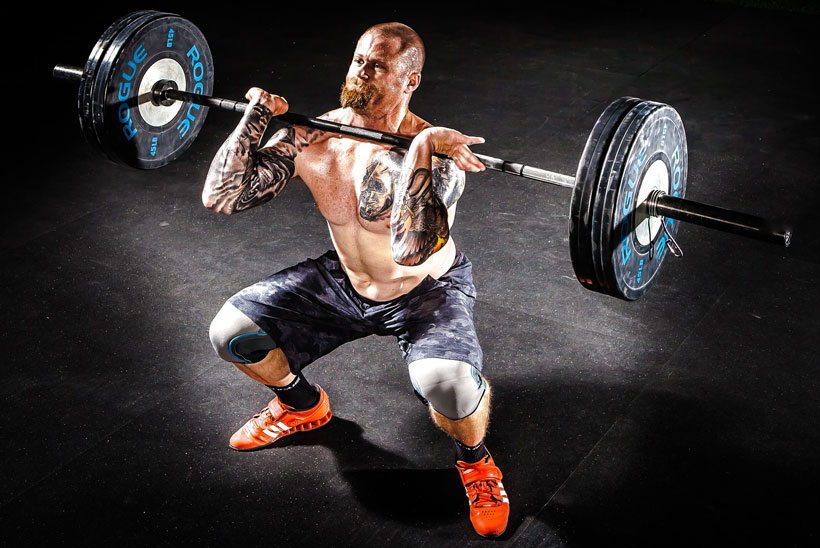 CrossFit is a physical training session that involves a variety of workouts and techniques.
The training session is supposed to be incorporated into your daily workout routine.
CrossFit workouts have been structured around the entire body movement and are intended to achieve maximum and overall physical improvement of the human body.
If you are interested in starting a CrossFit program its best to follow the following pointers.
Do Your Research
Try talking to your family members or friends who have gone through the CrossFit program. Look at the kind of recommendations they offer you. Let their recommendations be more based on facilities and trainers. The next step is to attend CrossFit sessions and get to talk to both the coaches and the participants so that they can take you through all the basics of the CrossFit programs. Look at what they like, do you feel accepted and comfortable with the other participants and coaches. Is the information they offer you helpful? Getting a feel of how the CrossFit programs work will equip you with the necessary experience and knowledge to make an informed decision. Start with the CrossFit fitness facilities that are within your local area. The best person to talk to will be the personal trainer or coach. The coach is the best person, equipped with the knowledge and experience that will be able to match you with the perfect fitness CrossFit program depending on your fitness goals.
Be Inquisitive
When it comes to getting the best out of your fitness program, its best to ask as many questions as possible. Talk to your coach and get all your questions. The personal trainers you will find coaching CrossFit programs are supposed to have the CrossFit certification. This will guarantee you that your trainer has the needed knowledge and experience when it comes to offering you the best CrossFit guidance. Ask about how the CrossFit workouts are programmed. This will help you in determining the best program for you.
Be Honest With Yourself and Coach
Your first day in the gym can be stressing. The pressure of fitting in or being able to catch up with the other gym members regarding their workout programs can be very frustrating. When talking to your coach or personal trainer, it's important, to be honest about workout history. This information will help your coach in guiding you through the CrossFit program. It's important that you are taken through the basic techniques and terminologies so that you are well-informed throughout your CrossFit program.
After going through all these, it will up to you to decide how ready you are to start the full CrossFit program. The whole program will be fun and being in a group will make you feel more motivated and challenged. When you begin the program, don't be pressured to finish an exercise that you are not comfortable with.
CrossFit just like any other form of workout you engage in while in the gym can be dangerous if you don't do it properly. When doing your CrossFit program, you will notice that the workouts are very intense and with a limited time span. Such an environment will enhance competition among participants. This, in turn, has been known to cause injuries too soon. Beginners in CrossFit have to be extra cautious since a majority of the CrossFit programs are usually planned with experienced or elite athletes in mind.
Tips to Prevent Injuries During CrossFit
When starting your CrossFit program, there are some precautions you can take to make sure that your sessions prove to be more beneficial to your health.
WarmUp
This is the most basic rule about working out and sports. Your body needs a little prepping before you begin any physical activity. Bearing in mind that the CrossFit programs have a high level of intensity, you have to prepare your body physically by doing some warm-up workouts. These workouts are meant to slowly warm up your body so that the body muscles are not strained when you begin your CrossFit session.
Rest
Whenever you are putting your body under any strenuous physical activity, you will feel the physical exhaustion. Letting your body rest gives it a chance to rejuvenate. When you allow your body to relax, you give the body muscles enough time to grow without being overstrained.
Be Consistent But Take it Slow
Well everyone who has been to the gym can never forget their first day at the gym. Your muscles will be sore, and your body will be painful. This might discourage you from going to the gym the next day. After every workout, avoid just slacking around, instead engage in light physical activities to keep the body active. Some of the simple exercises you can do at home includes: walking, squats, stretching. These brief workouts will make sure that your body becomes more resistant to injuries and more flexible after every CrossFit session.
Be Keen When It Comes to Instructions
Most of the gym injuries take place when the participants fail to follow the instructions. The main work of the trainers is to make sure you attain your fitness goals without suffering any injury during the program. In case your experience difficulty with a particular workout session its best to talk to your trainer and stick to the instructions that they will give you.
Know Your Physical Limitations
The personal trainers in the CrossFit programs encourage the participants to know their body, understanding the exhaustion limits. You don't need to overdo a particular workout session while your body is exhausted. When a workout is beyond the capacity of your body, then it will be doing more harm to you than good.You have to understand that everyone's body functions differently when it comes to strenuous physical activities, just because your fellow participant seems to be doing more sessions doesn't mean you should also do the same. Apart from that their level of experience of working out. Everything might be entirely different from what you usually do. Come up with a good comfortable workout pace that is not strenuous to your body.
Conclusion
Getting started with CrossFit shouldn't be difficult. You only need to learn about what it entails, the benefits, and evaluate the reasons you want to become a CrossFitter. Also, find the right gym or box and invest in the right training equipment.
Every fitness program you enroll in will need you to have plenty of patience for you to achieve your fitness goals. Never take the shortcut of doing more sessions to achieve faster results. Physical outcomes take time, and that's why you have to be disciplined, committed and patient.
Finally, following all the instructions from your trainer will help you in achieving your goals safer way.